A guide to Lake Fishing
From small village ponds to the huge expanse of reservoirs and gravel pits – Seasoned angler Malcolm Parnell uses his experience to take us through fishing a lake for the first time.
For the vast majority of anglers stillwaters such as lakes, ponds and gravel pits will always be the first choice when contemplating a day's fishing. At this time of year with winter slipping away and warmer months on the horizon, armies of anglers up and down the country will descend on all forms of these enclosed bodies of water in an attempt to either amass a good weight of fish or hopefully seek out that leviathan that has thus far eluded them.
Lakes are without doubt the most popular venues in which to cast a line. I suspect there are many reasons for this, including accessibility, comfort, safety – all waters are potentially hazardous but rivers even more so – as well as ease of fishing and increased fish stocks, particularly in commercial fisheries.
The diversity of fishing lakes
But, whatever the reason for their popularity, fishing a lake offers a diverse and challenging way to spend a day and although by definition all lakes are essentially land locked, rarely are two of them the same. It's been my experience that lakes and pools vary in size and shape and each have a character of their own.
Take for instance, a cosy tree lined pool of say, half an acre in size where on a summer's morning one can drop a float alongside a thick bed of lily pads in the hope of connecting with a chunky golden crucian or a beady-eyed tench.
Then, on another day setting up camp in a gap between the marginal reeds of a large five acre wind swept gravel pit where it is probably more profitable to cast a bait a much greater distance in order to get amongst that shoal of bream that you just know are out there somewhere.
Indeed, it is this very diversity that offers the biggest challenges to anglers who want to get the most from their time at the water.
What type of fish might I catch in a lake?
One big attraction when fishing a lake is the huge variety of species that are usually found within it. Near enough everything that swims will inhabit a lake these days, especially in a lot of the commercial fisheries where fish such as barbel and chub, traditionally only found in flowing water, are now often stocked.
In general, lakes will hold carp, tench (although it seems increasingly difficult to find a good tench water these days), roach, perch, bream, crucian, rudd, gudgeon, pike and in some waters zander and wels catfish. So plenty to go at there.
Another attraction a lake offers is that the fish are generally easier to find. Obviously in very large lakes and reservoirs this may not be the case but when fishing waters that are rarely more than two or three acres in size fish location is much easier.
In rivers and canals for instance there may be stretches of water that if not completely devoid of fish, numbers may be low, thereby making catching more difficult, whereas in lakes you might say you have a captive audience.
As with all types of fishing, knowing your water will vastly improve your chances of catching. Although, as already mentioned there may be a varied mixture of species living in the lake, it is very unlikely that they will all be found swimming around together as one big happy family. Different types of fish will inhabit different types of habitat.
Fishing on Gravel Pits and reservoirs
Let's take a gravel pit as an example. Gravel pits vary hugely in size, shape and depth and a little time spent studying the water will provide greater dividends. Unlike most commercial fishing lakes, gravel pits are rarely uniform in depth, with the contours of the lake bed varying from a few feet in the margins to sudden drop offs up to twenty feet or so deep. In the summer I tend to avoid these really deep areas as the water is less affected by the warmth of the sun and as such less likely to hold fish. Conversely though, they may prove productive during the colder months where the water temperature remains more constant than the areas above.
Knowing where to catch different species
Knowing your target species will also determine where your bait needs to be placed. For instance, if perch are your quarry, look for slightly deeper water just beyond the margins or drop on to the bottom of a marginal shelf, particularly if it contains features such as tree roots, man made structures like brickwork or iron work, rocky outcrops or sunken pipes. Big perch tend to be more solitary than their smaller brethren and like to hang around features where they can remain hidden until ready to ambush their prey.
Seeking out the carp on a gravel pit
If carp are what you're after it is always a good idea to seek out weed beds, overhanging trees and marginal reeds. These are the likely spots to hold carp. Wind direction also plays a big part when seeking carp as they tend to follow the prevailing wind especially if the wind happens to be a warm southerly. On these occasions try to pick a swim that faces into the wind. Carp can also be caught at varying depths from hard on the bottom to mid water and on the surface. At which depth they will be found can sometimes be hard to determine and location can be very much based on trial and error, however, in warm weather they can often be seen taking food from the surface and a floating bait at this time can be deadly.
Find the elusive Tench when lake fishing
Tench also tend to frequent calm heavily weeded areas, particularly lily beds but, unlike carp, they are almost exclusively bottom feeders. Weed beds are in fact always good holding spots for all species of fish due to the cover they provide and the natural larder that may be found therein.
Obviously when fishing in or near weed beds or any other potentially snaggy areas, in the interests of fish safety always ensure your tackle is sufficiently robust to be able to play and land the fish safely.
Some gravel pits or reservoirs to try
Baden Hall Fishery – One of the largest pleasure and 'Big Fish' venues in the country with 10 waters on a 70-acre site near Stafford
Clattercote Reservoir – An attractive 21-acre landscaped reservoir with a wooden walkway most of the way around. One of the Canal and River Trust's most popular and interesting fisheries.
Boddington Reservoir – This pleasant rural reservoir in rolling countryside has to be one of the Canal and River Trust's most promising fisheries with big nets being taken by pleasure and match anglers alike.
Determine what the bottom of the lake is like
Often on gravel pits however, as you lug your gear to the water's edge, you find that all that lies in front of you is a vast clear expanse of open water with no obvious features to target. If this is the case then a little time spent determining what lies on the bottom of the lake can give important indications as to where to place your bait.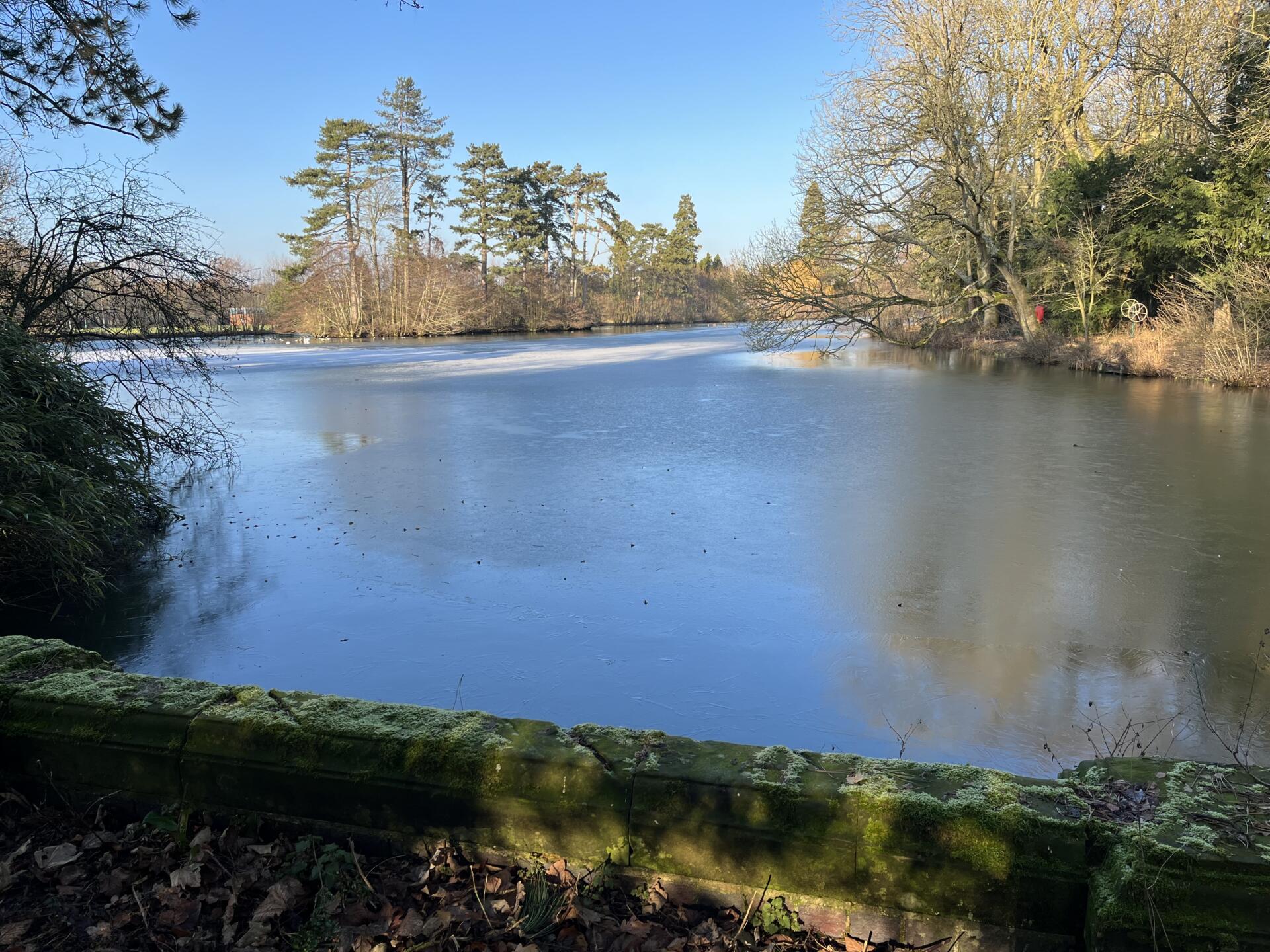 Examine the bottom of the lake
A few casts with, say, a one or two ounce lead attached to the end of the line can render a wealth of information as to the nature of the lake bed. If it is silty the bomb will sink into it and require more of a pull to release it from the mud and is therefore probably an area to avoid.
If excessive weed is found attached to the bomb upon retrieval, this can also hugely reduce the likelihood of catching fish as it may make bait presentation more difficult, or even worse hide the bait altogether.
Areas to target would be where the ground is hard and gravelly, where the lead pulls along freely as you retrieve it with little or no resistance. This would be a good spot to place your bait and any loose feed as bottom feeders such as bream, tench and carp often feed over this type of ground.
Cast to the features, not to the distance
One common mistake often made by less experienced anglers is the seeming need to cast as far towards the horizon as they possibly can. Although this may be a good tactic on some pits, it might also mean they are missing out on the excellent sport that can be found just off the rod tip. Evenings and early morning are usually the best times to drop a bait close in so don't ignore the margins.
Catching carp on a gravel pit or reservoir
The last few decades have seen a huge increase in the popularity of carp fishing, with a lot of waters now holding carp of immense proportions. Once thought of as fish almost impossible to catch, big carp are now being caught on a regular basis often by anglers who refuse to target anything else. As a general rule carp feed either on the bottom or the surface of the lake with a few being caught mid-water.
As such they can be caught using a variety of methods from a simple ledger set up anchoring the bait firmly on or close to the lake bed, to a controller float fished up on the surface. Standard float fishing techniques can also prove effective with the float fished waggler style often a firm favourite.
Float fishing also offers the angler the opportunity to present the bait at different depths on occasions when carp are found higher in the water.
If the gravel pit contains barbel and/or tench then baits presented on or just off the bottom of the lake would be the best approach. If distance is the issue then a ledger set up, or use of a swim feeder will be the order of the day.
Fishing small pools
Very different in character from their larger brethren, smaller pools offer a more intimate time at the water and may require a slightly different approach. Float fishing is often the first choice using either rod and reel or pole as it offers a delicacy of presentation and bite registration that other methods cannot achieve.
Another advantage pole fishing is that pinpoint accuracy is achievable every time the bait is shipped out allowing the angler to drop the bait in the same spot time and time again. This is especially useful when fishing tight under or around overhanging trees or bushes, or a narrow gap between weed beds. This is achieved without the need for casting, whereas using a rod and reel would make this very difficult if not impossible.
Some small ponds worth a try
Butlers Hill Fishery – To be found on the Warwickshire border with Oxfordshire near Great Rollright, Butlers Hill offers three attractive pools in a rural setting.
Temple Farm Fishery – Attractive and informal two-pool fishery with carp to over 30lbs and decent silver fish. Flat grass banks suitable for disabled anglers in dry weather.
Hawford Bridge Fishery – Attractive four pool fishery with a stretch of the River Salwarpe offering self-catering accommodation near Worcester.
Fishing at commercial Fisheries
Recent years have seen a rise in commercial fisheries. These 'man made' lakes are very popular with anglers and are usually uniform in depth, rarely over six feet and are heavily stocked with a variety of species.
A tactic that has shown to be effective on these waters is fishing with a feeder 'method' style. It involves using a specially designed swim feeder which enables groundbait to be firmly pressed into and around it.
The bait is attached via a very short hook link of no more than a few inches. The baited hook can then be pressed in with groundbait, the idea being that the fish will route through the mix and discover the bait hidden within.
For those who prefer to use a float, the ever popular waggler method is very effective and on commercial waters is probably most anglers choice when not using a pole. For this you should ideally use a rod around twelve or thirteen feet in length.
If you're wanting to bag up on silvers a line of around three pound breaking strain should suffice. Obviously go heavier if fishing for carp. The float is attached to the line bottom end only and fixed in place by a shot either side. It can be set at whatever depth you wish to fish. A float used in this way also aids casting distance should it be required.
Some commercial fishing lakes to try
Alvechurch Fisheries – A well established venue, Alvechurch Fisheries comprises four well stocked waters including pleasure, match and specimen lakes. The on-site cafe has toilets and a tackle shop.
Coppice Lane Pools – One of the most successful fisheries in the Midlands, Coppice Lane offers seven waters including pleasure, match and specimen fishing together with new-look cafe and on-line booking system for its Specimen Carp Lake
Pool House Farm Fishery – Attractive 300-year-old former clay pit fishery with loads of features and many pegs suitable for disabled anglers. Carp to just under 30lbs with plenty of silver fish.
What sort of baits should I consider when fishing a lake?
There is a staggering variety of baits on offer to anglers these days. So much so that a walk around the average tackle shop can be a mind blowing experience. For myself, I like to keep things simple, so let's take a look at some tried and tested options.
Maggots
As an all round bait nothing can beat these little grubs. Just about every fish that swims will take them at some point. Fished singly or double on a small hook they can be unbeatable on the day.
As can the next stage in the life cycle of the fly; the caster. Casters are a favourite of mine, particularly during the summer months and I can recall many a happy evening spent at Lanny's Lagoon catching crucians on double caster on a size sixteen hook.
Be aware when using castors that some of them may float, so test them in a bowl of water before use and only use the ones that sink (unless you want to use them as floaters of course).
Worms
Easy to obtain, (free if you own a spade) worms are again a good all rounder for most fish, but, especially when perch fishing. Perch just love a worm especially the tail end of a lobworm.
Bread
Bread is a very versatile bait as it can be used in many forms from pure flake, to punch, to floating crust or made into a paste. An excellent bait when roach fishing, bread will also tempt bream, tench, chub and rudd and as a surface bait for carp it is unbeatable.
Sweetcorn
Sweet Corn is another very good all rounder and when fished alongside a swim feeder packed with groundbait, can account for many a big haul.
Luncheon meat
Easily obtained from tackle shops and supermarkets, luncheon meat is an excellent bait. Usually cut into cubes and fished either straight on the hook or hair rigged it is a firm favourite of carp and barbel.
Boilies
The 'in' bait of the modern era, boilies are the go to bait for nearly every carp angler in the country. These little round balls have been used so extensively that other fish such as bream, tench and barbel also now see them as a valuable food source.
Go into any tackle shop and the choice of sizes and flavours is overwhelming and it really is a case of try what you fancy, but basically they are all pretty much a variation on sweet flavours or fish based.
Of course if you are feeling adventurous you can always make your own. When winter fishing for carp it is useful to consider that oily based baits do not have the same attractive pulling power as in the summer, when warmer water allows the oils to permeate more. So, in winter, maybe opt for something sweet or spicy and leave the fishmeal until the holiday season approaches.
What does it cost to fish on a lake?
The cost of a day's fishing on a lake can vary from water to water, and whether the angler uses one or two rods. Generally it is anything from £5 up to £20 for the use of two rods with some waters offering concessions for the younger and older angler.
As always you must first obtain a current Environment Agency rod licence which will last for one year and will cover the use of two rods. Other than that, always check the water of choice beforehand for costs and fishery rules.
From a personal point of view I am fortunate in that I don't have to travel far to enjoy some excellent lake fishing. Actually I think this applies to most of us as there are so many commercial fisheries now dotted all around the country.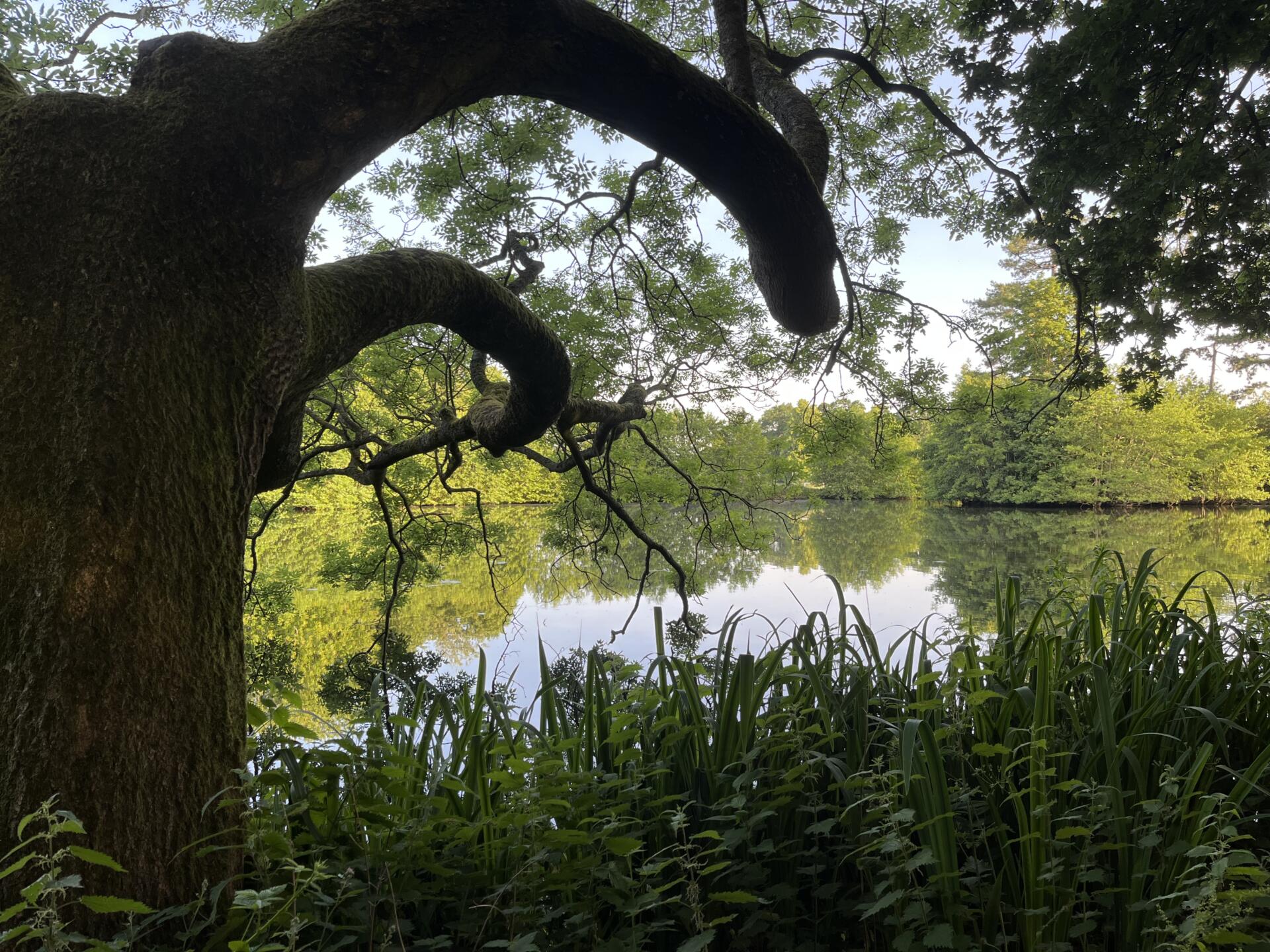 Some of my favourites lakes that I enjoy fishing at are:
As with all forms of angling, getting to know your water will always be beneficial and experience is something gained through time and effort and cannot be bought. So, get to know your lake, spend time studying the water, speak to the fishery owner and ask other anglers who fish there, most will be only too happy to help.
Tight lines.
Comments
Search by Region or County
Find new places to go fishing in your local area or county by choosing your destination below