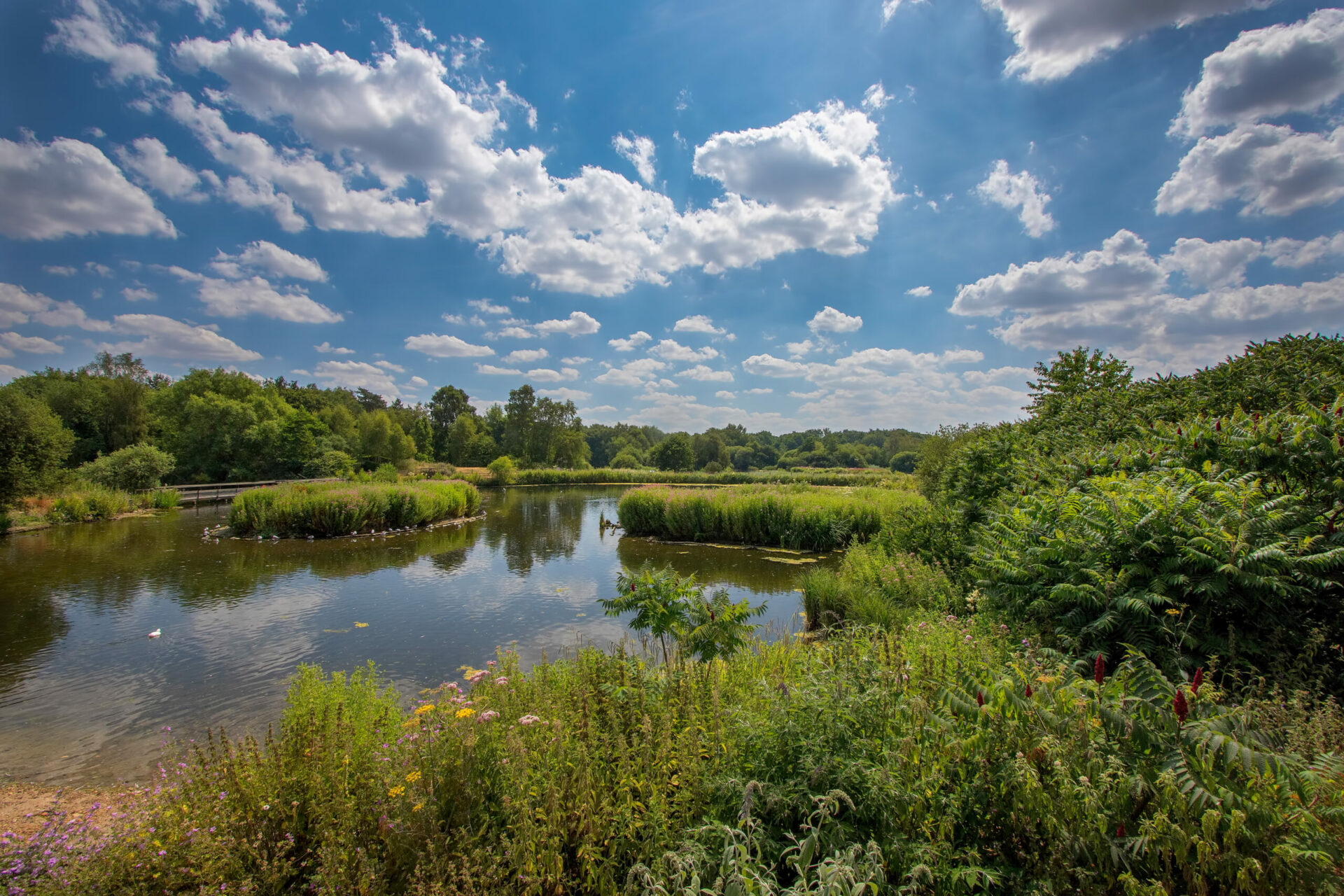 Fishing venues and fisheries in Warwickshire
Warwickshire's vast array of lakes, rivers, canals and commercial coarse and trout fisheries provide anglers with a wealth of choice.
Warwickshire, famous for being the birthplace of William Shakespeare and his home town of Stratford-upon-Avon, the impressive and historic castles at Warwick and Kenilworth, both of which have played significant roles in English history, and for the river Avon, the county offers a mass of fishing in rivers, lakes, canals, reservoirs and commercial coarse and trout fisheries.
Commercial coarse fisheries in Warwickshire
Commercial coarse fisheries in Warwickshire are too numerous to mention although there are some major venues including Makins Fishery at Bramcote, said to be the largest commercial fishery in Warwickshire and one of the biggest in the country with a total of 18 lakes and pools offering more than 600 fishing pegs.
Located at the reputed heart of England, Packington Somers Fisheries at Meriden between Birmingham and Coventry has to be one of the most successful and varied commercial coarse fisheries in the Midlands offering a mix of fishing on eight main lakes, four smaller pools and a one mile stretch of the River Blythe. A popular match venue its fishing lodge is manned during daylight hours.
Weston Lawns Fishery is a well-established fishery between Bedworth and Bulkington to the north of Coventry, which has three lakes and lakeside cabins which offers a mix of fishing including pleasure angling, and fishing for specimen carp and big catfish. Bishops Bowl Fishery at Bishops Itchington, near Leamington Spa is a former limestone quarry, with nine lakes offering anglers a variety of fishing including specimen fishing for carp to 36lbs.
A smaller but very attractive and informal venue is Temple Farm Fishery at Wolvey near Hinckley where the main Dave's Pool has carp to 30lbs and a good head of silver fish.
Warwickshire – home to one of the first managed day ticket carp fisheries
Warwickshire is also home to the nationally renowned Cuttle Mill Fishery near Sutton Coldfield. In the early 1970's it was set up as a carp fishery by Albert Brewer who turned it into one of the first managed day ticket carp waters in the UK and over the years it has probably provided more people with their first 20lb pound carp than any other water.
Set back from the main A5 at Grendon, between Atherstone and Tamworth, the family-run Riddings Fishery comprises four beautifully maintained pools on a 15-acre site which offer a combination of mixed pleasure and match angling, a specialist crucian carp pool and a big carp specimen pool where the record for a single fish currently stands at 39lbs 14oz.
Other venues include Friezeland Carp Pools at Market Bosworth which has five lakes and caters for pleasure, match and carp anglers with its carp going to 30lbs and Dog Lane Fishery at Napton-on-the-Hill near Southam which has three lakes offering pleasure and match fishing and the opportunity to target some specimen carp to over 35lbs.
Warwickshire's rivers are predominantly coarse fisheries
The River Avon, the main river which flows through the county, offers mainly coarse fishing with some stretches now becoming excellent barbel fisheries. Some of the smaller rivers such as the Blythe and the Alne, a tributary of the River Arrow, also hold wild brown trout whilst other coarse rivers in the county include the Leam, the River Stour, the Sowe, the Anker and the River Dene, all of which are attracting an increasing number of anglers.
Miles and miles of canals
Warwickshire also has miles and miles of canals with the Grand Union, Coventry, Stratford-upon-Avon and the Oxford canals all running through the county. Local angling clubs offer permits as does the Canal and Rivers Trust, whose Waterway Wanderers permit scheme gives anglers miles of canal fishing in England and Wales.
Trout fishing in Warwickshire
Surprisingly there are not a lot of trout fisheries in Warwickshire. Whilst there is a limited amount of wild brown trout in some of the smaller rivers as mentioned above, there are also few stillwater trout fisheries including Draycote Water. Draycote Water, a 590-acre reservoir and country park near the village of Dunchurch which is owned and operated by Severn Trent Water and offers trout fishing from both bank and a fleet of boats.
Meanwhile, the Warwickshire Flyfishers is a non-profit making club with two trout lakes at Wolvey, two at Copston Magna and a new water it has recently taken over at Marston Jabbett near Bulkington. The waters are stocked with rainbows averaging 2.6lbs to 6lbs and brown trout averaging 2lbs.
Angling Clubs in Warwickshire
There are many angling clubs in Warwickshire which offer fishing on the county's rivers, lakes and canals. Birmingham Anglers Association, probably the biggest angling club in the West Midlands, has a variety of fishing in the county including more than a dozen stretches of the Warwickshire Avon as well as a stretch of the River Alne near Wootton Wawen which holds trout as well as coarse fish.
The Shipston-on-Stour and District Angling Club has seven stretches on the River Stour totalling approximately four miles of riverbank. The majority of fishing is for coarse fish although trout are present in a couple of the higher stretches where the water is fishable with the fly in spring before the weed gets hold. The club also has a clutch of stillwaters. The Leamington Angling Association offers stretches of the River Avon and River Leam as well as fishing on the Grand Union Canal and pools which include Napton Reservoir which is renowned for its fishing for tench, crucian carp, bream, roach and specimen carp.
Another significant club is the Stratford-on-Avon AC which offers fishing on several miles of the River Avon at Seven Meadows, Stannells Meadow, Luddington and Manor Farm together with a long stretch of the River Stour between Wimpstone and Preston-on Stour and an offshoot of the Avon called Hampton Lucy Brook. In addition there are many other angling clubs particularly at Warwick, Redditch, Coventry, Astwood Bank, Nuneaton,
Fishing tackle shops in Warwickshire
As is to be expected with so many diverse fisheries in Warwickshire the county has fishing tackle shops in its major urban centres including Coventry, Warwick, Stratford-upon-Avon, Atherstone, Rugby, Alcester, Nuneaton and Bedworth.
Search by Region or County
Find new places to go fishing in your local area or county by choosing your destination below