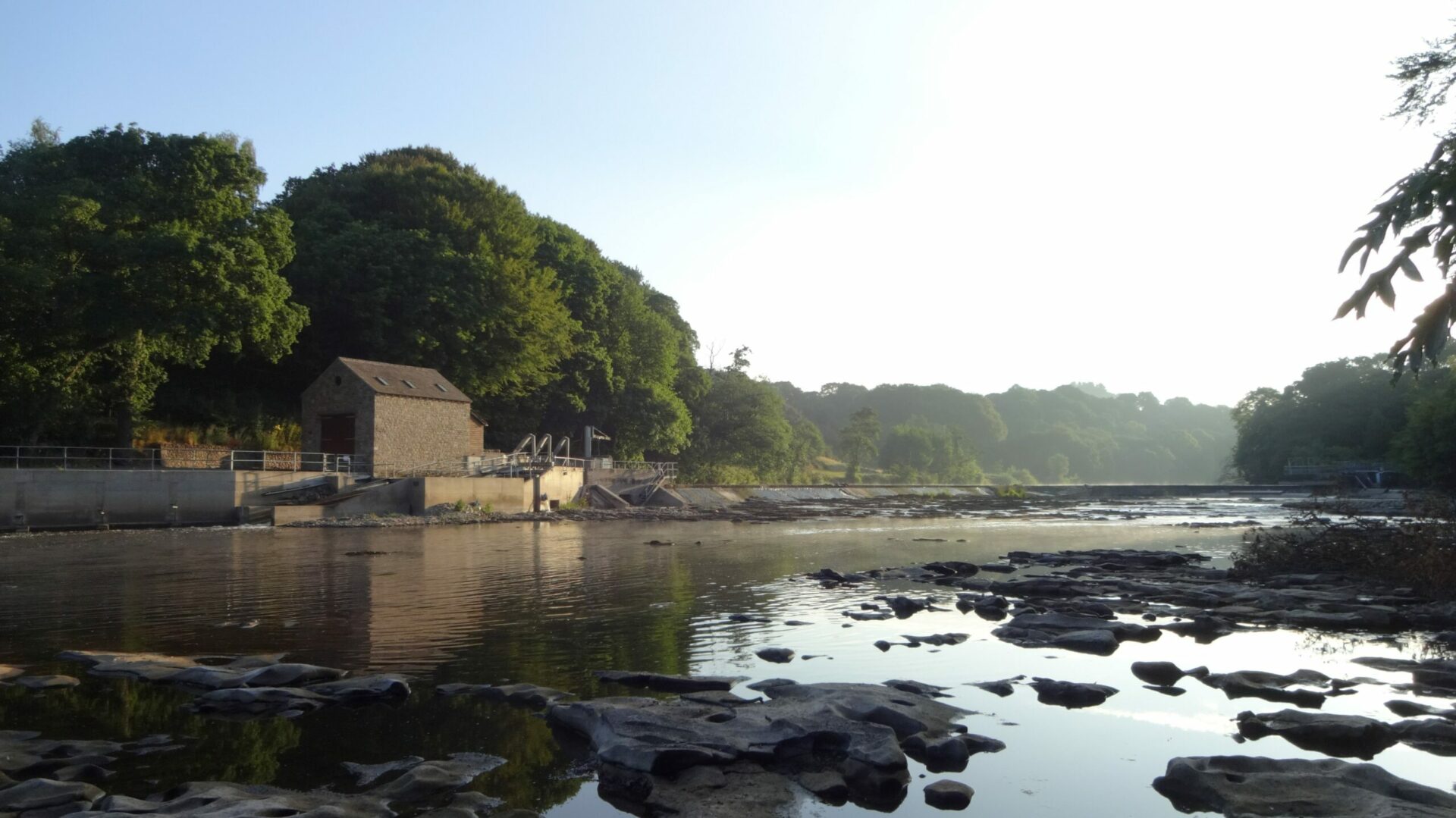 Fishing venues in Lancashire
There's more to Lancashire than meets the eye. Outside its conurbations are stunning scenery, rivers stocked with coarse and game fish and plenty of lakes, reservoirs, commercial fisheries and angling clubs
Beautiful Lancashire
If you think Lancashire is a county of former cotton mills and smoky factories – think again. Whilst Lancashire incorporates Liverpool and grand old northern towns like Preston, Blackburn and Burnley with their industrial heritage, the county is also where some stunning scenery can be enjoyed including expansive moorlands, the foothills of the Pennines, the beautiful Forest of Bowland and famous enchanting rivers including the River Ribble, River Lune, River Wyre and their tributaries the Calder, Darwen, Douglas, Hodder and Yarrow.
Lancashire has some of the best fishing rivers in England
The River Lune, Ribble and the Wyre are acclaimed as some of the finest fishing rivers in the country with salmon, sea trout and wild trout being regularly taken. There are also quality coarse fish to be caught along their reaches with the Ribble in particular now becoming well known for its large barbel and chub.
Fishing for salmon, trout and grayling
The Lancashire Fly Fishing Association offers fishing for salmon, sea trout, brown trout and grayling on the rivers Ribble, Hodder and Lune and has fly fishing for rainbows and brown trout on Dean Clough Reservoir at Hyndburn where day tickets are available. Also, the Environment Agency offers day ticket fishing for salmon, sea trout and brown trout on three beats of the River Lune with permits available for migratory fish, trout and coarse fish from Bank House Fishery in Catton near Lancaster which is a two-and-a-half acre mill pool stocked with rainbows and brownies from 2lbs to 20lbs as well as tiger, blue and golden trout.
Fishing with a passport
Ribchester and District Angling Club has six stretches of the Ribble together with three stretches of the River Calder and nine still water fisheries, three of which offer trout fishing. Another source of fishing is through the Ribble River Trust which runs a fishing Passport System giving access to eight beats on rivers in the Ribble catchment.
Stillwater trout fishing in Lancashire
For stillwater trout anglers there is also the Barnsford Water Trout Fishery in the Beacon Country Park near Goosnargh which has two lakes stocked with rainbows, brown trout, blues and tigers. Fishing is from the bank or boat and there are facilities for disabled anglers, a fishing hut and toilets.
Clegg Hall Trout Fishery in Rochdale also has two lakes which are stocked with rainbow trout and where the fishery record specimen is over 20lbs whilst Cleveleymere near Garstang is a 24-acre lake stocked with rainbows, brown trout and tigers to 10lbs in a holiday complex.
Other venues include Curleys Trout Fishery, a six-acre reservoir trout fishery near Horwich; Fylde Trout Fishery, part of a glamping site which offers day ticket fishing on a spring-fed lake stocked with rainbows, brown and blue trout averaging 2lbs; and the Rising Fishery, a mixed trout and coarse fishery with three waters near Burnley.
Coarse fishing in Lancashire
There's also plenty of coarse fishing to be had in Lancashire. In addition to stretches of river run by angling clubs such as the Withnall Angling Club in Chorley which has about a dozen waters including lakes, a stretch of the Leeds Liverpool Canal, and a stretch of the River Darwen.
The Wigan and District Angling Association has fishing on about a dozen stillwater coarse fisheries, stretches of the Leeds Liverpool and Rufford canals and beats on the River Ribble, Wyre and Douglas. The Southport and District Angling Association has a clutch of stillwater fisheries including the vast Anglezark Reservoir near Chorley whilst the St Helens Angling Association has over half a dozen stillwater venues as well as beats on the River Ribble and Wyre.
Commercial coarse fisheries
In addition to all the above there are a mass of commercial coarse fisheries throughout Lancashire which offer day and ticket fishing from simple pleasure angling to specimen hunting for giant carp and catfish.
Tackle shops galore
With such a heritage of angling in the county, Lancashire also has a mass of fishing tackle shops with outlets in most of the major towns including Preston, Ormskirk, Burnley, Chorley, Morecambe, Lancaster, Accrington, Blackpool and Wigan.
Search by Region or County
Find new places to go fishing in your local area or county by choosing your destination below