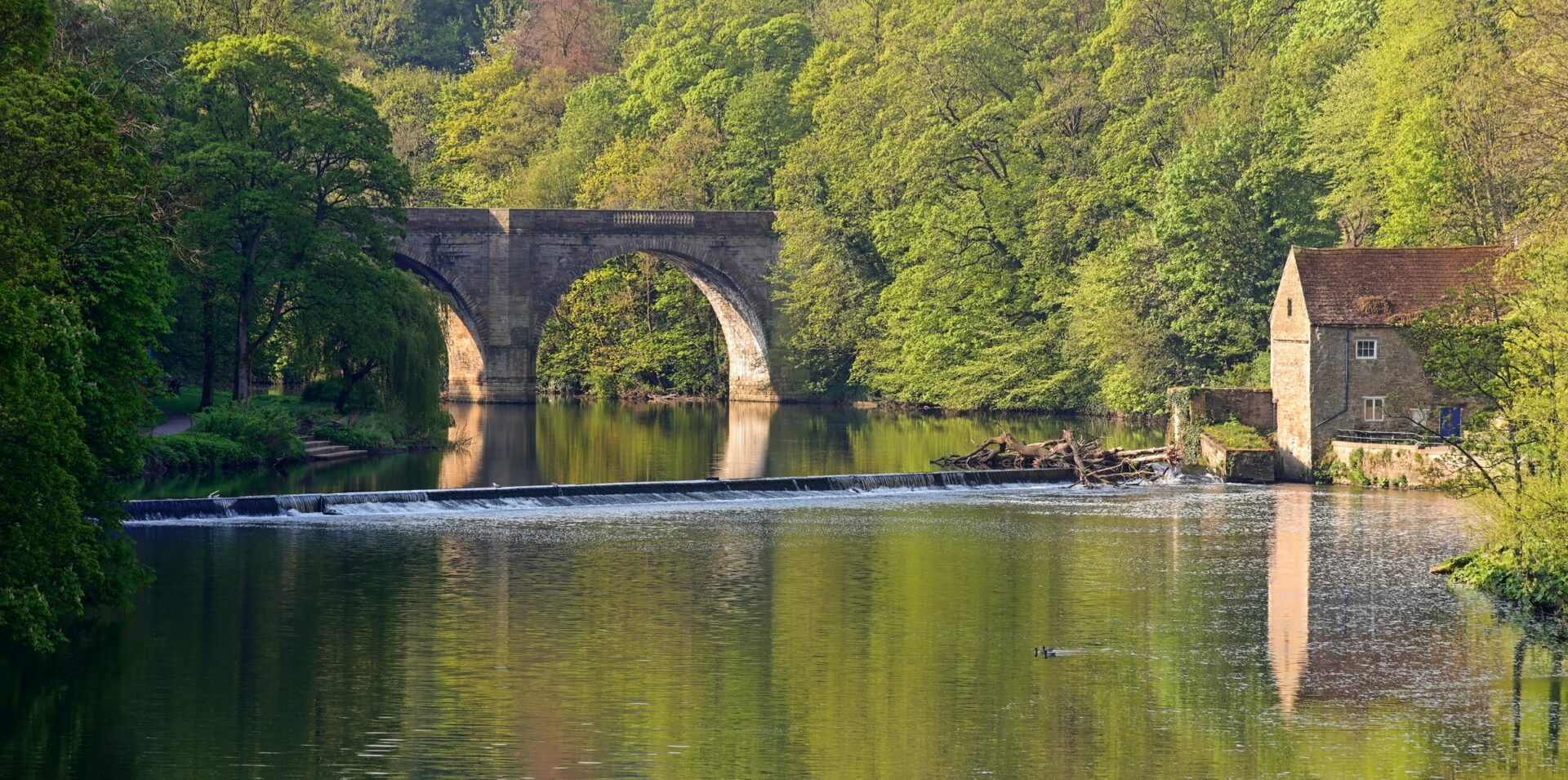 Fishing venues in County Durham
Being near the North Pennines, County Durham has delightful rivers as well as lake, reservoir and fishing on commercials.
County Durham, home of the Tees and Wear
County Durham contains a sizable area of the North Pennines which are designated an area of outstanding natural beauty and despite the area's association with an industrial past is home to some delightful rivers and their tributaries, the best known of which are probably the River Tees and the River Wear. Both rivers rise in the Pennines and both have some free fishing available with other stretches available on day ticket.
County Durham has a host of coarse fisheries
For the stillwater angler there are trout lakes and reservoirs whilst coarse anglers have a host of commercials to pick from. Amongst these are Eden Grange Fishery which has four waters set in 12 acres and offers caravanning and glamping pods; the renowned Angel of the North Fishing Lakes with three mixed coarse lakes on a complex which is run by the Code of Angling Best Practice and Fish Welfare AA rules; Aldin Grange Fishery which has both coarse and trout fishing; the four pool Carrs Angling Lakes and the Catterick Fishing Complex which has four lakes and a stretch of the River Swale, and Aldin Grange Lakes which has three coarse and two trout lakes, to mention but a few.
Trout fishing on river, lake and reservoir
Trout anglers are also well catered for in County Durham with fishing available on a mix of rivers, lakes and reservoirs. The Sharpley Springs Fly Fishery has spring fed trout lakes and a children's worm lake whilst West House Trout Lakes has four trout lakes spread over eight acres of water on a 120 acre farm. Jubilee Lakes has two fly waters at Redworth; New Mills Fly Fishing Lake is a Troutmasters stream-fed water with specimen fish to 20lbs including rainbow, tiger, blue and brown trout.
Reservoir trout fishing in County Durham
On a much bigger scale are Derwent Reservoir and Grassholme Reservoir which offers 'any method' fishing for trout including bait and fly fishing and Waskerley Reservoir, the largest of a group of three reservoirs located on Muggleswick Common.
Then there's the angling clubs
Then there's the angling clubs. The Durham City Angling Club caters for game anglers with big sea trout running the River Wear, claimed to be officially the best sea trout fish river in the country and the second best salmon river. The River Wear also comes with a good head of brown trout and grayling. For the coarse angler the river is a good chub and barbel water. Fly anglers are the target of the Willington and District Angling Club whilst the Darlington Anglers Club has five stretches of the River Tees with their stocks of salmon, trout and coarse fish.
Tackle dealers in County Durham
Anglers in County Durham are catered for by local tackle shops in Durham itself as well as Ferryhill, Crook, Peterlee and Bishops Auckland.
Search by Region or County
Find new places to go fishing in your local area or county by choosing your destination below