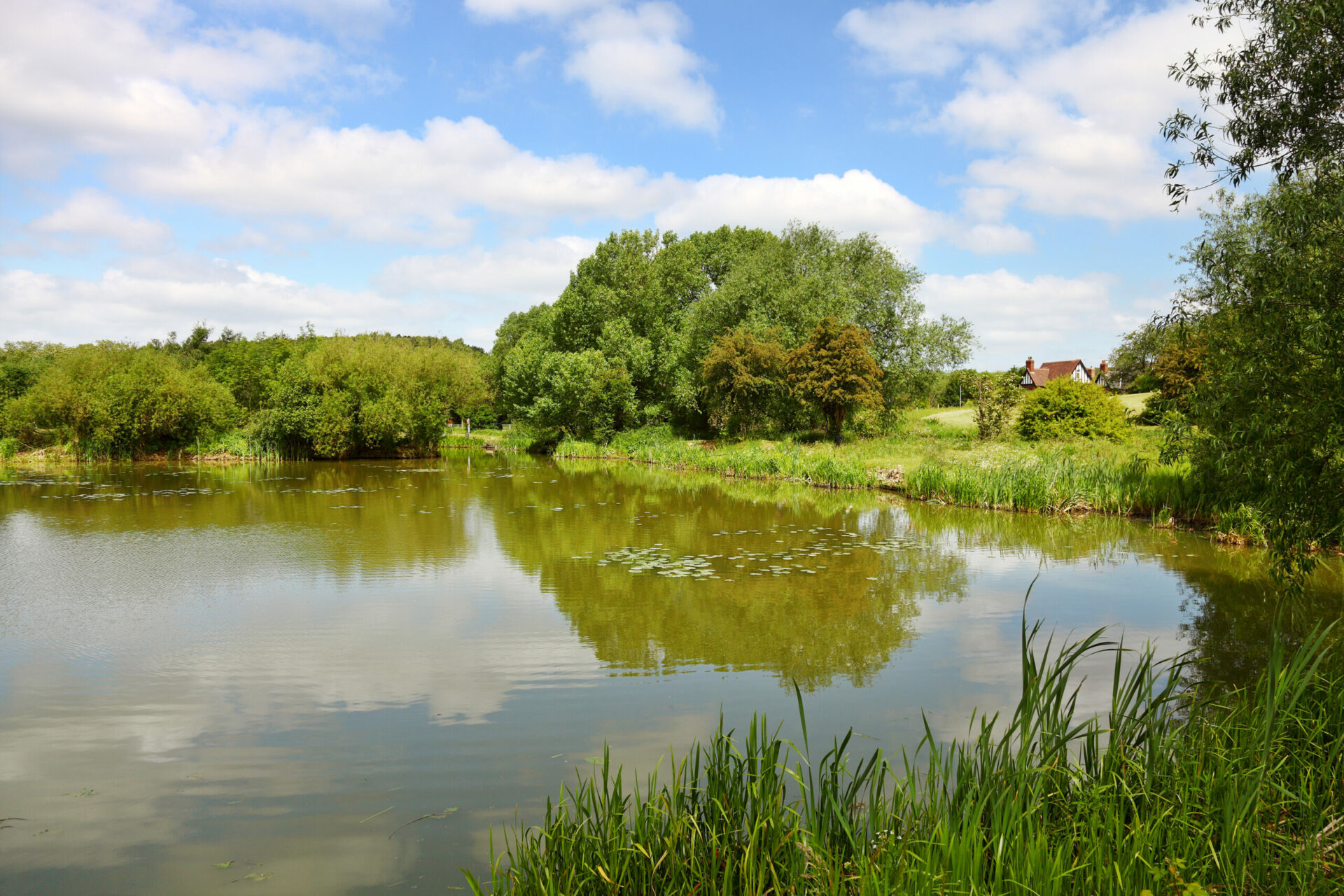 Fishing in Nottinghamshire
Nottinghamshire has everything for the coarse angler from rivers like the Trent to big fish Stillwater venues and a wealth of angling clubs.
Famous for its proud coal mining heritage, Sherwood Forest and the mighty River Trent which is rapidly regaining its place as one of the top fishing rivers in the country, it is not surprising that Nottinghamshire offers an abundance of fishing venues and angling clubs.
Improvements in water quality since the reorganisation of the water industry in the mid 1970s have seen a resurgence in fishing in the River Trent with catches of large barbel and chub now being taken whilst its main tributaries of the River Soar, Erewash and Idle have always been good venues, particularly for coarse fishing.
The presence of large conurbations including Nottinghamshire itself together with significant towns such as Mansfield, Newark, Worksop, Retford and Warsop has meant the county has always had a large population and a large number of anglers with club and match angling being popular pastimes on rivers, canals and lakes in the county.
Trout fishing in Nottinghamshire
Although there is only limited fishing for trout in Nottinghamshire's rivers there are several day-ticket and membership stillwater trout fisheries, probably the largest of which is Nottingham City Council's 75-acre lake at Colwick Country Park on the outskirts of Nottingham which offers fishing for rainbow, blue and brown trout. Other venues include Widgeon Lake, Sutton Lake and Tiln Lake, all at Retford, which are operated by Derbyshire County Angling Club, the family run Roxholme Fly Fishery at Carlton in Lindrick and the membership only Trinity Lakes at Lowdham which has two lakes well off the beaten track 11 miles east of Nottingham.
River coarse fishing in Nottinghamshire
The majority of the river fishing for coarse fish in Nottinghamshire is controlled by the many angling clubs and societies in the county although there are a few privately owned day ticket stretches.
Angling Clubs in Nottinghamshire
Whilst there are too many angling clubs in Nottinghamshire to mention individually, the Nottingham Anglers Association is one of the largest fishing clubs in the Midlands offering members a wide variety of angling on rivers, canals, gravel pits, lakes and ponds. Its venues include stretches of the Beeston, Erewash and Grantham canals together with fishing spots on the River Trent, River Soar and River Maun as well as at the Attenborough Nature Reserve amongst other venues.
The Nottingham Federation of Anglers has a host of smaller clubs which are members and offers some of the best river fishing in and around Nottingham with stretches on the River Trent and the Nottingham Canal. The Ashfield AC based at Kirkby in Ashfield has fishing on several reaches of the Trent; the Nottingham Piscatorial Society has more than two miles coarse fishing available to visiting anglers on the navigable section of the River Trent at its Fiskerton and Rolleston fisheries.
Trent Valley Angling has fishing at Holme Pit, a Site of Special Scientific Interest which forms part of a Local Nature Reserve, as well as stretches of the River Trent; the Long Eaton Victoria Angling Society has fishing on stretches of the Cranfleet Canal and Erewash Canal plus lengths of the River Soar and Trent whilst the Midland Angling Society has 140 pegs on the River Trent available for pleasure and match fishing at Caythorpe and Hoveringham. In addition, the Retford and District Angling Association has five miles of the Chesterfield Canal in Nottinghamshire.
Stillwater coarse fishing in Nottinghamshire
There are a huge number of commercial coarse fisheries in Nottinghamshire including several nationally known names including Cromwell Lake at Newark where the carp run to over 40lbs and the catfish to 80lbs; the three Sapphire Lakes, again in Newark, which has two specimen carp lakes and a general coarse lake with carp to 30lbs in the specimen lakes; the five lake Lakeside Fisheries at Retford where there are carp to 40lbs and Hayton Fisheries at Retford where there are seven lakes and carp to 35lbs.
Another well known fishery is the Little John Lakes at Newark whilst famous for its match fishing is Hallcroft Fishery at Retford. There are five lakes at the Sherwood Forest Fishery at Mansfield; carp to over 40lbs at the 28-acre Trentview Carp Fisheries at Lowdham and the smaller West Lake at Nottingham City Council's Colwick Country Park is stocked with carp including some to 36lbs.
There are plenty of fishing tackle shops in Nottinghamshire
As is to be expected with so much fishing available there are plenty of fishing tackle shops in Nottinghamshire including several outlets in Nottingham plus dealers in the smaller towns of Alfreton, Sutton-in-Ashfield, Mansfield, Retford, Gainsborough, Worksop, Heanor and Newark.
Search by Region or County
Find new places to go fishing in your local area or county by choosing your destination below