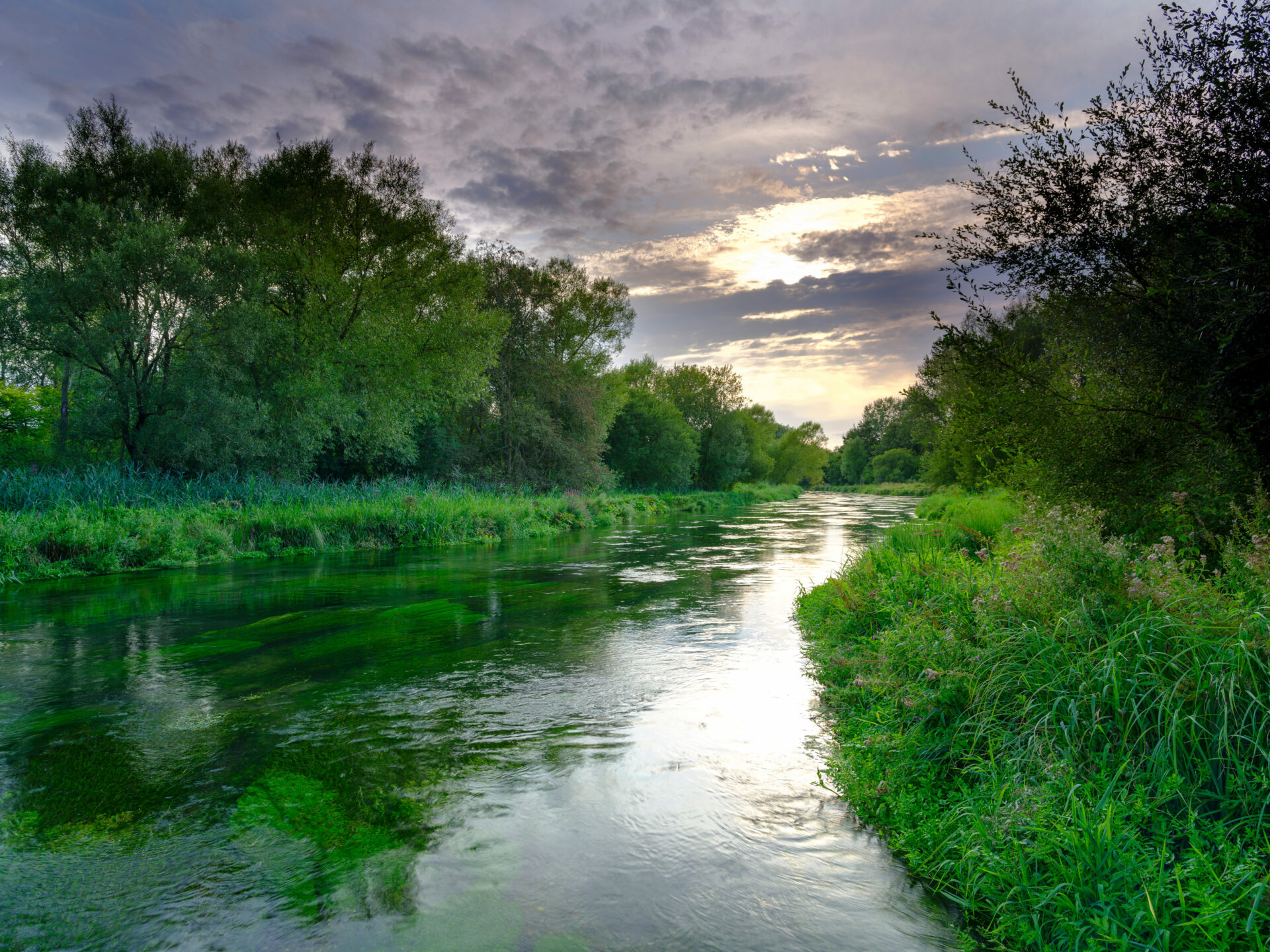 Where to go fishing in Wiltshire
Rivers abound in Wiltshire – including two River Avons! In addition there's also plenty of stillwater fishing for both coarse and trout anglers.
Wiltshire – a county of beauty and history
Home of the natural Salisbury Plain and the North Wessex Downs, Wiltshire is also famous for its ancient history being the site of Stonehenge; the massive Avebury stone circle; the impressive Silbury Hill which is the largest artificial mound in Europe; the West Kennet long barrow, one of the largest and most accessible Neolithic chambered tombs in Britain; and no less than eight White Horses which are carved into chalk hillsides.
Wiltshire is also home to Castle Combe, widely regarded as being the prettiest village in England, the medieval Salisbury Cathedral, the Marquis of Bath's Longleat House and Safari Park and the beautiful National Trust run Stourhead Palladian house and world-famous landscaped garden.
Wiltshire has few natural lakes but two River Avons
Although there are few natural lakes in Wiltshire, the county has several diverse rivers including the River Kennet, a classic chalk stream which rises on the Marlborough Downs near Silbury Hill, the Bristol Avon which flows west to the Bristol Channel and the Hampshire Avon which rises in the Vale of Pewsey and carves its way through Salisbury Plain. Wiltshire is also home to the Kennet and Avon Canal which runs for nearly 100 miles from Bristol to London.
Trout river fishing in Wiltshire
In addition to the Kennet and the two river Avons there are several tributaries which provide some of the best trout fishing in England with the River Nadder, the River Bourne, the Ebble and the River Lambourne all providing opportunities for anglers.
Companies like Fishing Breaks and Famous Fishing offer anglers the opportunities to fish some of these rivers as well as providing tuition for those new to fly fishing. Fishing Breaks has seven beats which are part of the Compton Chamberlayne Estate on the River Nadder whilst Famous Fishing offers beats on the River Kennet, the River Bourne, the River Wylye, the Ebble and the River Lambourn.
Stillwater trout fisheries in Wiltshire
One of Wiltshire's best known trout fisheries is Manningford Trout Fishery at Pewsey which has six acres of stillwater fishing for rainbows and brownies on two lakes as well as a stretch of the Upper River Avon which has a natural head of brown trout and grayling as well as stocked trout.
Mill Farm Trout Lakes at Worton near Devizes has 12 acres of purpose built landscaped lakes with trout from 2lbs to double figures. Avon Springs at Durrington near Salisbury has two lakes which are stocked with rainbow trout from 2lbs to double figures plus a stretch just under a mile long of the Upper River Avon holding brown trout and grayling to 3lbs. River tickets for brown trout fishing on the river are available between April and October with sport tickets for grayling fishing from October to March. Three trout stillwater fisheries at Stourton are Gasper Ponds, Tucking Mill Pond and Lynch Ponds.
Coarse fishing rivers in Wiltshire
In addition to the coarse fishing available to fishing club members in Wiltshire, Amalgamated Fisheries Ltd offers approximately 30 miles of coarse fishing on the Bristol Avon near Malmesbury.
Stillwater coarse fisheries in Wiltshire
In addition to its stretch of the Bristol Avon, Amalgamated Fisheries Ltd offers day ticket stillwater fishing for carp, bream and mixed silver fish on Tockenham Reservoir at Lyneham and Sabre Lake at Calne. White Horse Country Park at Westbury has fishing on two lakes, Blackland Lakes at Calne has two lakes offering day ticket fishing for carp to just under 30lbs as well as tench, bream, crucian carp, roach and perch whilst Clivey Fishery at Westbury has fishing for carp and silvers on two lakes.
Small and beautiful
Having only 12 pegs, the four-and-a-half acre Islands Carp Fishery in Mere holds about 400 carp about 100 of which are thought to weigh over 20lbs whilst another small fishery with big fish is Olivemead at Chippenham. Aimed at carp fishing holidays and mini-breaks, Olivemead has just five pegs on a three acre lake which is stocked with carp to 40lbs.
At the other end of the fishery scale
At the other end of the scale is the 36-acre Shearwater Lake at Crockerton near Warminster. Shearwater is widely regarded as a runs water with a large head of fish around the 20lbs mark and talk of fish of over 30lbs having been banked. In addition to the main Shearwater Lake there is also Little Shearwater which holds carp to over 20lbs.
Ivy House Lakes at Grittenham near Royal Wootton Bassett offers six lakes, two of which are aimed at carp anglers, with fish to 30lbs. Rushy Lane Fisheries at Bradford Leigh has three lakes, two of which offer carp 20lbs and silver fish with the third holding carp to over 30lbs.
Angling clubs in Wiltshire
The Salisbury and District Angling Club offers fly-fishing for wild brown trout and grayling on the River Avon and its tributaries the Wylye, Nadder, Ebble and Bourne in Wiltshire. Mixed fishing is also available on four small lakes. Established in 1894 the Chippenham Angling Club is now one of the largest clubs in North Wiltshire with members able to fish some of the best stretches of the Bristol Avon which includes barbel fishing. The club also controls three lakes with fishing for carp, tench, roach, rudd and perch.
The Warminster and District Angling Club has eight venues including Crockerton lake, Eden Vale Lake, two lakes at Witham Friary, Berkley Bake, two lakes at White Post, Cara's Lake, the Limpley Stoke fishery on the Bristol Avon and a stretch of the River Frome at Rode. Members can also enjoy fishing at several neighbouring club waters through its exchange ticket program.
Founded in 1905, the Marlborough and District Angling Association offers coarse fishing on some 10 miles of the Kennet and Avon Canal plus a small 25-peg lake alongside the canal. The Tisbury angling Club waters include three miles of trout fishing on the River Nadder, a three-and-a-half acre lake at Wardour Castle and the two-and-a-half acre Dinton Lake two miles north from Salisbury.
Fishing tackle shops in Wiltshire
Fishing tackle shops can be found in all the major centres in Wiltshire including Salisbury, Melksham, Warminster, Malmesbury, Devizes, Swindon, Westbury, Calne, Chippenham and Trowbridge.
Search by Region or County
Find new places to go fishing in your local area or county by choosing your destination below