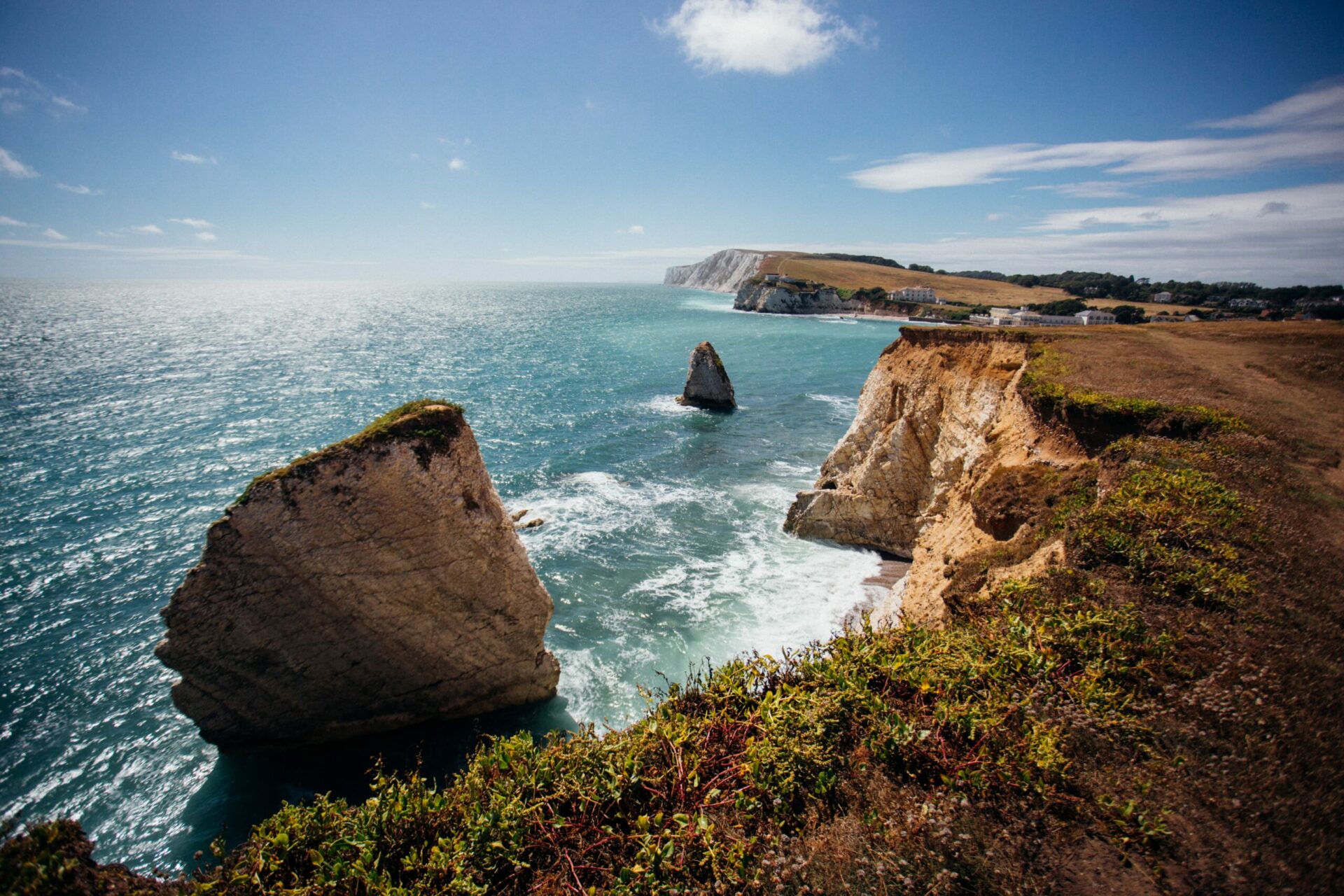 Fishing on The Isle of Wight
Although only pocket-sized, the Isle of Wight has more than enough fishing to keep the visiting angler happy.
Travel there by hovercraft, ferry or catamaran
The quickest public transport link to the mainland is the hovercraft from Ryde to Southsea and three-vehicle ferry and two catamaran services across the Solent to Southampton, Lymington and Portsmouth.
Opportunities for river fishing are few
With just three rivers of which only two are fishable, the main opportunities for angling are either sea fishing from the coast or boat and lake fishing on the handful of commercial venues which mainly offer coarse fishing, although there are some nice carp to be had. The two fishable stretches of river are the Eastern Yar which enters the sea at St Helens and which is controlled by the Isle of Wight Freshwater Angling Company and the larger River Medina which is narrow with a stretch of free fishing from Matalan in Newport down to Blackwater.
But plenty of opportunities for day ticket and holiday fishing
Although river fishing may be limited there are plenty of opportunities for coarse fishing with the Isle of Wight having several venues where you can catch specimen carp up to 30lbs and other silverfish species. At Newport, Forest Ponds Carp Fishing offers day ticket angling on two waters, one of which has fish to just under 40lbs, and three mobile homes which are available to rent whilst Meadow Lakes at Brighstone is a four lake purpose-built venue that has a one-acre trout fishing lake for rainbows, a carp pool with fish to 30lbs and two smaller general coarse pools which are ideal for families and younger anglers.
Hale Manor Lakes consists of two waters on Hale Common near Arreton where the the waters hold a good head of carp, perch, chub, roach and rudd. Day tickets are available on site for one lake while the other is a syndicate water. Nettlecombe Farm Cottages and Fishing Lakes offers accommodation with three lakes holding carp and silver fish. The fishing is free for residents and available on day tickets for day visitors. Another venue offering accommodation is Thorncross Lake at Brighstone which has two quaint semi-detached cottges and a two and a half acre carp lake.
Isle of Wight angling clubs
In addition to its stretch of the Eastern Yar, the Isle of Wight Freshwater Angling Company also offers lake fishing at Gunville Lake, a mature and naturally beautiful fishery of around two and a half acres with carp to 35lbs and decent tench, pike, roach and bream; Merstone, another beautiful three lake fishery and its newest addition, Holliers.
Sea fishing from pier, shore or boat
In addition to regular boat fishing trips which leave from Yarmouth, St Helens, Ryde, Ventnor and Freshwater, the Bembridge Angling Club says it aims to provide affordable boat angling for the average to less well off angler. Pier fishing from is also popular from Ryde Pier, Sandown Pier and Yarmouth Pier. Ryde Pier can produce a variety of species with bottom fishing accounting for flounder, plaice, bream, smoothhound and the occasional cod. Spinning or float fishing can work well for pollock, scad and bass.
Sandown is the largest of the piers and can only be fished in the daytime. Although 360 feet long you can only fish from the end so anglers must carry their gear through the attractions and arcades to get to their spot. Sandown is known as the venue from which the UK record bass was caught in 2007 weighing 19lb 12oz. Other fish from this mark include mackerel, garfish, plaice, rays and smoothhound. Finally, Yarmouth Pier is far smaller but can be fished at night
It's Tim's for tackle shops
Although one or two of the commercial coarse fisheries on the Isle of Wight have small on-site tackle shops, the island's main retailer is Tim's Tackle in Newport which offers everything the angler could need. Tim made his reputation when he ran the tackle shop at Rookley Country Park before it closed for angling.
Search by Region or County
Find new places to go fishing in your local area or county by choosing your destination below