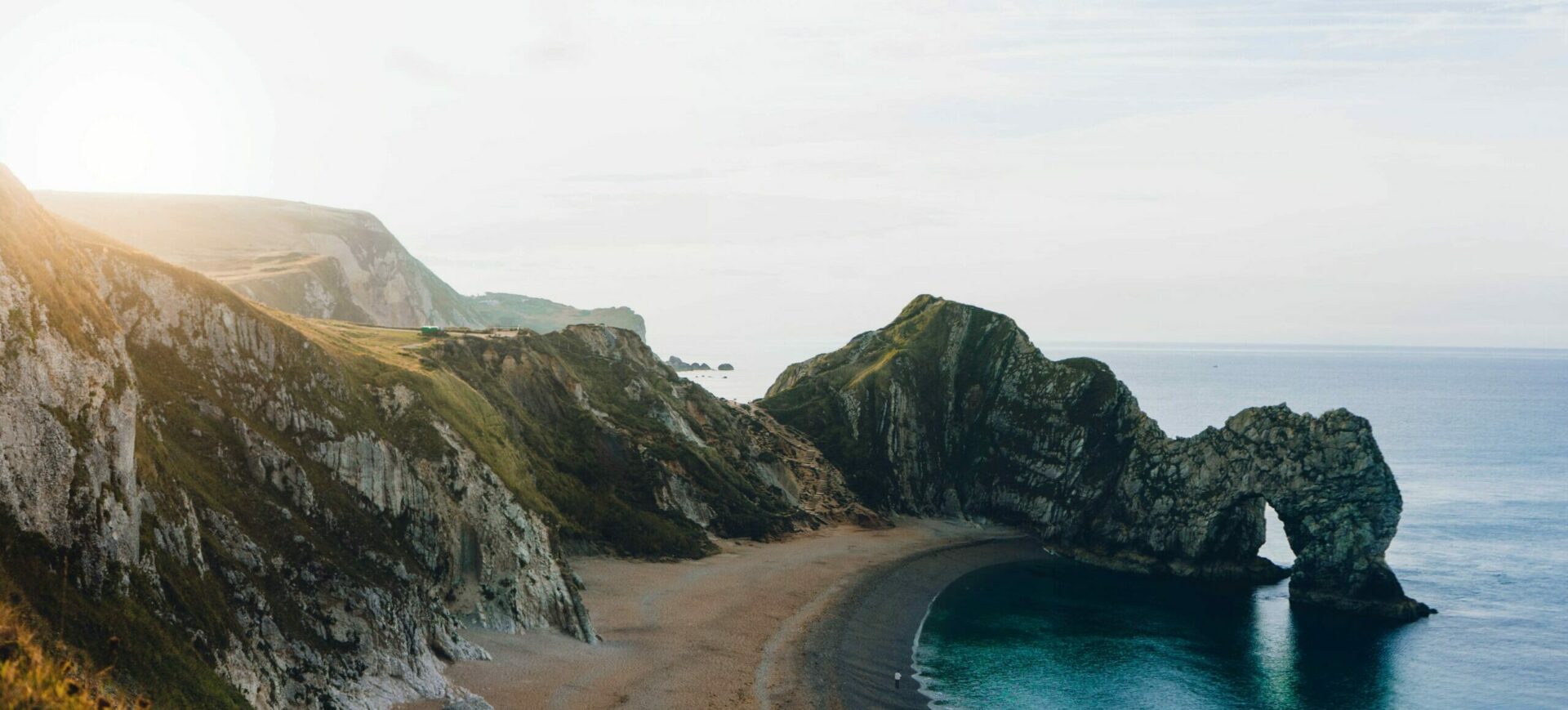 Fisheries and fishing venues in Dorset
Famed for its Jurassic coastline, Dorset has plenty of sea fishing plus a good selection of coarse and game stillwater and river fishing.
Dorset has fishing and fossils!
More than half of Dorset is designated an area of outstanding natural beauty, so it's not surprising that there are some delightful spots for the stillwater or river angler to go fishing in the county. Having a coastline on the English Channel there are also plenty of opportunities for sea fishing. Indeed, three quarters of its coastline forms the famous Jurassic Coast which is classed as a World Heritage Site. It seems that whether you like fishing or fossils, there's something there for you!
Dorsets beaches offer excellent sea fishing
With tourism one of its major, if not the major industry in the county, Dorset is popular with visitors from both home and abroad and its main beaches are not only popular with holidaymakers but also offer some excellent sea fishing with Chesil Cove, Swanage, Sandbanks at Poole, Chesil Beach, Mupe, Worbarrow Bay and Studland all worth a visit. It is said that the fishing off Weymouth and Portland offers some of the best shore fishing in the country whilst fishing can be fun off some of the piers including those at Swanage, Weymouth and Bournemouth.
Many harbours offer sea fishing trips
Sea fishing trips are also available from many of the seaside harbours including Lyme Regis, West Bay, Swanage and Weymouth.
Coarse fishing holidays in Dorset
Not surprisingly being in a popular holiday county there are also a good selection of coarse fisheries which offer angling holiday accommodation and camping with venues being found in many of the major centres including Fordingbridge, Gillingham, Bridport, Sturminster Newton, Beaminster, Blandford Forum, Dorchester and Christchurch.
In addition, there is also a good selection of commercial coarse fisheries which offer day ticket angling for everything from specimen carp fishing to pleasure angling. Add into the mix a good selection of angling clubs in the country and there's plenty of choice for residents and visitors alike with the Dorchester and District AS offering a wide selection of still water and river angling, the Gillingham and District Angling Association, the Wimborne and District AC having more than 20 venues for coarse and trout angling, and the Christchurch AC having some excellent coarse and game venues as well.
There's plenty of choice for trout fishing in Dorset
With several rivers running through Dorset and some beautiful Stillwater fisheries there's plenty of opportunities for trout fishing including on the River Frome, the Tarrant, the Allen and the River Piddle which is also known as the Trent or North River, as well as at more commercial trout fisheries in Dorchester, Fordingbridge, Lyme Regis and Sutton Bingham. There are also several fly fishing clubs including the Gillingham and District Angling Association, the Wimborne and District AC, the Christchurch AC and the Dorchester and District Angling Society.
Fishing tackle shops in Dorset
With such a vibrant angling community in Dorset it's not surprising the county has fishing tackle shops in most the the major centres including Christchurch, Weymouth, Bournemouth, Bridport, Dorchester, Poole, Ringwood, Wareham, Lyme Regis and Swanage with those in the coastal towns being particularly well stocked with sea fishing tackle.
Search by Region or County
Find new places to go fishing in your local area or county by choosing your destination below