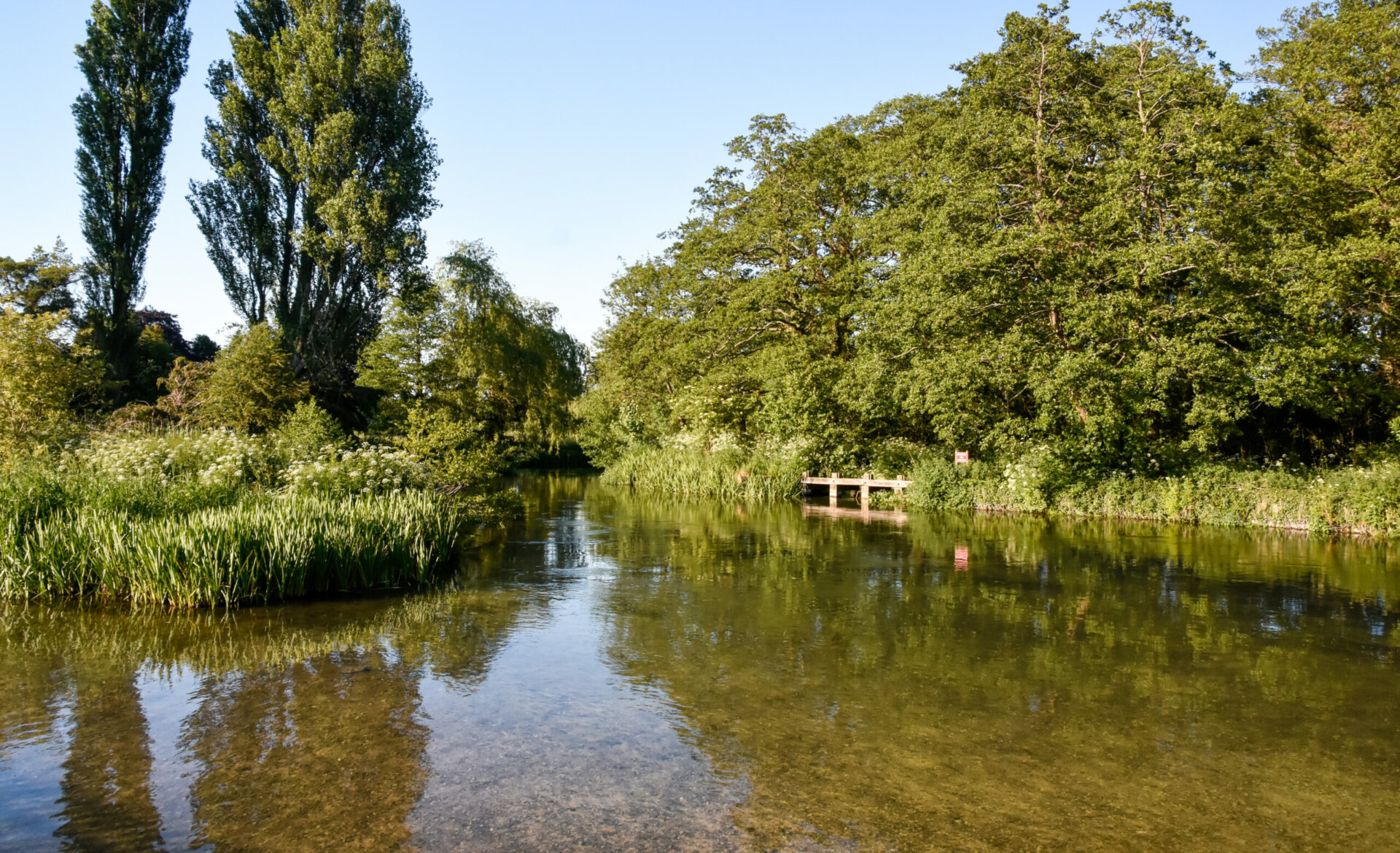 Fishing in Rutland
Despite its size, the county of Rutland still offers a great range of stillwater and river fishing opportunities for visiting anglers.
At just 18 miles long and 17 miles wide and with only Oakham and Uppingham as its two major towns, Rutland may be England's smallest county but it is home to its biggest man-made body of water in the country – the mighty Rutland Water which was formerly known as Empingham Reservoir.
The rivers of Rutland
Despite its small size, Rutland is home to four rivers. The River Chater, a tributary of the River Welland, is a coarse fish water with roach, dace and chub its main species. The Eye Brook forms part of Rutland's boundary with Leicestershire and was dammed to form Eyebrook Reservoir which straddles the border between the two counties. The River Gwash, which feeds into Rutland Water, supports a variety of fish species including grayling and trout whilst there are heads of dace and chub in its lower length below Newstead bridge in Stamford. The remaining river is the Welland which flows through the county and into The Wash and has a good head of coarse fish.
Rutland – a small county with a big reservoir
Without doubt the most famous fishery in Rutland is Rutland Water. Construction started in 1971and was completed in 1975 with the filling of the reservoir taking a further four years. Slightly downstream of the outfall the overflow from the reservoir joins the River Welland.
Rutland can produce spectacular results
Being one of the largest trout lakes in the UK it is not surprising that it is often one of the best, especially in spring and autumn. Depending on the weather conditions and time of year, fly fishing on Rutland Water can produce spectacular results and the reservoir is famous for producing large brown trout. Anglian Water has a fishing lodge on the south east end of the reservoir where anglers can find out everything they need for fishing this impressive fishery.
Rutland offers fly fishing tuition
In addition, for anglers not familiar with fly fishing but fancy trying their hand at this aspect of the sport there are several outlets which offer tuition. Guide Rutland Fly Fishing runs 'Learn to Fly Fish' courses throughout the year which are aimed at novice anglers and cover casting, fishing techniques, equipment, fly choice and all the basic skills to get you started. Another is Rutland Fly Fishing Adventures which offers half-day and full-day courses and provides all the tackle you need.
Eyebrook is the other major trout reservoir in Rutland
The other major fishery in Rutland is the 400-acre Eyebrook Reservoir which offers fly fishing for rainbows to 12lbs, resident brown trout to 17lbs and fly fishing for pike to 38lbs and perch to more than 3lbs. Fishing is allowed from the bank and the reservoir's fleet of 26 boats, two wheelyboats and from float tubes.
Smaller coarse fisheries in Rutland
Located at the heart of Oakham, Stretton Lakes is a day ticket fishery with holiday lodges and fishing from dawn till dusk on six coarse lakes stocked with carp, roach, rudd, tench and bream.
Angling clubs in Rutland
The Oakham Angling Society offers fishing on the Oakham Canal.
Search by Region or County
Find new places to go fishing in your local area or county by choosing your destination below