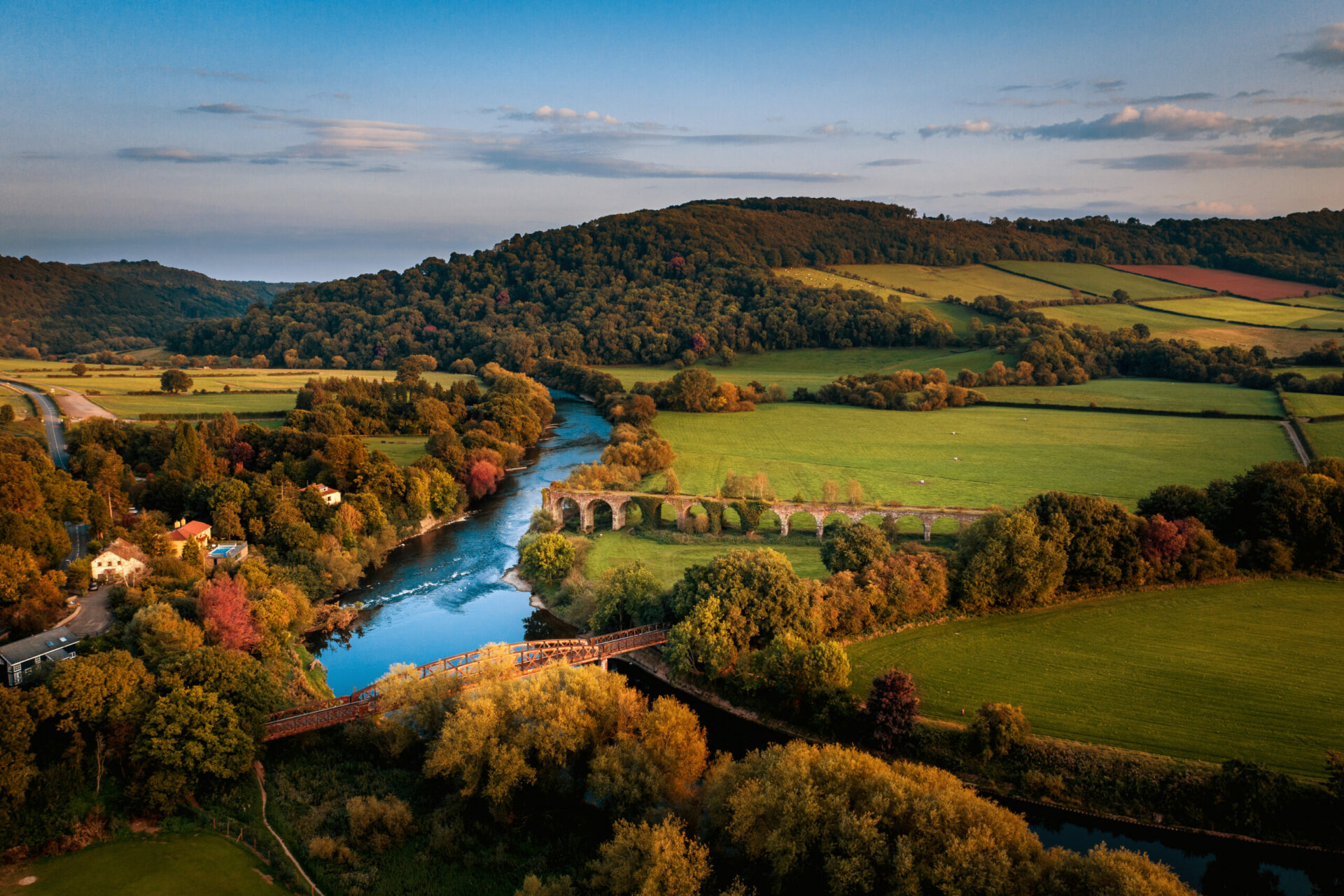 Fishing venues in Herefordshire
Herefordshire offers some of the most beautiful fishing in the UK on the rivers Wye and Teme, as well as some lovely independent coarse and game fishing venues
Herefordshire – home of the stunning Wye and Teme
Herefordshire – a county of hills and valleys, apple orchards and hop fields on the border with Wales. Famous for the stunning River Wye and the deep cut Teme, both of which offer fishing for everything from salmon and trout to barbel, pike and silver fish, it is also home to a mass of lakes and pools many of which are only a few feet deep.
Coarse and trout anglers well catered for
Coarse and trout anglers are both well catered for in Herefordshire. The River Wye attracts anglers from throughout the country and offers fishing through membership of clubs including the Hereford and District Angling Association, the Ross on Wye Angling Club and the Monmouth Angling Society as well as a number of smaller clubs.
Tickets to many stretches of the Wye and its delightful smaller tributaries like the Lugg, Monnow, Irfon, Ithon and Arrow which hold good heads of trout and coarse fish are also available through 'The Fishing Passport', an online booking system run on a flexible not-for-profit basis by the Wye and Usk Foundation. Fishing on the River Teme is also available with Birmingham Anglers' Association controlling several stretches.
Larger day ticket commercials
Letton Court boasts a one-and-a-half mile stretch of the River Wye and an oxbow lake which was once part of the main river which holds large carp, Trippenkennett has a general coarse fish pool and a slightly smaller carp pool with fish to 20lbs.
Biddlestone Pool has carp to 30lbs with a large head of double figure fish as well as bream to over 8lbs, whilst Docklow Pools between Bromyard and Leominster offers day tickets and holiday accommodation with a mix of fishing on nine lakes in delightful countryside. At Little Tarrington the Millpond offers day tickets and also has camping and caravanning facilities whilst the four lake  Red Hill Fishery at Monmouth has carp to 25lbs.
Smaller venues
There are also many smaller venues which offer day ticket coarse fishing including Andy's Lake, a five acre irrigation lake at Orcop which also has an attractive holiday cottage to let for angling holidays; Canon Bridge Fishery at Madley; the delightful two lake Evesbatch Fishery at Evesbatch; and the pretty Pridewood Hops near Ledbury. The Bulmers Angling Club in Hereford also has fishing at Allensmore Pool as well as stretches of the rivers Lugg and Wye. Rosefern Pool, just outside Bromyard is also worth a visit and is ideal for anglers of all ages and experience.
Lake fishing for trout
For the stillwater trout angler there are a few delightful venues including the Kingfisher Trout Lake outside Bromyard and the four pool Bigwell Fly Fishery at Redbrook near Monmouth.
Fishing holidays in Herefordshire
If you're looking for an angling holiday in Herefordshire check out Countryside Cabins at Moreton Jeffries between Bromyard and Hereford which offers five carp and coarse fishing lakes for the exclusive use of anglers who stay in one of six relaxing lakeside log cabins on a 650-acre working farm.
Fishing tackle shops in Herefordshire
In addition to some of the individual fisheries having their own on-site fishing tackle shops there are several outlets in Herefordshire including Woody's Angling Centre, Sue's Angling and Fishtastic in Hereford and Wye Angling in Ross on Wye.
Search by Region or County
Find new places to go fishing in your local area or county by choosing your destination below