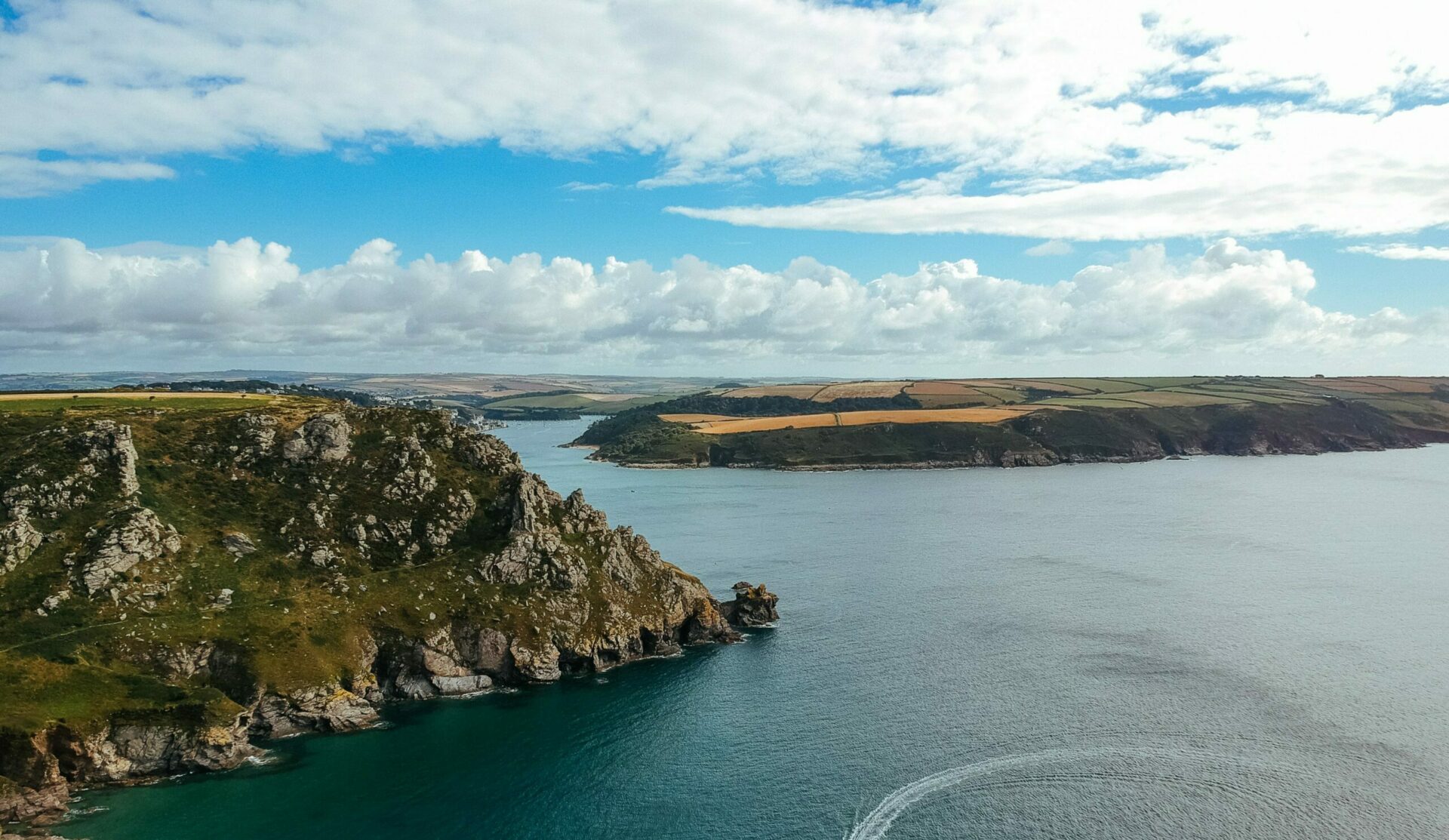 Fishing venues in Devon
Devon's extensive coastlines are fantastic for sea fishing, whilst a number of rivers and lakes provide great coarse and fly fishing.
Devon is a popular holiday destination
Along with its neighbour Cornwall, Devon is renowned as a popular holiday destination with miles of beaches, vast expanses of moorlands and delightful quaint villages and seaside harbours. Like its neighbour it's also famous for its cream teas!
Sea Fishing in Devon
Whatever your favourite style of fishing, Devon has a variety to suit every angler. For sea fishing there's boat and shoreline fishing whilst towns such as Brixham, Exmouth and Appledore offer sea fishing trips for local species from sharks, dogfish and bass to cod, mackerel and pollock.
Lakes and rivers abound
In addition to the Exe and Tamar, there are plenty of smaller rivers where anglers can flick a fly whilst the coarse angler can enjoy spending time on any of the dozens of lakes and reservoirs which are stocked with carp, rudd, tench and ghosties.
Coarse and fly fisheries in Devon
There are also a good number of commercial coarse and fly fisheries to tempt stillwater anglers, several of which offer angling holidays, shorter term angling accommodation and camping facilities for individual anglers, groups and families looking to combine a Devon holiday with a spot of fishing.
Sea fishing from Devon's north and south coasts
Sea fishing is available on both of Devon's north and south coasts. In the north, boats regularly leave from popular resorts of Ilfracombe and Appledore whilst Combe Martin is the base for the Combe Martin Sea Angling Club. In the south trips can be organised from many harbours including Plymouth, Salcombe, Torquay, Brixham and Dartmouth.
Rivers and lakes for trout anglers
With a host of rivers and stillwater lakes there's also plenty to attract the trout angler in Devon with several venues also offering fly fishing instruction for anglers of all ages and abilities. Venues are dotted throughout the county so there's plenty of choice. In addition to day and season ticket trout fishing there are also several trout fishing clubs anglers can join.
Specimen carp and pleasure fishing in Devon
The same goes for coarse anglers with a host of venues throughout the country which offer everything from fishing for specimen carp to over 40lbs to pleasure fishing for those looking to pass a quiet and relaxing day or few hours by the waterside. Because Devon is a popular holiday destination, its not surprising that several offer angling holidays.
There's a host of holiday destinations which give anglers the opportunity to combine a family holiday or break with friends with a spot of good fishing. These range from Yeo Farm Fishing and Holidays which offers farmhouse accommodation or alfresco riverside camping to the luxurious and charming Malston Mill Farm and Holiday Cottages.
Not surprisingly there are plenty of fishing tackle shops in Devon
There are also plenty of tackle shops in the county with some of the venues having their own on-site shops whilst many of the coastal towns and cities of Exeter, Plymouth, Brixham, Torquay, Newton Abbot and Teignmouth in the south and Bude, Bideford, Barnstaple, Woolacombe, Braunton, Westward Ho! and Ilfracombe are home to tackle shops catering for all forms of angling.
Search by Region or County
Find new places to go fishing in your local area or county by choosing your destination below