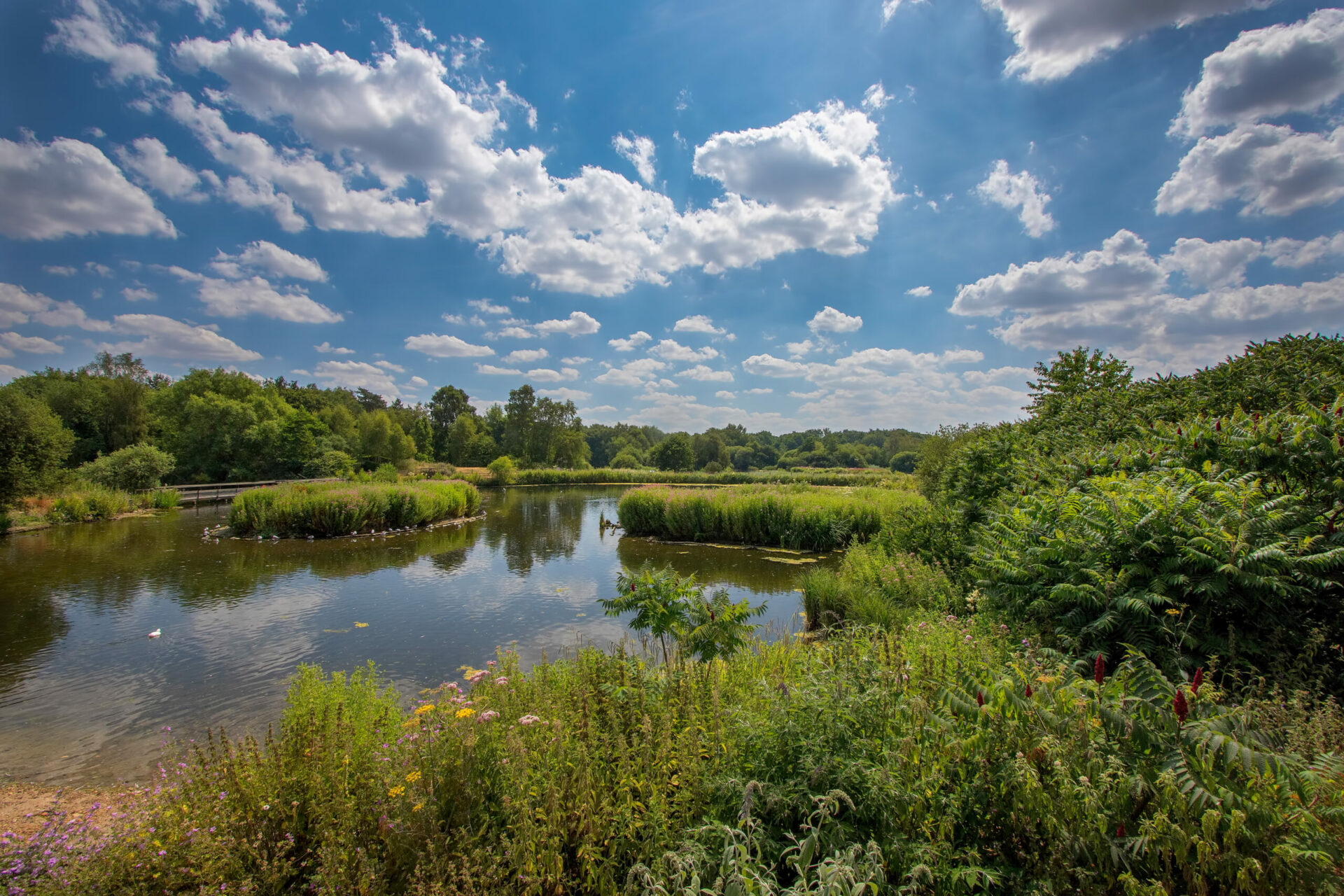 Fishing in the West Midlands
Covering an area from Birmingham across to Coventry, Staffordshire down to Warwickshire, the West Midlands offers a wealth of river, canal and coarse fishing at venues.
Birmingham has more canals than Venice
Given the industrial heritage of the Midlands it is not surprising that the county has plenty of canals. Indeed, with more than 35 miles of canals, Birmingham has more canals than Venice. Whilst many of these were once heavily polluted by local industry, they have been cleaned up to such an extent that anglers can now even catch fish in the centre of Birmingham.
Amongst the network are the Grand Union Canal, the Birmingham Canal, the Birmingham and Fazeley Canal, the Dudley Canal, the Stourbridge Canal, the Tame Valley Canal, the Worcester and Birmingham Canal, the Walsall Canal and the Wyrely and Essington Canal.
There are numerous rivers in the West Midlands
There are numerous rivers which offer fishing that pass through the county, including the River Tame, once heavily polluted but now sufficiently clean enough to support a growing fish population despite being the most heavily built up river basin in the United Kingdom.
The River Tame is fed by the River Rea and the River Anker which now holds some large chub and pike as well as a growing population of barbel. Another tributary is the River Blythe between Birmingham and Coventry which supports a good head of coarse fish and some trout. To the west of the county is the River Stour which is a major tributary of the River Severn.
Coarse fisheries in the West Midlands
There are scores of coarse fisheries in the West Midlands ranging from multi-lake out-and-out commercial complexes to smaller farm-run pools. Whilst they are too numerous to mention, here are a few.
Undoubtedly the largest fishery in the area is to be found at Kingsbury Water Park which is run by Warwickshire County Council and offers 12 landscaped lakes in a scenic country park setting. It offers everything from mixed coarse fishing and match fishing through to specimen carp angling. It is available on either day ticket or through annual membership.
Another local authority run and nationally renowned venue is Coombe Abbey Park Lake to the north of Coventry which is run by Warwickshire County Council. Offering estate lake fishing at a low price, Coombe has a reputation for big zander and pike as well as specimen sized carp, tench, crucians and monster bream.
To the south of Solihull is Earlswood Lakes, another nationally renowned venue. Comprising three large reservoirs which are popular with match and pleasure anglers, it is operated by the Canal and River Trust as feeder reservoirs for the Stratford-upon-Avon Canal. As a result water levels can change dramatically with the seasons as water is drawn off when required to maintain levels in the canal. Earlswood is renowned for its big match and pleasure weights of carp and silver fish.
Another CRT operated venue is Blythe Waters Fishery to the east of Solihull. Comprising five attractive lakes and a cafe, there are facilities for five touring caravans for Caravan Club members. With good facilities for disabled anglers the lakes offer quality fishing for decent sized carp, bream, tench and roach in an attractive setting.
Other popular fisheries
In the area to the east of Solihull are three successful coarse fisheries. Lavender Hall Fishery at Balsall Common has been a popular venue since it opened in 1998 with five lakes, a cafe and tackle shop. In addition to a specimen lake with fish to 31lbs it has an intermediate pleasure/carp lake with fish to 20lbs and three match pools.
Nearby is Barston Lakes, part of the West Midlands Golf Club at Barston. Its 125-peg main Barston Lake holds carp to 37lb whilst the other four smaller waters hold a mix of fish. The stretch of the River Blythe which runs along the edge of the fishery is also worth a try.
About two miles from Barston Lake is Packington Fisheries. To be found just outside the village of Meriden between Birmingham and Coventry, Packington has to be one of the most successful and varied commercial coarse fisheries in the Midlands offering a mix of fishing on eight main lakes, four smaller pools and a one mile stretch of the River Blythe. A popular match venue, it's fishing lodge is manned during daylight hours.
Over in Coventry, one of the major commercial venues is Meadowlands Fishery which recently introduced night fishing. A well established two lake carp and silvers fishery, it is rapidly establishing itself as a serious runs water as well as being a very productive pleasure and match venue where the match record currently stands at over 600lbs.
Near to Meadowlands is Ryton Pools Country Park which has fishing for carp to 30lbs as well as good sized tench and double figure pike. The water is available on a Leamington Spa AA ticket which also provides angling on a host of other locally renowned lakes, stretches of rivers and stretches of the Grand Union Canal.
Two popular fisheries at Halesowen are Day House Farm and Campsite which has two lakes with carp to 30lbs and Hunnington Fishery with five lakes. Further north at Wolverhampton is Leighton Pools with two lakes and carp to 30lbs whilst Wassell Grove Fishery at Hagley has three lakes and carp to 30lbs.
Fishing tackle shops in the Midlands
Being a heavily populated area where fishing is a popular hobby, you don't have to travel far in the Midlands to find a fishing tackle shop with outlets in all the major conurbations including Birmingham, Wolverhampton, Walsall, Coventry, Sutton Coldfield, Solihull, Stourbridge, Oldbury, Willenhall, Tipton, Brierley Hill, Dudley, Halesowen, Wednesbury and Bilston.
Search by Region or County
Find new places to go fishing in your local area or county by choosing your destination below