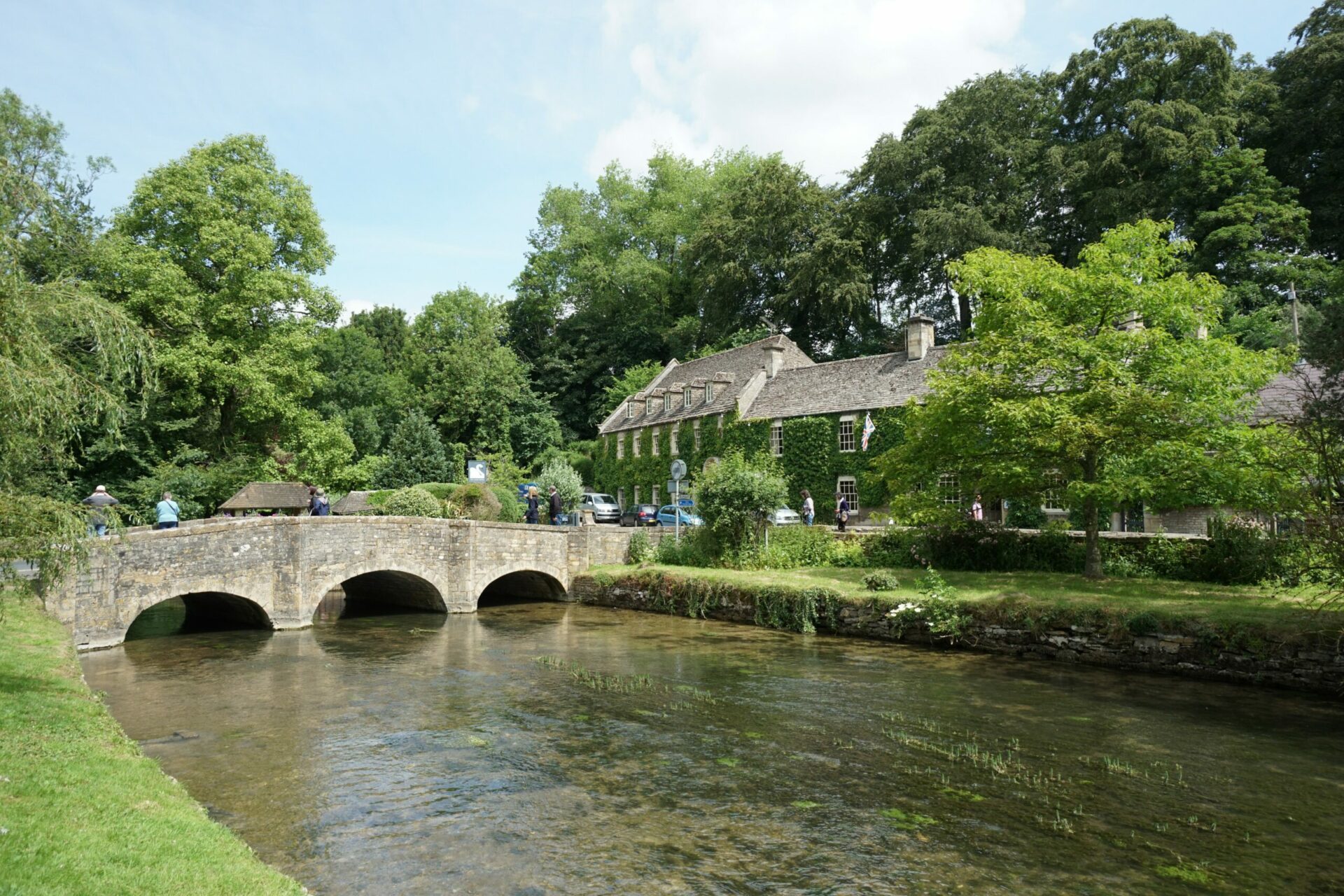 Where to go fishing in Gloucestershire
Famous for the Cotswolds, Gloucestershire has fishing on a number of rivers as well as many commercial coarse and trout fisheries.
Gloucestershire offers a variety of fishing
Comprising part of the Cotswold Hills, the flat and fertile valley of the River Severn and the Forest of Dean, Gloucestershire offers a variety of opportunities for fishing with the exception of sea fishing.
The Cotswolds – excellent angling and beautiful villages
Renowned for its honey-coloured stone villages, the Cotswolds contains many lakes and rivers, some of which provide magnificent coarse and trout fishing for anglers. Indeed, some Cotswold rivers have been compared to the rich chalk streams of Hampshire.
The mighty River Severn
The biggest river in Gloucestershire is the River Severn which is large and wide by the time it flows through the county. Smaller rivers include the Boyd; the Bybrook; The Cam which flows into the Gloucester and Sharpness Canal; the Chelt from which Cheltenham gets its name; the Coln which joins the River Thames near Lechlade; the Churn, another Thames tributary; the Evenlode, Leadon and the Tetbury Avon.
Some good coarse fishing is in the Cotswold Water Park
Some of the best fishing in the Cotswolds can be found in the Cotswold Water Park, a series of more than 140 lakes which were created by gravel extraction and filled with water in the early 1970s. Of these the nationally renowned Horseshoe Lake is a 62-acre former gravel pit run by the British Carp Society and renowned for the quality of its specimen of carp, tench and bream as well as good sized roach and pike.
The Cotswold Water Park Trust also offers a number of its lakes for angling in association with Ashton Keynes Angling Club. Some of these lakes have been fished for decades and are some of the most iconic destinations in the Cotswold Water Park. Day tickets and club membership facilities are available from fisheries and tackle shops.
Gloucestershire has plenty of day ticket specimen lakes –
In addition there are a host of privately run individual specimen carp and general coarse lakes which are available on both membership and day ticket basis for anglers. Of these probably among the best known are Whelford Pools, a 15 acre specimen carp fishery which offers accommodation; Elton Carp and Catfish Lakes near Newnham on Severn which has two purpose-built carp and catfish waters and offers day, night and longer stay sessions; Harescombe Fishery with three coarse and one match lake all holding carp, tench, bream, perch and roach; and Lydney Lake near Lyndey bypass an old boating lake controlled by Lydney and District Angling Club containing a good head of carp to 40lb and silver fish.
Combining an attractive country inn and separate accommodation with specimen carp fishing is Watersmeet Angling Centre in Hartpury which has two lakes, one of which has carp to 30lbs. The smaller lake has a mix of silver fish including tench.
Many smaller fisheries
Other smaller fisheries include the Stone End Farm at Corse which has two pretty pools and a campsite; the nearby three lake Staunton Court Fishery and Hillview Lakes near Tewkesbury which has two main lakes, four short canals, a clubhouse and holiday accommodation;
There's something for the trout angler
Lechlade and Bushyleaze Trout Fisheries, Witcombe Waters comprises three spring-fed reservoirs from four to 15 acres in size stocked with Rainbow trout with fish reportedly averaging 2.5lbs. The fishery record is 14lb 8oz; the three lake Woolaston Trout Fishery in Lydney offering fishing for rainbow and blue trout on day ticket; and Broadstone Park Fishery at Coleford which again has three lakes and fishing on day ticket for rainbow and blue trout.
Angling clubs in Gloucestershire
Many angling clubs in Gloucestershire have private lakes and pools or rent sections of canals and rivers. These are just a few. Founded in 1914 the Gloucester Angling Club was established to cater for coarse and game anglers and holds the rights to over five miles of fishing on the River Leadon, a small tributary of the Severn. Ashton Keynes Angling Club offers a range of fishing in the Cotswold Water Park. Their largest lake, Lake 32, has good heads of bream, the 'Thamesmead A' lake has carp to over 30lbs as well as good heads of tench, bream and pike fishing.
South Cerney Angling Club's main waters and clubhouse are located in the heart of the Cotswold Water Park in and around the village of South Cerney four miles south of Cirencester and 10 miles north of Swindon. It welcomes visitors to both its waters and clubhouse.
Tackle shops
Catering for both local residents and visiting anglers, Gloucestershire has tackle shops in its main towns and cities including Gloucester, Tewkesbury, Cirencester, Cheltenham, Stonehouse, Staunton and Dursley. In addition, many of the privately run commercial coarse fisheries also have their own on-site tackle shops.
Search by Region or County
Find new places to go fishing in your local area or county by choosing your destination below