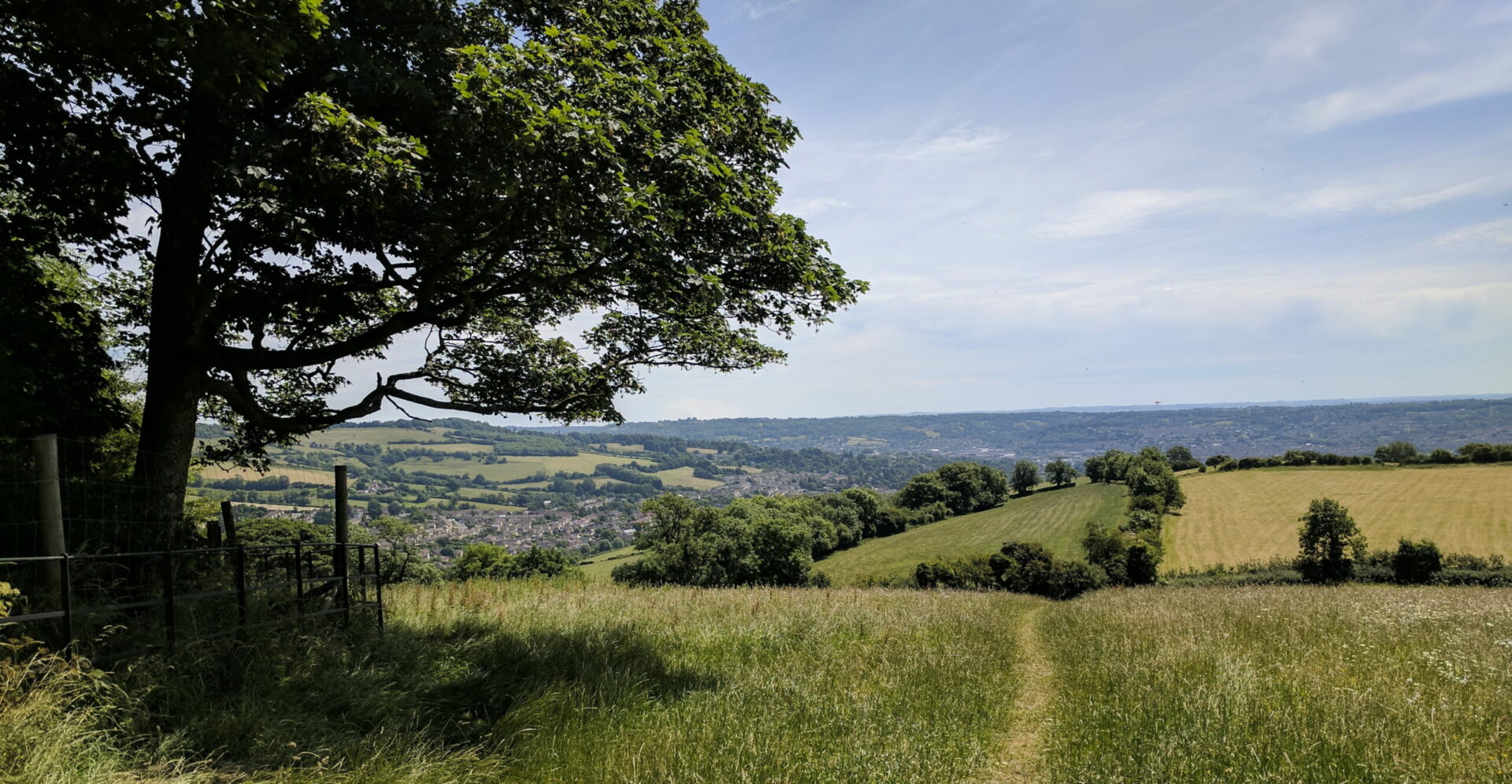 Fishing in Somerset
Somerset features a number of rivers including the Axe, Brue, Chew and Avon as well as a host of stillwater venues for coarse and game anglers.
Famous for the Somerset Levels, which in recent years attracted national publicity when they were severely flooded, Glastonbury Tor, the Glastonbury Music Festival, the Avon Gorge and the cities of Bath and Wells, Somerset offers the angler sea fishing along its northern coastline on the Severn Estuary and the Bristol Channel, as well as river fishing for trout and coarse fish in its rivers, lakes, reservoirs, canals and commercial fisheries. In addition to the River Avon, Somerset's rivers include the Axe, Brue, Chew, Cary, Parrett, Sheppey, Tone and Yeo.
Fishing on the River Avon is as good as ever
Fishing on the River Avon is as good as ever. Claverton has numerous big barbel with plenty of doubles as well as for good sized chub and pike. Fishing on the Newbridge to Kelston stretch is reported to have been very good in recent years with catches of large bream and roach being reported.
Angling Clubs hold the keys to many of Somerset's fisheries
Angling Clubs hold the keys to unlocking many of Somerset's fisheries. The Taunton Angling Association boasts six miles of the Bridgwater and Taunton Canal which has been known to produce large nets of bream and some specimen carp and pike whilst the Frome Angling Association offers day and annual tickets for coarse fishing on the River Frome where the club has 12 miles of fishing.
Bridgewater AA has a portfolio of fisheries, established in 1905, The Bridgewater Angling Association has a good portfolio of fisheries including former clay pits, a five mile stretch of the Huntspill River, a decent stretch of the Kings Sedgemoor Drain, South Drain from Edington to just above Ashcott Station, North Drain from the junction the River Brue upstream to Wedmore, two sections of the River Brue and sections of the rivers Parret and Isle.
Other angling clubs in Somerset
The Ilminster Angling Association has fishing on a number of venues including fishing on the rivers Parrat, Brue, Isle and on sections of the Drains. The Chard and District Angling Club in conjunction with South Somerset District Council controls the Perry Street Pond, Chard Reservoir and the River Isle. Perry Street Pond near Chard is a former mill pond with an abundance of features to fish to during summer and stocked with carp 20lbs whilst Chard Reservoir is 48 acres of open water which is popular with match and carp anglers holding carp to 33lbs, as well as bream, tench and roach. The club also holds the rights to fish a quarter of a mile stretch of the River Isle which holds good stocks of chub, roach, rudd and grayling.
Bristol Water Company offers reservoir angling
Perhaps one of the most famous of all of the UK's reservoir trout fisheries is Blagdon, regarded as the home of stillwater trout fly fishing it has catch records going back to the early 1900's. Sitting at the foot of the Mendip Hills in an Area of Outstanding Natural Beauty, Blagdon Lake covers 440 acres and is classified as a Site of Special Scientific Interest by Natural England.
The company's Litton Reservoir, near the village of Litton, has two reservoirs which offer trout fishing. Lower Litton is a shallow, tree lined eight-acre lake whilst Upper Litton is 11 acres in size and much deeper than its sister lake. For the coarse angler, Bristol Water company's Cheddar Reservoir holds some really big fish with tench averaging 6lbs and reports of fish to double figures as well as 30lbs pike, 2lb-plus perch and shoals of quality roach.
Clatworthy Reservoir
To be found on the edge of Exmoor National Park, Wessex Water's 130-acre Clatworthy Reservoir collects the headwaters of the River Tone and provides fishing for rainbow and brown trout from the banks or boat with anglers being able to hire both rowing or their own electric motor boats.
Commercial coarse fisheries in Somerset
There are many commercial coarse fisheries in Somerset too numerous to list here but some are nationally renowned including Viaduct Fishery, a family run business in Somerton with six well stocked lakes and lakeside holiday lodges in the Cary Valley. Cider Farm Lakes has 5 lakes, two of which are designed for match fishing and Summerhayes Fishery has 5 lakes and holiday lodges on a stunning 24 acre site. For anglers wishing to target carp and bream, The Sedges Fishery near Bridgewater has 3 coarse fishing lakes.
Trinity Waters is a family run fishery with five lakes which were dug in the early1900s for the manufacture of bricks. Whilst most of the clay pits in the area have now been filled in, Trinity Waters' lakes are some of the few that remain to this day. Set in the heart of the Somerset Levels, Avalon Fisheries is a well-established fishery with three lakes. Although one lake is reserved for members of a syndicate the other two are available on day ticket. One holds a large head of double-figure carp with fish over 30lbs whilst the other is pleasure and match lake with 48pegs which in summer regularly produces 100lb-plus bags of mixed fish.
Fishing tackle shops in Somerset
There are many fishing tackle shops in Somerset with most of the major towns having at least one outlet. These include Bridgwater, Brean, Congresbury, Bristol, Weston-super-Mare, Taunton, Frome, Bath, Dulverton, Burnham-on-Sea, Glastonbury, Wells, Wellington, Minehead and Yeovil.
Search by Region or County
Find new places to go fishing in your local area or county by choosing your destination below