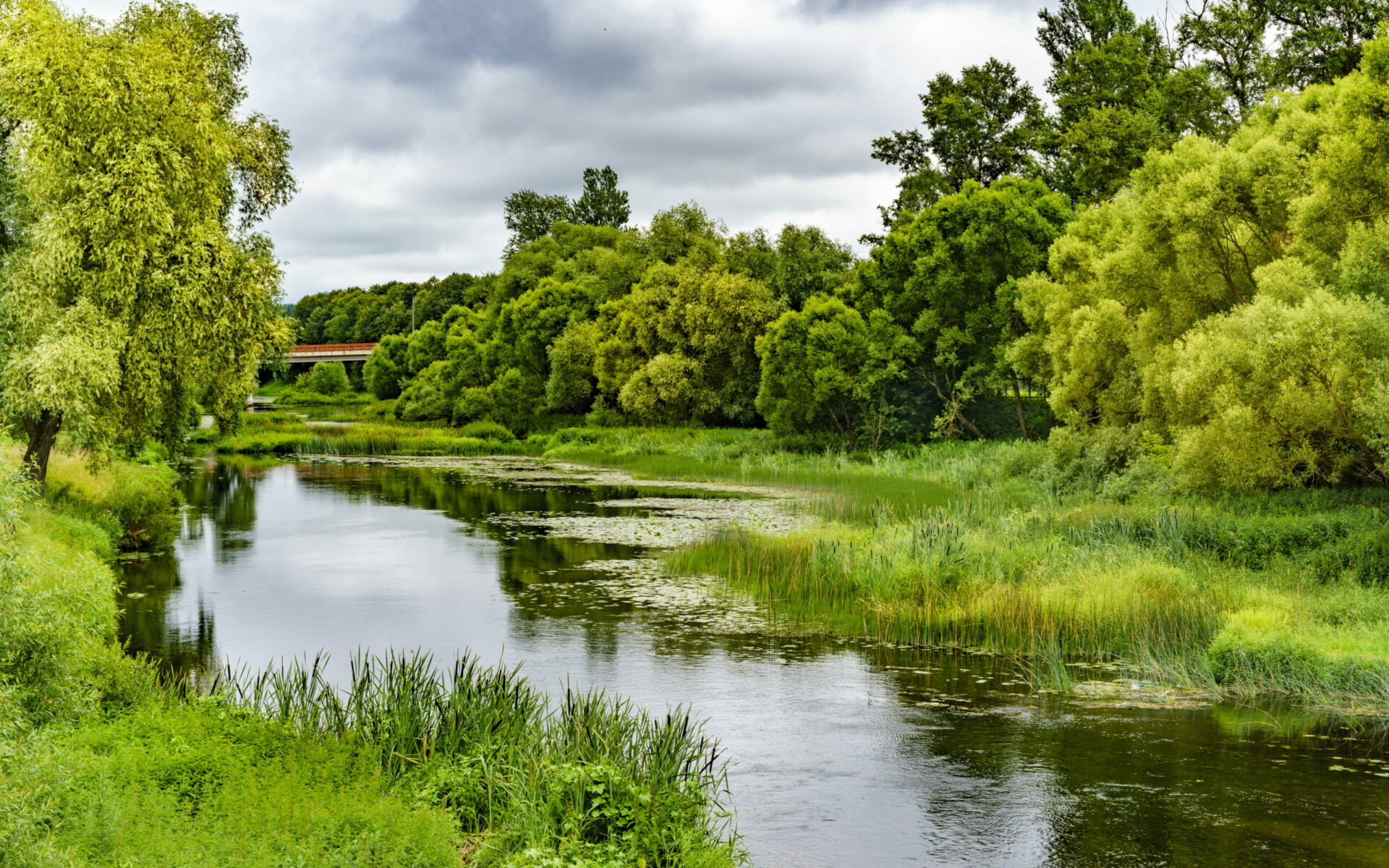 Where to go fishing in Shropshire
With its many rivers and lakes, Shropshire is ideal for anglers looking to catch coarse and game fish including salmon, trout,  grayling and barbel.
Shropshire is a county of rivers
Shropshire is a county of rivers. Flowing out of Wales, the River Severn cuts through the county town of Shrewsbury and onto the Ironbridge Gorge before heading south to Bridgnorth whilst its major tributary the River Teme, a nationally renowned barbel river which also has runs of salmon, is so significant that its whole length is designated a Site of Special Scientific Interest by English Nature.
Passport to river fishing
The Severn has a vast array of tributary fishing including small upland streams and the more leisurely rivers of Shropshire. In addition to salmon and barbel, the River Teme is also a famous trout and grayling river in its upper reaches, as are its own tributary rivers including the Onny, Rea and Clun.
Further north, upper catchment streams such as the Cain, Vyrnwy, Banwy and Mule all provide small steam wild trout fishing. A good way to start fishing this area is to use the Fishing Passport Scheme which is run by the Wye and Usk Foundation. Other notable fishing rivers which offer trout and general coarse fishing include the River Tern, Cound Brook, River Kemp, the River Meese, and the River Worfe.
There are plenty of angling clubs in Shropshire
There are plenty of angling clubs in Shropshire with more than a dozen affiliated to the Shropshire Anglers Federation which has river and pool fishing throughout the county while the Upper Tanat Fishing Club provides river and still-water fly-fishing for trout and grayling on a variety of venues in the Welsh Marches including North Shropshire. Members have access to fishing on approximately seven miles of single and double-bank fishing on the River Tanat. The Hodnet Angling Club offers fishing on the River Tern, four pools and a stretch of the Shropshire Canal.
The Salopian Fly Fishers have two pools at Bridgnorth, two at Brineton, as well as stretches of the River Worfe and the Clun. The Shrewsbury Anglers Club has access to sections of the River Severn in Shrewsbury and reaches of the upper and middle Severn in Shropshire. The Telford Angling Association runs numerous coarse fishing lakes, canal and river stretches in and around Telford. It is one of the largest Angling Associations in the West Midlands with both members and non-members who fish by purchasing day tickets on the bank.
Stillwater trout fisheries in Shropshire
Delbury Hall Trout Fishery near Craven Arms has two well maintained pools which are stocked with large, hard fighting rainbow and brown trout. Jay Farm Trout Fishery near Bucknell is a small family run farm with a one and a half acre spring fed pool stocked with rainbows to 5lbs and a few wild brown trout. Onny Vale fishery near Minsterley amongst the rolling hills of Shropshire and Powys border offers five spring fed pools, three of which are for fly fishing the other two being a specimen carp pool and a coarse pleasure pool.
The Ellerdine Lakes Trout Fisheries near Telford has four lakes which offer trout fishing for rainbows to 20lbs which are all charged at one set price, giving anglers the flexibility to move around and spend time on any of the four. The venue also has coarse fishing.
Coarse fishing in abundance
In addition to river fishing there is stillwater coarse fishing in abundance in Shropshire. Venues range from multi-lake fisheries to smaller farm pools with their unique charms. Near Gatten Fishery at Ratlinghope, Shrewsbury has five lakes stocked with carp to 30lbs.
Another Shrewsbury fishery is Merrington Carp Fishery, a purpose-built nine acre carp fishery with features in every swim and some blue British carp which top the 40lbs mark. By contrast Blakemere just over a mile from Whitchurch is a natural eight acre mere offering specimen carp fishing. Another venue near Whitchurch is Chequered Lake, a two acre fishery stocked with carp to 30lbs as well as a selection of silver fish.
Spring Lea Fishery at Lea Cross, Shrewsbury also has five lakes and is stocked with carp to 20lbs plus silver fish whilst at Market Drayton, Colehurst Lakes has two lakes stocked with carp and silvers. Oaklands fishery at Church Stretton offers four pools including a specimen carp pool, a match pool, a trout pool and a general pleasure pool which is said to be ideal for younger anglers. Oaklands also has facilities for camping.
Melverley Farm Fishery on the outskirts of Telford is small venue with four pools and carp to just under 30lbs whilst Boldings Pools near Bridgnorth is a popular fishery with 12 lakes ranging in size from the 10 peg Acorn Pool to the 50 peg Sycamore Lake.
If you fancy a six day fishing holiday for up to four anglers in rural Shropshire, Field Aston Reservoir near Newport offers the opportunity to fish a three-acre private fishing lake with carp to 35lbs plus quality tench and silver fish. Although there is no accommodation on site there is a modern oak-framed lodge with modern toilets and shower facilities.
Fishing tackle dealers in Shropshire
There are several fishing tackle shops in both Shrewsbury and Telford with outlets in Ludlow, where there is also a large Orvis shop, Bridgnorth, Wellington, Newport and Whitchurch.
Search by Region or County
Find new places to go fishing in your local area or county by choosing your destination below