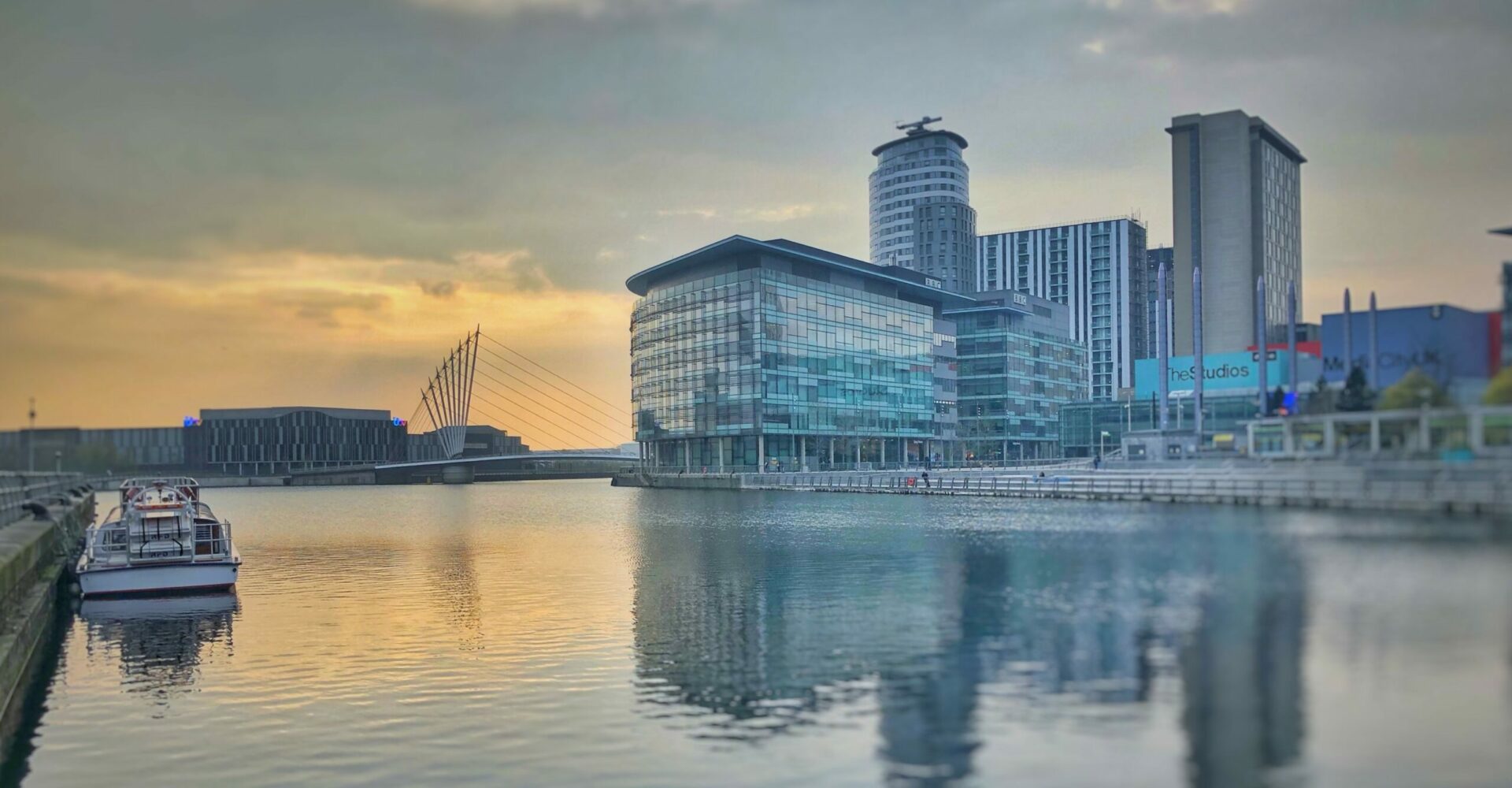 Fishing venues in Manchester
Home to a large number of angling clubs, Greater Manchester offers fishing on a varied network of canals, reservoirs and commercial coarse fisheries
The third largest region in England after Greater London and Birmingham, Greater Manchester is the second most populated area in the country covering the cities of Manchester and Salford and the towns of Bolton, Bury, Oldham, Rochdale, Stockport, Tameside, Trafford and Wigan.
Rivers are becoming cleaner
Although its major rivers like the Mersey, Irwell and Tame are not renowned for their fishing thanks to pollution from their industrial past they are becoming cleaner and making a comeback whilst smaller rivers including the Douglas, Irk and the Roch, from which Rochdale gets its name, offer possibilities. Indeed, the Salford Friendly Anglers' Society, which offers free membership, says that raising the profile and public awareness of the River Irwell and its tributaries as a leisure facility is one of its primary aims and has even created The Friendly Anglers Fund to help it restore venues where people can fish for free.
River Trout fishing
Today there's fishing for trout and coarse fish on some stretches of the River Irwell whilst The Oldham Fly Fishing Club offers fishing for brown trout in the River Tame. There's also coarse fishing available on the Douglas. Juvenile trout have even been found in the River Medlock following the completion of an award-winning scheme to restore a stretch of the river Medlock. Things are looking up for Greater Manchester's rivers.
Plenty of canal fishing
A feature of the industrial age which has had a positive bonus for anglers, however, is the large number of canals which criss-cross the region and the large number of mill lodges and reservoirs which offer good fishing for carp and silver fish. You know you are fishing 'Up North' when venues have great sounding names like Boggart Hole Clough, Horrock's Flash, Birkacre Big Lodge and Doffcocker Lodge.
Angling clubs in most major towns.
It is not surprising that the region's heritage has spawned a good number of angling clubs with most of the major towns having a club offering a variety of fishing on canals, lodges and reservoirs. Even smaller towns which are little more than suburbs of major centres like Wigan, Rochdale and Oldham have their own clubs which are run and maintained by loyal groups of anglers and which offer a year's fishing on several venues at very reasonable rates.
Claiming to be one of the cheapest angling clubs in the Manchester area is the Broughton AC which was founded in 1961 and has four well stocked and maintained waters. The Warrington-based South Manchester AC again has four waters whilst the Ramsbottom AA has nine venues including a stretch of the River Roche and the River Irwell. The Rochdale Walton AS was founded in 1858 and is one of the oldest clubs in the area with four waters. Littlemoss AC in Littlemoss, Manchester has several shallow ponds.
There's a good number of coarse fisheries in Manchester
The area also has a good number of commercial day ticket fisheries including the new Moss Farm Fisheries in Irlam where currently the two lakes are being supplemented with another four. One of the largest commercials in Greater Manchester is Bradshaw Hall Fisheries which boasts nine fully stocked lakes set in over 50 acres.
Boggart Hole Clough Fishing and Boating Lakes in Blackley offers day tickets from the cafe or on the bank and is suitable for disabled anglers whilst Belmont Valley Coarse Fishery comprises two lodges about two acres in size near Bromley Cross in Bolton. At Standish near Wigan, Worthington and Arley Reservoirs contain a variety of species and are available on day ticket.
Plenty of fishing tackle shops
Greater Manchester is also well serviced with fishing tackle shops in most of the major centres including in Manchester itself, Salford, Stockport, Prestwich, Swindon, Bolton, Farnworth, Bury, Wigan, Leigh, Droylsden, Eccles, Oldham, Middleton and many others.
Search by Region or County
Find new places to go fishing in your local area or county by choosing your destination below