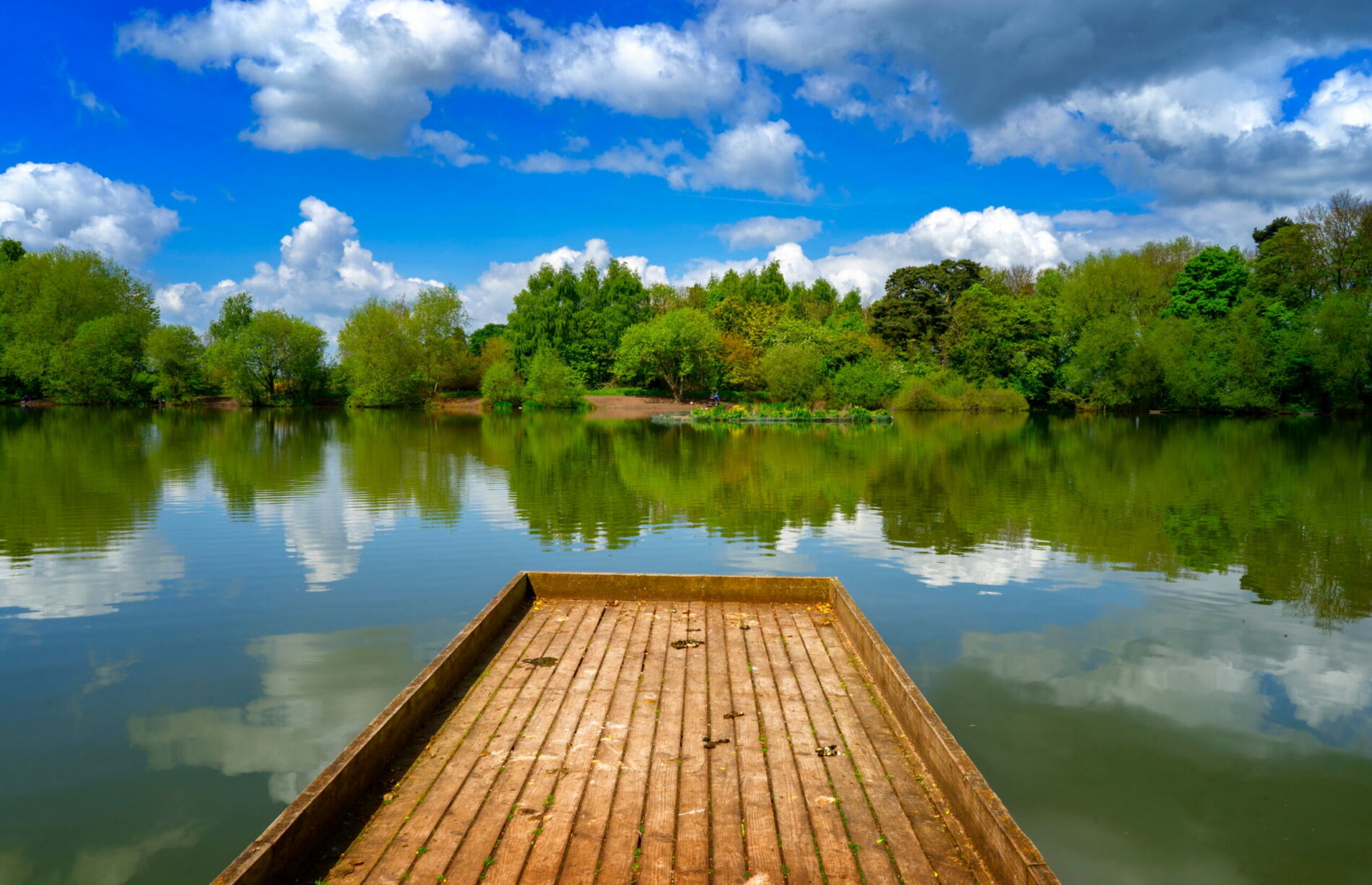 Where to go fishing in Sussex
With an abundance of river fishing as well as commercial coarse and stillwater trout fisheries, there's plenty for anglers to go at in Sussex.
Sussex is a county of variety and history. Home to Chichester Harbour, St Leonards Forest and the South Downs Way, it is also famous for the imposing Arundel Castle which was built in 1067, and is the seat of the Duke of Norfolk, the premier duke in English peerage. Other impressive buildings include Goodwood House, Petworth House and Chichester Cathedral. For those who feel the need for speed, West Sussex is also home to the famous Goodwood motor racing circuit.
The River Arun and Adur are the main fishing rivers in Sussex
The two main rivers in West Sussex are the River Arun and the River Adur. Once renowned for its large catches of big bream, the Arun is mostly private, although permits for a few stretches which are available on day ticket can be obtained from the tackle shop in Arundel. The tackle shop is also where details of fishing clubs which hold rights on the county's other main river, the Adur can also be obtained.
The Adur holds roach, perch, chub, bream and a few dace. It is also a popular pike venue. fishing and at the mouth of the river. The mouth of the Adur at Shoreham Estuary is tidal and offers an opportunity to fish for sea trout as well as bass and mullet. The Western Rother, a tributary of the Arun, offers fishing for barbel which it is said were introduced there from the River Severn several years ago. Sea trout and brown trout are also present,
Stillwater trout fishing in Sussex
With an abundance of clear spring water, Sussex has a good number of stillwater trout fisheries including Duncton Mill near Petworth which comprises four spring fed gin clear trout fishing lakes that are stocked with rainbow trout, brown trout and tiger trout from 2lbs upwards. The fishery has a fully equipped club house with complimentary refreshments and toilet facilities. Established in 1984 on the site of former watercress beds, Chalk Springs Fishery near Arundel was extended in 1986 with two further lakes. The four spring-fed lakes offer fishing for rainbow and brown trout. Cocking Springs at Cocking offers fishing for rainbow trout between 2lbs and 6lbs with complimentary tea, coffee, soft drinks and biscuits offered to anglers on arrival.
Angling clubs in Sussex
Sussex is blessed with a large number of angling clubs and societies. The Pulborough Angling Society offers coarse fishing on eight lakes and ponds and more than seven miles of river fishing on the River Arun, Adur and Rother. One of its waters, the small and delightful Duncans Pond in Pulborough, is so popular that some anglers join the society just to fish this one water.
Clubs offer lake and river fishing
Established for more than 90 years, the Copthorne and District Angling Society offers quiet and secluded angling on six stillwaters in and around Copthorne.and access to large amounts of the Sussex Ouse. Meanwhile, the Hassocks Angling Club has access to 14 different waters including lakes, ponds, streams and rivers with disabled access to three waters. Its river fishing includes a short tidal stretch of the River Arun at Stopham, two stretches of the upper Adur and a tidal stretch of the River Ouse north of Lewes.
Petworth House lake
The Petworth and Bognor Angling Club offers a range of river, lake and smaller pool venues with its Exchange Ticket Scheme extending its total number of available waters to well over 20. Its river fishing includes four stretches of the River Rother and two on the Arun as well as fishing on the Chichester Canal and five lakes including the seven acre lake in the grounds of the National Trust's Petworth House estate.
The Billingshurst Angling Society, Established 1919, has fishing on about six miles of the River Arun, one mile of the Wey and Arun canal, Weir Wood Reservoir, three lakes at Alfold, Lower Renth Pond, Shillinglee Lake and Jubilee Ponds.
Commercial coarse fisheries in Sussex
Sussex has a great number of quality day ticket commercial coarse fisheries. One of the largest and most successful is Furnace Lakes near Horsham which has six day ticket waters which are stocked with specimen carp and catfish. Also at Horsham is Menards Carp Fishery which is set in a 10 acres of mature oak trees on the edge of St Leonards forest with the six acre specimen lake holding a large head of English mirror and common carp to well over 50lbs.
Two other major fisheries near Horsham are Sumners Ponds which has five acres of water in two lakes holding carp to 25lbs as well as roach,perch, chub and tench and Whitevane carp fishery, a 10-acre lake which dates more than 200 years and holds some good size carp to over 40lbs.
At 200 acres Ardingly Reservoir is probably the largest fishery in Sussex
Probably the largest fishery in West Sussex at 200 acres is Ardingly Reservoir. Designated a nature reserve and an area of outstanding natural beauty, the fishery offers day and season tickets. Passies Ponds at Lancing has three lakes including a 70-peg match lake, a mixed pleasure and match lake and a smaller pleasure lake. Although the main fish species is carp, the waters also hold plenty of silver fish including bream to 7lbs. There is a cafe and tackle shop which is open at weekends.
The three lake Alderwood Ponds at Steyning has been running for more than 25 years and has been rated by Anglers Mail as one of the best fisheries in England. It holds carp to 40lbs, tench to around 10lbs, perch over 5lbs and roach to 3lbs.
Fishing tackle shops in West Sussex
Fishing tackle shops can be found in most of the major centres in West Sussex including Littlehampton, Crawley, Burgess Hill, East Grinstead, Aldwick, Horsham and Chichester.
Probably the largest fishing tackle retailer in Sussex is The Tackle Warehouse which is believed to be among the top three tackle dealers in the UK. It has a large warehouse outlet in Crawley and an impressive website.
Search by Region or County
Find new places to go fishing in your local area or county by choosing your destination below