Canal fishing – our guide to getting started
Once the veins and arteries carrying the lifeblood of commerce throughout the country, these often forgotten waterways are now largely given over for recreational purposes, with the main users being boaters and of course anglers.
Canals – the watery highways that snake through the length and breadth of Britain, bisecting cities, towns and villages.  Some people love them, some people hate them, and it seems that by and large they are ignored by the majority of anglers.
I believe this is a mistake as there is some terrific sport to be had in these narrow, often beautiful and unassuming waterways. The UK holds around two thousand miles of canals, meandering through some of the most stunning countryside and possibly less attractive industrial landscapes.
Once the veins and arteries carrying the lifeblood of commerce throughout the country, these often forgotten waterways are now largely given over for recreational purposes, with the main users being boaters and of course anglers.
The canal is the place many started fishing
For many of us, canals were where we first made contact with the stripey perch and the glorious red finned roach, and it was on these shallow darkly coloured waterways that the fire was lit, igniting a passion for angling which for a lot of anglers has never dimmed.
Before the advent of commercial fisheries, canals were virtually the only access anyone had to getting a line in the water. Rivers have always been there of course, but not everyone had the luxury of flowing water on their doorstep, nor, for many, the means of travelling in search of one.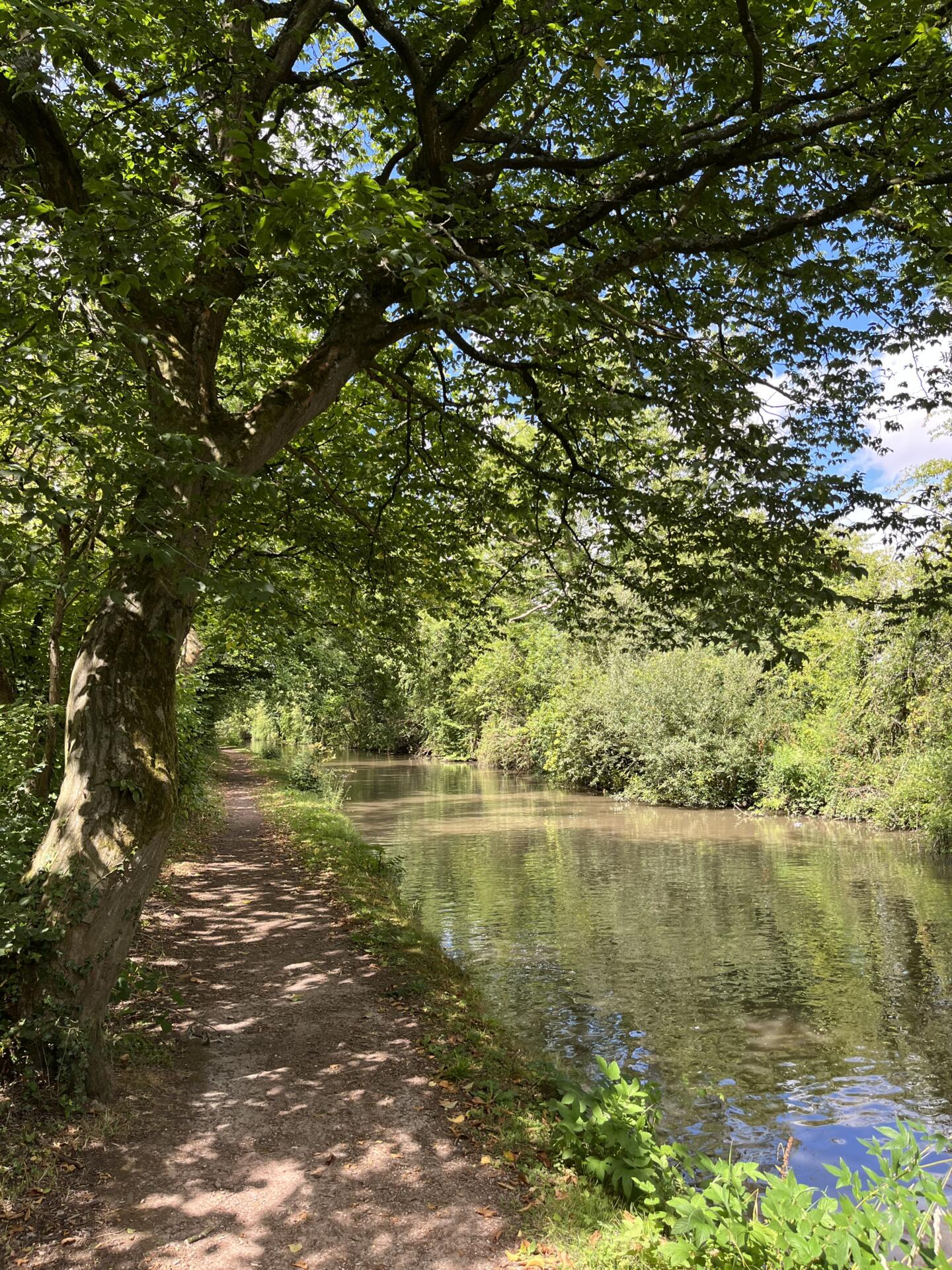 The fall and rise of canal fishing
Then, during the 70s and 80s canals fell out of favour and were seen as polluted and unattractive, with the universal image of dirty water stuffed with shopping trolleys and bicycle wheels becoming something of a cliche. Alongside the decline in canals came the rise in commercial man made fisheries and canals were shunned in favour of these more manicured and easily accessible venues.
Thankfully, however, over recent years canals have made something of a comeback. They are no longer seen as the poor man's fishery and those who take the time to explore these forgotten gems will find themselves rewarded with some excellent sport and occasionally a few surprise specimens.
Tackling boat traffic when fishing a canal
Possibly number one reason why canals are not popular with a lot of anglers is the prominence of boat traffic, particularly during the summer months. Yes, it is true the boats can be a pain, especially those boaters who don't seem to understand there is a speed limit to adhere to. But, love them or hate them they are here to stay and if you can't hack them then maybe you should look elsewhere for your fishing.
A way around this problem is to fish very early in the morning or late evening into the dark. As well as having reduced boat traffic, this also has the advantage of being the best time to be on the water as fish tend to feed more freely in the low light at the beginning and end of the day.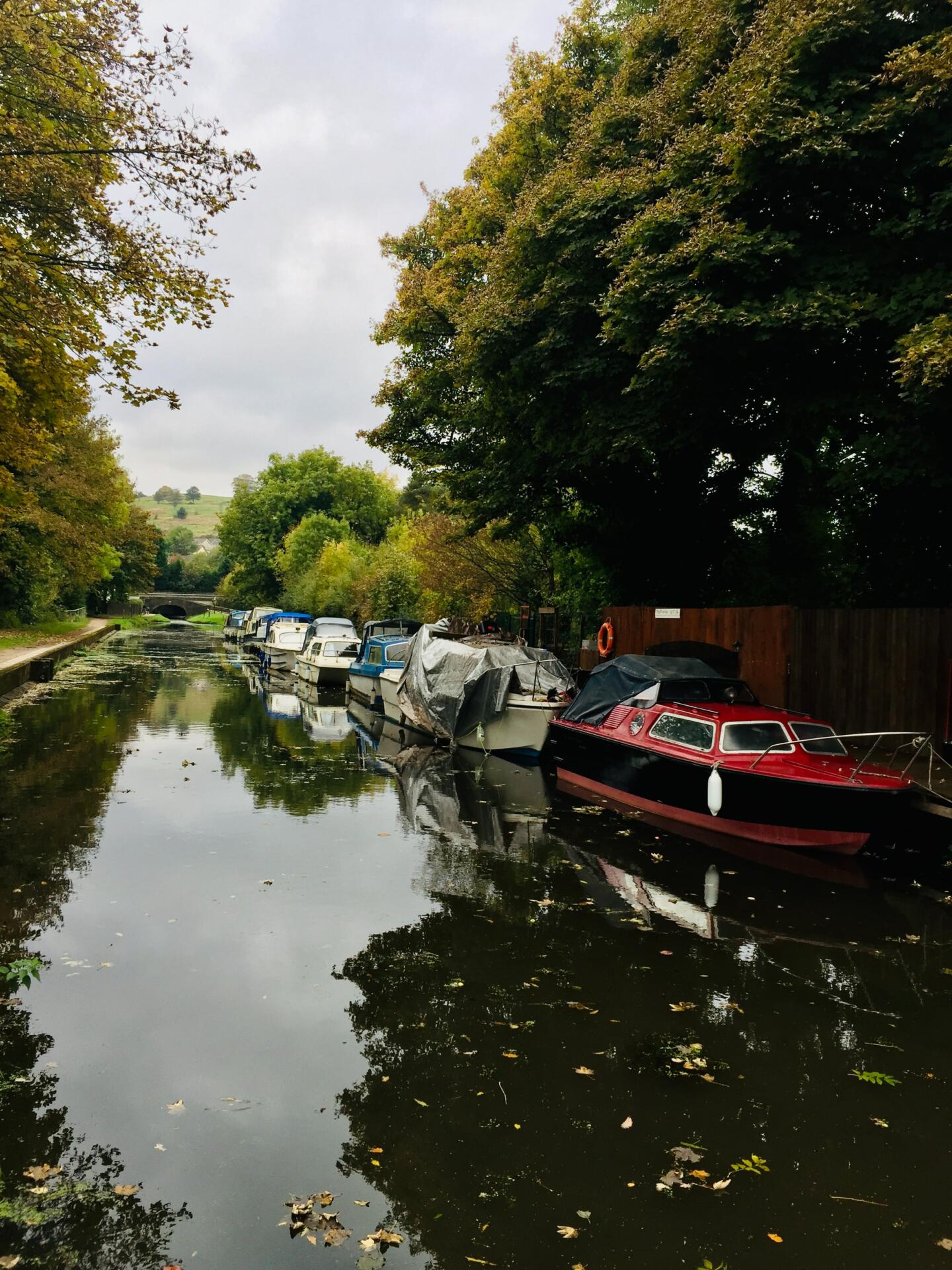 A wide variety of fish can be caught in most canals
One of the advantages of canal fishing is that most of us have a stretch within just a few miles from home and the cost of fishing them is minimal. They also provide a very good habitat for many species of fish including, gudgeon, roach, perch, bream, chub, carp and tench, with many stretches also holding good sized pike and zander.
Another advantage, especially for the novice angler is they are rarely more than five feet deep with marginal shelves usually around two feet deep, thus providing the ideal introduction to those who are giving fishing a go possibly for the first time.
Choosing where to fish on a canal
When arriving at the water's edge, the first consideration is where to fish and it is worthwhile taking a little time to check out the water before selecting your swim. During the summer months I am always happiest when fishing beside a bed of lily pads.
Apart from being aesthetically pleasing they harbour a myriad of lifeforms and as such provide a larder for all species of fish. In general, I reckon where there are lilies there are fish, so whenever possible water containing lily pads will always be my first choice of swim.
If no lilies are present or when fishing in the winter months, always look for features such as reed beds, overhanging trees or bushes. These are the places where fish feel safe and can also find food and therefore good places to drop a baited hook.
How to fish on a canal
Canal fishing also offers the angler a wide choice of methods depending on preference and factors such as bait presentation, target species and the prevailing conditions on the day. For pinpoint accuracy many people favour the pole, particularly when fishing the far shelf. Not only does this ensure that the bait is always dropped into the same spot, but, likewise, enables very accurate loose feeding via a plastic cup situated at the end of the pole.
This is particularly useful when fishing under overhanging trees or bushes where normal casting can be difficult if not impossible. Even when fishing close in on the near shelf a short whip pole can be very effective. If pole fishing is your preference I would suggest using a six metre pole. This will enable you to fish all but the very widest stretches of canal.
Attaching the elastic can be a daunting experience for a beginner so ask your local tackle dealer to do it for you. You can also buy ready made rigs which are attached via a loop. For canals choose the ones with a size 18 or 20 hook.
Other methods include traditional rod and reel with a float at the business end usually fished waggler style, or a cage or open ended feeder for fishing hard on the bottom.
If rod and line is the preferred method, a good all rounder would be a twelve foot float rod armed with fixed spool reel loaded with two pound line with maybe a pound and a half hook link, again with an 18 or 20 hook.
A small float fished waggler style (attached bottom end only) would suffice in most conditions, but if rougher weather is encountered a favourite method of mine is to fish hard on the bottom using a ten foot quiver tip rod with three SSG (swan shot) grouped together about eighteen inches above the hook. This gives me easily enough casting weight to get to the far shelf of most canals and just enough weight to keep a tight line to the rod tip. I have caught some nice fish using this set up.
An alternative to the swan shot can be a small swim feeder stuffed with groundbait or maggots or a combination of both. However, whatever method you use, remember it is best to fish as light as possible as a delicate presentation will deliver more fish to the net.
What sort of baits to use when canal fishing
Another consideration is what bait is best? With such a variation of species to go for there are a number of baits which will produce results. The most popular and commonly used of these is the humble maggot. Maggots are a good all round bait and will catch most species. When fished singly or double on a small hook these little grubs can be very effective as there is hardly a fish that swims that doesn't enjoy a juicy maggot.
Also,  a smaller type of maggot called pinkies can be deadly on the right day.  Another good all rounder is the earthworm, which, like the maggot, is a favourite of most species, particularly if perch are your quarry. The tail end of a lobworm has accounted for many a big perch.
Worms also have the advantage of being cost free providing you have access to a spade and an area of ground in which to dig. If this is a problem then they can be bought in tubs at your local tackle shop. Other baits worthy of consideration are bread, sweetcorn, luncheon meat, casters and hemp seed. One slight downside of meaty baits is they seem to attract the unwanted attention of crayfish, particularly the invasive signal crayfish which seem to be becoming more predominant year by year.
Bread can be used in a variety of ways from a small piece of bread punch, to a large chunk of flake, or mashed up to make a paste. To make a bread paste simply take a few slices of white bread and remove the crusts. Break the bread into large pieces and wrap in a cloth. Gather the corners of the cloth together and quickly dip the resulting ball into a pan of boiling water. Then knead the bread into a dough like consistency. Once moulded around the hook the result can be a good days fishing.
Bread is a favourite when roach fishing, although tench, bream and carp also enjoy a morsel of mother's pride. Bread flake is not favoured by many anglers as it can be difficult to cast over a distance. However, again this is where the canal scores as it is not usually required to cast great distances and a gentle underarm swing will often see the bait land safe and sound.
Casters are the pupae stage of the maggot prior to becoming a fly and are a cracking summer bait. Roach, tench, carp and bream will all fall foul of the crunchy caster. Put your casters in a bait tub full of water. Only use the ones that sink and discard the ones that float. Sweetcorn is also a terrific  bait during the warmer months and when used on the hook as a cocktail with a worm will often produce bites, particularly when fishing for tench or bream.
Sweetcorn is also a great favourite of carp and is another inexpensive bait easily accessible and requires no preparation prior to heading for the canal bank. It can be bought by the tin or frozen.
Hempseed is an often overlooked bait but can be both an excellent hookbait and  attractor especially when fishing for roach or carp and can be used all year round. As an attractor it is often mixed in with groundbait and used either as a loose feed or in a feeder.
In its raw form it is a bait that does need some preparation, but, this is easy enough to do. Just pop a few handfuls of seed into a pan of water on a hot stove and bring to the boil. Let the seed simmer until they split and the white inner part becomes visible. It is then ready to use. Alternatively it can be bought ready prepared from all tackle shops.
Tactics for fishing on canals
When deciding tactics, I like to bait up two swims. The first one will be the near shelf which is where I aim to put a bait first. Whilst fishing this swim I will also trickle feed a swim on the far margin shelf, which I will tackle later.
The reason I choose not to fish the far shelf first is that any fish caught from the far side will cause maximum disturbance to any near side fish as they are brought to the net. Therefore, I concentrate initially on the inner shelf and move to the far shelf as and when the near side ceases to produce.
There is often much debate as to how much loose feed to put in. This will largely be dependent on the time of year and how well the fish are feeding, but, in general I've found the little and often principle works best for me. I usually find half a pint of maggots is more than enough for a four/five hour session.
What does it cost to fish on a canal?
As with all things these days it is rare to find anything that is free from charge. However, canal fishing is without doubt the cheapest form of fishing there is, with many stretches being controlled by angling clubs and societies, who will often at a minimum cost issue a year book or a day ticket. Again the best place to start when looking for availability and cost is your local tackle shop, or take a look on-line.
The Canal and River Trust is a charity that looks after over 2,000 miles of canals and waterways across England and Wales. Most canals are rented by angling associations, clubs and societies – A full list of those can be found on the Canal and River Trusts website.
For the stretches of canals that are not rented by angling clubs, a Waterways Wanderers Permit can be purchased from The Canal and River Trust for 12 months for a fee of £24 (adult) and £14 (concession). These can be purchased online before you go fishing. Don't forget, you'll also need your Rod Licence as well.
When can I fish on canals?
Unlike rivers, the vast majority of canals are open for fishing all year round. However it is wise to check the area you wish to fish just in case local bye-laws differ or it is designated as a site of special scientific interest (SSSI).
Like all forms of fishing, some stretches of canal are more prolific in terms of fish caught than others. Even my local canals which are the Coventry canal, the Oxford canal and the Ashby canal, can be hit and miss at times, although through trial and error I have narrowed these down to a few favourite haunts.
Obviously it is not possible to fish every single stretch of canal, so again a bit of leg work visiting tackle shops and looking on-line to find the best stretches will pay great dividends. However, there are some sections of canal that are well known fish producers and I've compiled a small selection of the ones that have produced for me.
Some of my favourite places for fishing on canals.
I suppose, all things considered and being largely creatures of habit, everyone has their favourite type of venue and preferred species of fish, but this spring and summer go back to basics and give the humble canal a go. It will be well worth it and you'll be very glad you did.
Comments
Search by Region or County
Find new places to go fishing in your local area or county by choosing your destination below