Turn day ticket anglers into loyal customers
How many of your day ticket sales turn into repeat customers? We've come up with 7 ideas that will help you turn new anglers into loyal returning customers.
Build relationships
It may seem old fashioned, but the saying 'people buy people' is still true. Speaking to and listening to customers helps build rapport and builds relationships. If you take the time to get to know your customers you'll find they will reward you with loyalty and keep coming back. 

Even if you use online booking and payment, take the time to walk around and chat to your anglers on the bank, get to know them and help them have a great session. They'll thank you for it by returning again.
Stock Quality Fish
Having a healthy fish stock is important. No one enjoys catching sickly looking fish. Regular re-stocking and health checks will help keep things in order.

It's also worthwhile stocking a few specimens, even just one. News gets around in the angling community when records are broken, or large fish start appearing at a venue. Bluebell lakes is known for its record breaking carp and anglers travel from all of the country to try to catch them, returning again and again.

Anchor meadow, which has a good head of barbel, some pushing 18lb – gets packed out – it's all because people want to catch their life time best. Stocking a couple of big specimens generates interest and gets people back again and again.
Maintain Clean and Safe Facilities
Keep the fishing pegs, bin areas and carparks tidy, clean and well-maintained goes without saying. I don't want to park my car in a carpark that has potholes deep enough to swim in and I don't want to fish on a lake that has bins overflowing with rubbish.

Proving on-site toilets is also key, especially if you are offering longer sessions. I recently went to a fishery, which had a toilet block, very clean toilets, soap and even paper towels and a hand dryer. You don't have to provide hotel level facilities, but make sure they are regularly cleaned and of a good standard.
Capture data
Retailers have been doing this for years, loyalty cards, clubs and mailing lists – if you have a mechanism to keep in touch with your customers then you can persuade them to come back and spend again. 

Now I'm not suggesting anything too elaborate, but just make sure you get people to sign in when they arrive and ask for an email address – that way you can use email marketing to keep in touch with them, and get them back.
Giving them a card or flyer with a 50% off their next ticket if they bring a paying friend, helps them to encourage others to visit with them. You could even consider a frequent visitor reward – visit five times and get your 6th visit for free – a bit like the coffee shops use.
Use social media
You're probably doing this already, but taking regular photos, videos and posting them on social media will help you reach more people, but it will also remind those that are following you to come back. Video is the most engaging. Do a daily walk around the lake, or a short feature on a particular peg or swim. It doesn't have to be super professional for it to remind anglers to come back to your venue.
Get customer feedback and Testimonials
Encourage satisfied anglers to leave reviews on platforms like Google Business Profile, TripAdvisor, or Yelp. Positive reviews build trust and attract new customers. Google Business Profile also prioritises your listing in the search results, so we'd recommend focusing on this platform.

Of course the best way to get customer feedback is to ask for it in person.  Ask them how you could make their next visit even better and listen to what they have to say. It's more likely they will return, if you've taken on board their comments.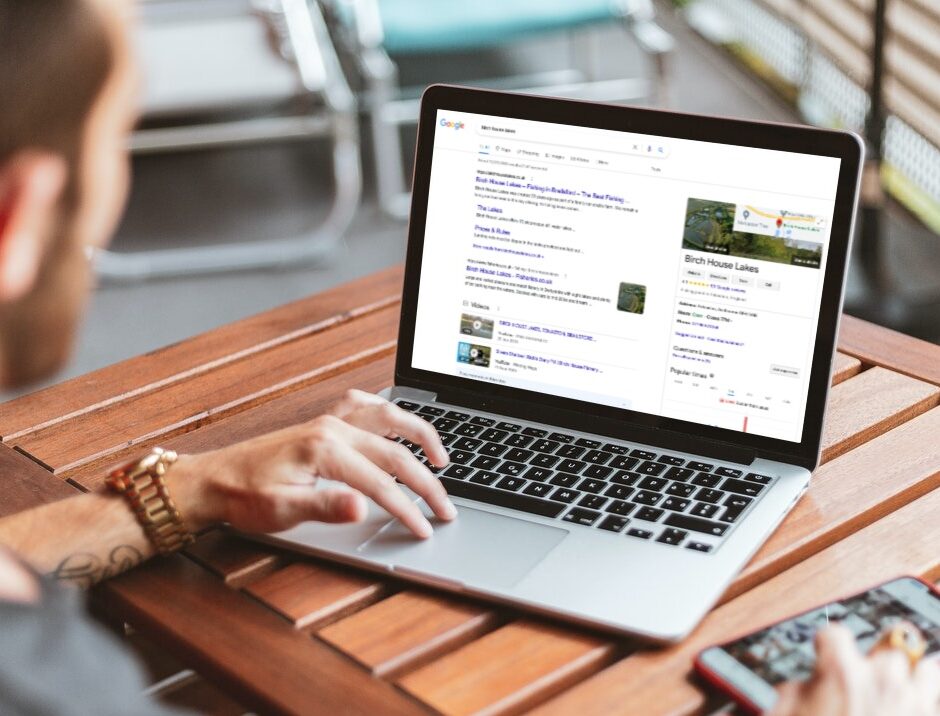 Provide something that others don't
Doing something better or different can make the difference. One fishery I went to recently had a cafe and they sold the most amazing pie and chips.  The fishing is good, but every time I go, I can't wait to get stuck into a steak and ale pie – it's almost worth going just for the food!

Other more simple ideas also can give your venue the edge – make it easy for people to pay with their phone, provide a welly boot cleaner, a free hot drink every visit, a place to charge your mobile phone or even a picnic area for the family.
Get listed on the No.1 Angling venue site in the UK
If you're not already on our site, it's time to join. With over 1.2 Million page views a year and over 500,000 anglers visiting, it's the site to join if you want new anglers to find your venue.
Comments
Search by Region or County
Find new places to go fishing in your local area or county by choosing your destination below