Autumn Fishing
Autumn is a glorious time to be by the water, offering a chance to catch that specimen fish and maybe even set a new PB. Autumn offers supreme all round fishing and is possibly the best season of all in which to wet a line.
Autumn: 'Season of mists and mellow fruitfulness.' This is the opening line of the poem 'To Autumn' by John Keats and what a sentence it is. The more I read it the more it conjures up wonderful images of this our third season in the year.
Here's another one; 'Fall has always been my favourite season. The time when everything bursts with its last beauty as if nature had been saving up all year for the grand finale.' – Lauren DeStephano.
If anyone has ever quoted a better phrase to describe Autumn than Lauren, DeStephano then I haven't seen it. I think those words sum up this time of year perfectly. Autumn is a gorgeous time to be out and about, with cooler temperatures and a noticeable change in the flora as the trees resplendent in their new livery, show off the season's high fashion.
I love the Autumn. No other time of year affects me quite the same and certainly none make me want to wax quite as lyrical as the golden months which begin around halfway through September and ends around mid December.
End of Summer fishing
Unfortunately, for some anglers the beauty of the landscape at this time of year is lost, as for them Autumn heralds the end of summer. No more lazy days basking in the warmth of the sun by their favourite stretch of river or lake. No more revelling in the long daylight hours. For them Autumn is a dark time, a time at best to be tolerated as a space between summer and the onset of winter. For a lot of anglers Autumn is merely a prelude to short days and long cold nights.
Autumn can be the best time for fishing
For other anglers, however, Autumn is a glorious time to be by the water, offering a chance to catch that specimen fish and maybe even set a new PB. For these anglers Autumn offers supreme all round fishing and is possibly the best season of all in which to wet a line.
Yes, I know that many anglers see summer as the premium time to go fishing and it's easy to understand why. To be at the water's edge at 4am on a warm July morning knowing that the session can continue well into the evening is an absolute joy and it is easy to be seduced when contemplating the long hours which lie ahead.
Drawbacks to fishing in Autumn
But, if we take off our rose tinted glasses and look at it purely from an angling perspective there are drawbacks to summer months. If we've had a cold spring, as we often do, many species may still be spawning well into June and July, Which of course means they have other things on their minds than actually feeding.
Then there's the problem of hot bright sunny days when few fish are interested in anything other than hanging out and chillin' in the warmth of the sun. Also, if canals are your thing, the boat traffic during the summer can be horrendous.
Also, let's not forget the weed problem. A lot of small rivers can be difficult to fish during the hot season, with plant growth, both on the banks and in the water rendering many potential swims impossible to access. Whereas as Autumn creeps in and the vegetation begins to die back a whole host of possibilities become available. I know of a particular stretch of the Warwickshire Avon where it's virtually impossible to fish during the summer months.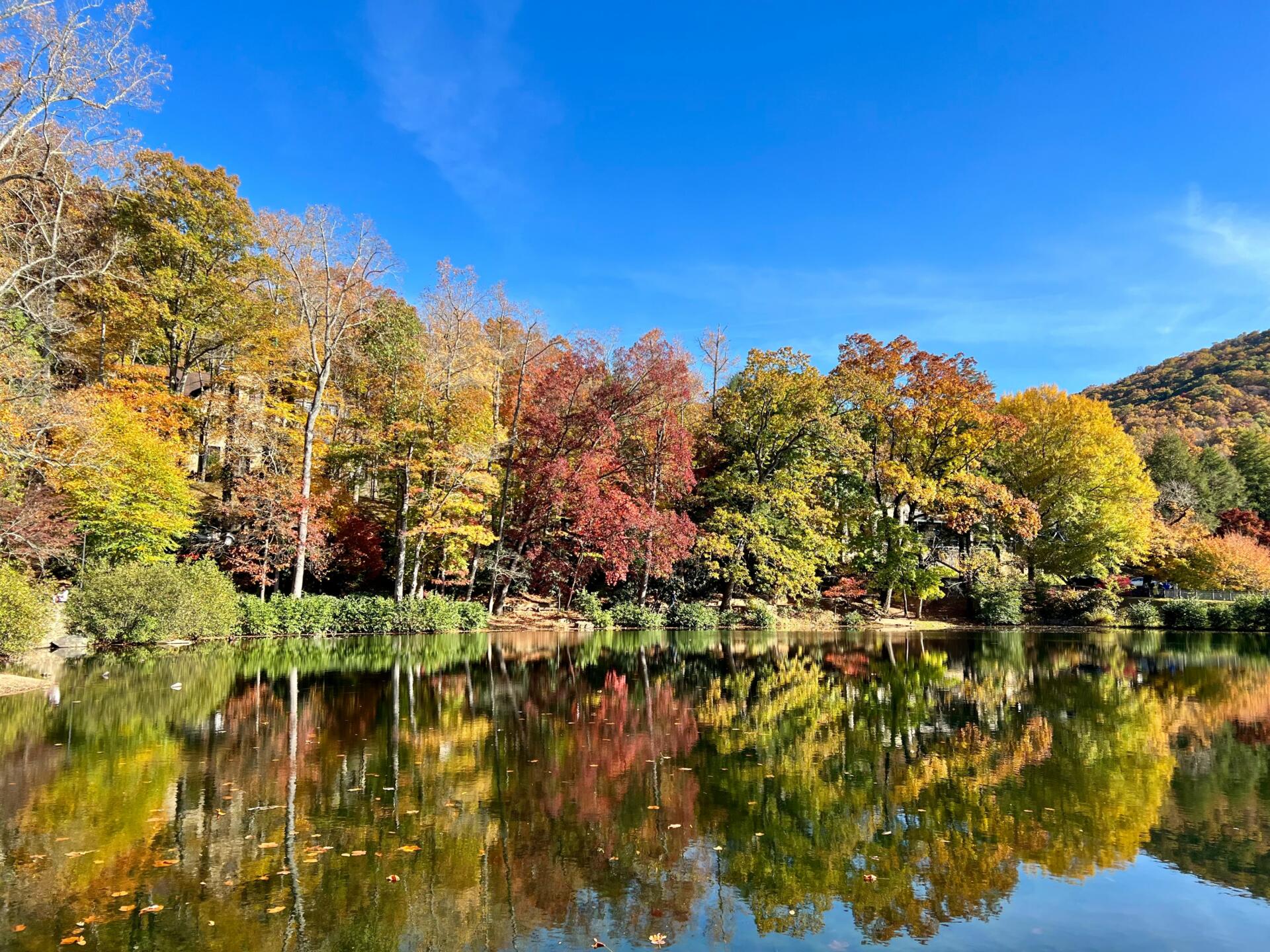 Preparation for fishing in Autumn
Preparation is important when fishing at any time of year, but it is particularly important when our part of the world tilts away from the sun. In order to enjoy your time on the water during the cooler months give some thought to the basics. Take plenty of food to maintain energy levels and if possible use a portable gas stove to ensure a ready supply of hot drinks.
Gone are the days of tee shirts and shorts, even during mild autumnal days it can get pretty chilly as the afternoon progresses and sun begins to dip. When it comes to clothing, wearing plenty of layers is always a more effective way of maintaining heat than just a thick jumper and a coat. We also lose an awful lot of heat from our heads, especially if like me, the thatch on the roof had become a little threadbare over the years, so, a woolly hat is a must, better still if worn alongside a muffler or a scarf.
It is true that Autumn can be a mixed season weather wise and the behaviour of fish is largely dependent on the nature of it. For example, if we have an Indian summer and the warmer settled weather extends well into October, then fish will behave differently than if the weather suddenly takes a turn for the worse and a cold easterly wind sends temperatures plummeting.
Distribution is the thing here. As always finding the fish is the key to success, so, if the temperatures hold up, then fish may still be found pretty evenly distributed throughout your chosen water. However, if a sudden cold snap hits and temperatures drop, then for most species it is best to ignore the shallows and concentrate on fishing deeper water.
Clearer water in Autumn
Another factor that rates consideration is that waters in Autumn are generally clearer than in summer. This is particularly true of rivers as weed growth diminishes and there is less aquatic life. With this in mind it is best to scale down the tackle a little and possibly use slightly finer lines or switch to a flourocarbon leader. Also consider using smaller hooks than you did during the previous months.
Also bear in mind that as the water temperature drops, fish will generally feed less, so no more balling in huge amounts of groundbait as it will probably be counterproductive, as will firing in pints of maggots. In short, all loose feed needs to be reduced.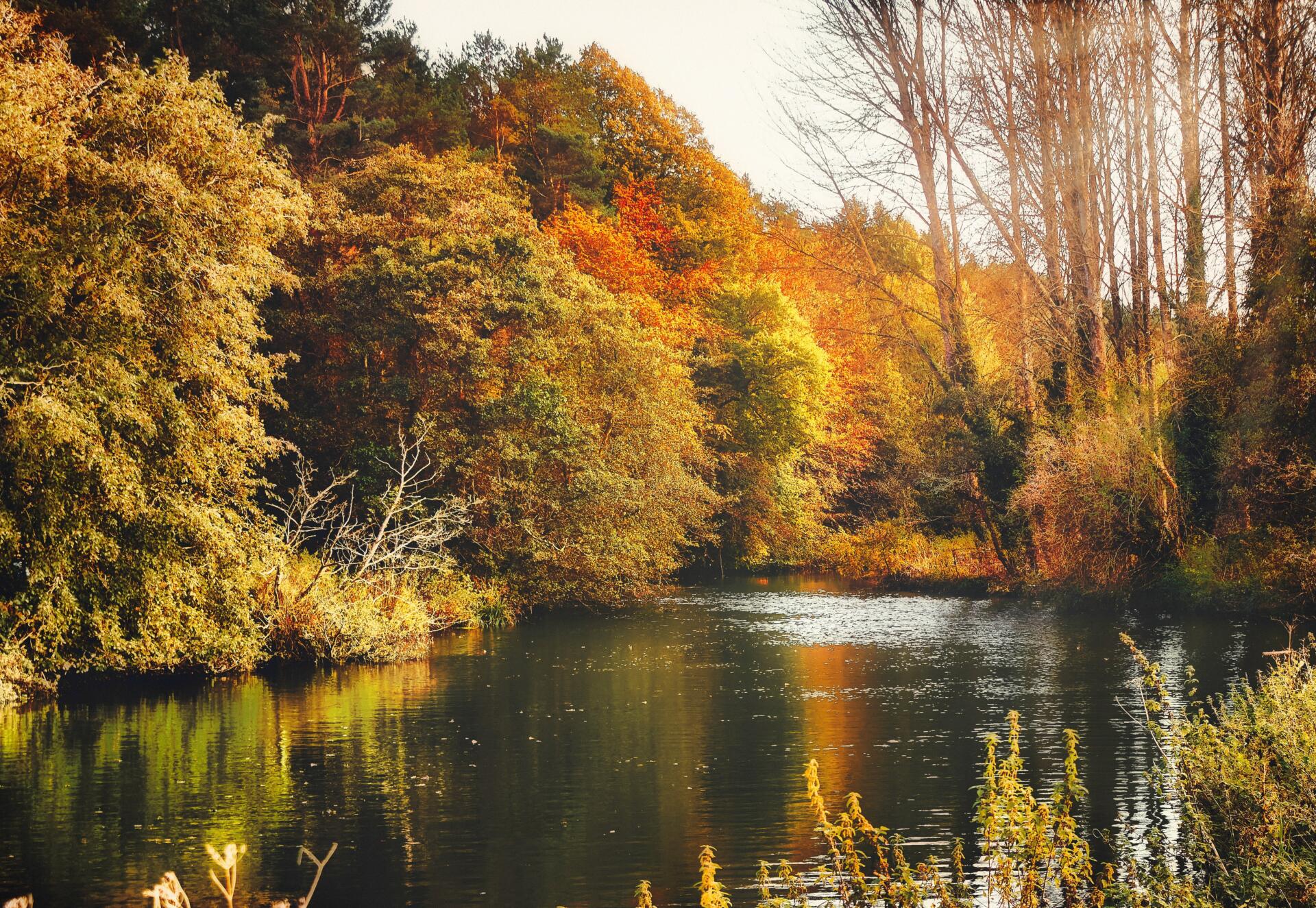 What size bait?
There is a school of thought subscribed to by many that as the water temperatures drop and fish appetites diminish, it is best to use smaller baits than usual. The idea is based on the notion that if fish are not that hungry, they may be more tempted to snaffle a tiny offering of, let's say, a single maggot, than they would a large lump of bread paste.
Conversely there are anglers with a different mindset who opt for a different approach. As already mentioned, there is a general agreement that cutting back on the amount of loose feed offered is definitely a good idea, but what size hook bait to use is definitely up for debate.
Chub fishing in Autumn
Let's use chub as an example. Imagine you're fishing your favourite chub swim on a slow moving river. The bank side vegetation has died back somewhat, thus giving you the opportunity of leaving the swim feeder in the box and you can now use a method that has been previously denied to you during the summer and you eagerly slide a stick float onto the line in preparation for a spot of trotting down that deep run just off the margins.
In order to tempt old rubber lips you've gone for the single maggot option, on the basis that although he may not be particularly hungry he might just go for a tasty little morsel to keep his energy levels ticking over. So, you throw in half a dozen or so maggots and you make the first cast.
Lying low
Now in this swim a decent sized chub is lying low amongst some marginal bistort and to reach your offerings he has to travel several feet from the safety of the weed bed. He can see the bait quite clearly as the water is as clear as gin, so, no problem there, but, instinct is telling him not to be too active as the conservation of energy is paramount during the colder months.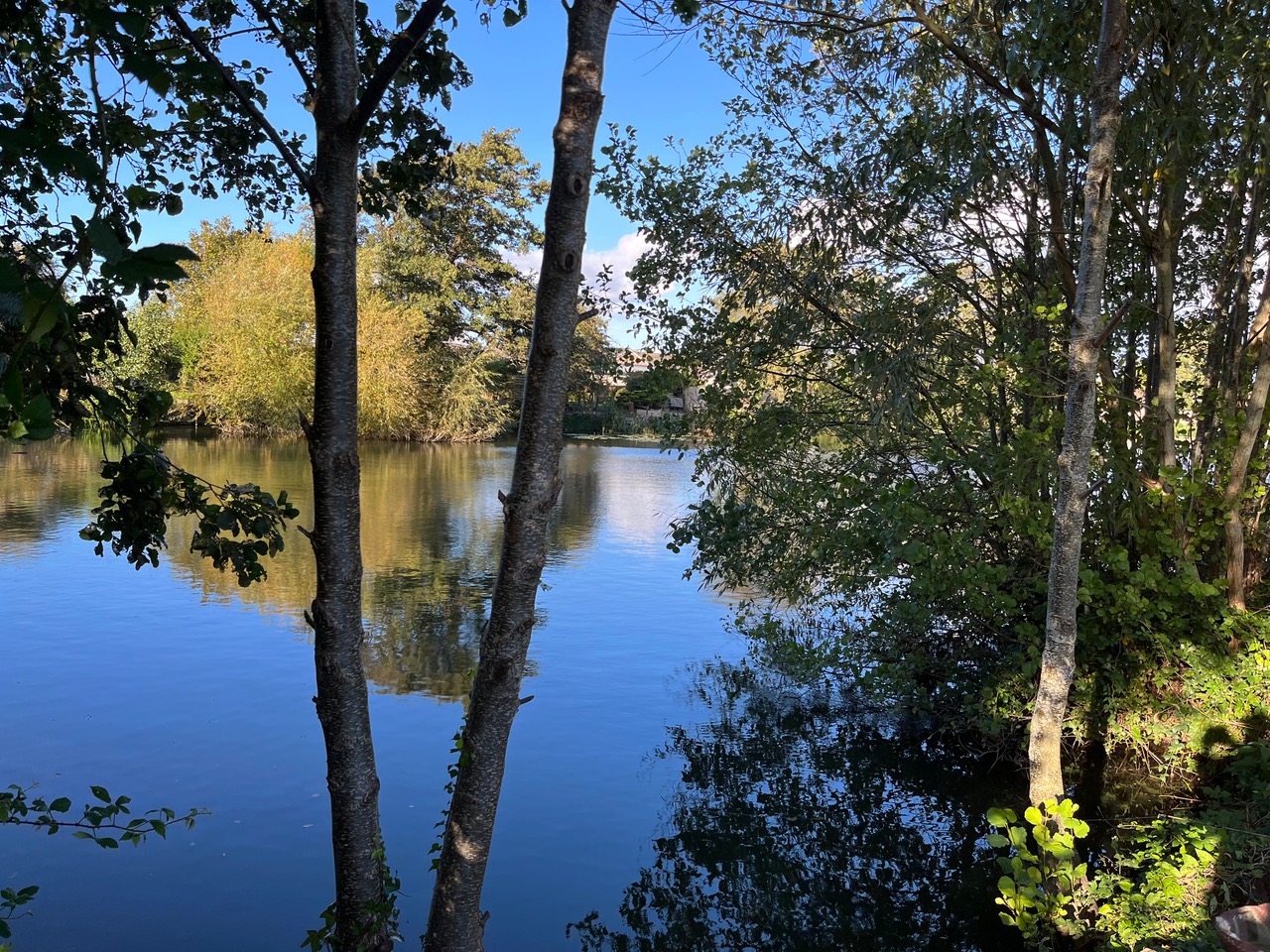 The question
The question is, is it worth his while? Is the effort expended hoovering up a few tiny grubs of any benefit to him? In other words, is the fish going to use more of his precious energy in actually attacking the bait than he receives from it once ingested? If instinct says no, then probably he's likely not to bother and let it slip by.
Bigger Bait
Now let's say you decide to switch to a more substantial bait, a lump of cheese paste for example. Now, as this appetising chunk of food drifts down towards the awaiting chub, giving off all sorts of yummy aromas, is instinct again going to kick in? Only this time it tells the fish that the energy spent in going for the bait is far less than the energy received after actually eating it, therefore giving a greater reward? If so, then surely there is a greater chance of success from the angler's point of view.
If this is the case then the small bait theory doesn't stack up. I realise there are many different opinions on this, but, it does give pause for thought.
Carp fishing in Autumn
Most carp anglers rate the autumn as the best ever time to fish for this leviathan in our lakes. Again, location is the name of the game as carp tend to be less nomadic at this time of year and are likely to much reduce their movement in order to conserve energy for the approaching winter months.
Deeper water
Carp will generally head for deeper water where conditions remain more constant and less affected by variable winds and temperature fluctuations. Well worth exploring are areas with a silty bottom. Carp will often feed in the nutrient rich silt, stocking up on bloodworm for the leaner months ahead. Also, weed beds are a natural larder and carp are always attracted to them. Having said all of this, carp have a habit of not sticking to the script, so always be on the lookout for them and if you spot them in shallow water, regardless of any other factors, that will be the place to fish.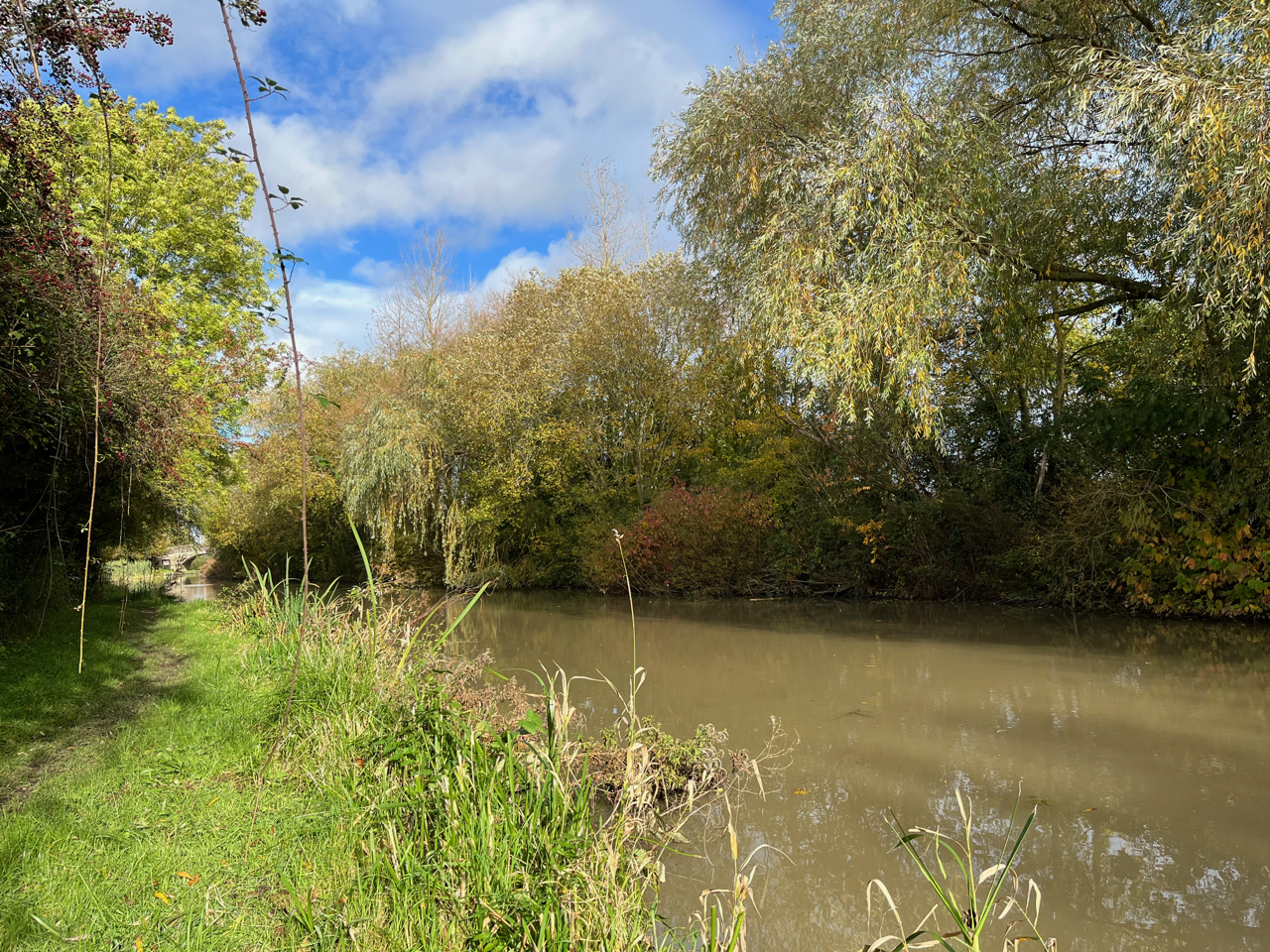 Baits
When considering which bait, boilies are always worth a go, but, it might be an idea to leave the more oil rich baits alone as these do not give off as much attraction as they do in warmer water in the summer. A better option could be to use more natural baits such as maggots, worms and sweetcorn.
Predators
Autumn is also a fantastic time to go predator fishing, with pike, perch and zander all coming into their prime. In fact, for me, Autumn is the time to be perch fishing. I have had some cracking sessions on my local canals using simple basic methods such as float fished worm or spinning with a small lure. When doing this I tend to have more success fishing the deeper sections of the cut, which in most cases will be the middle. Areas around bridges and locks are also well worth exploring.
Advantages
Spinning for pike, perch or Zander has many advantages during this time of year. One of these being mobility. As an angler you are not tied down to one particular swim, you have the freedom to roam, to try different areas. Also you are not weighed down with heavy tackle and groundbait, so a trip to your nearest lake, canal or river is viable even if you are limited to time.
A roving approach also makes it easier to keep warm, so, if the thought of sitting still for hours in less than clement weather is a daunting one, there is always an alternative.
So, if it's predators that you're after, delve into your tackle box and seek out that overlooked dead bait gear, or that box of lures. There'll never be a better time to do it.
Conclusion
There are many reasons to go fishing in the Autumn, not least the beauty of the landscape. There is an atmosphere abroad which is not present at any other period in the calendar. For me there is more to fishing than just catching fish, but, if for you it is just about the catching of fish, you will never have a better chance of landing that prime specimen than in the few months before winter. All fish are still feeding, some with greater gusto than others as they stock up for the long months ahead and all seem to be in prime condition.
Roach, rudd, perch, chub, bream, barbel, pike, etc, they are all still active and if you apply a little bit of watercraft, scale down the tackle a little and adapt your fishing appropriately for the time of year, then there is great sport to be had. So wrap up warm and get out and enjoy it.
Tight Lines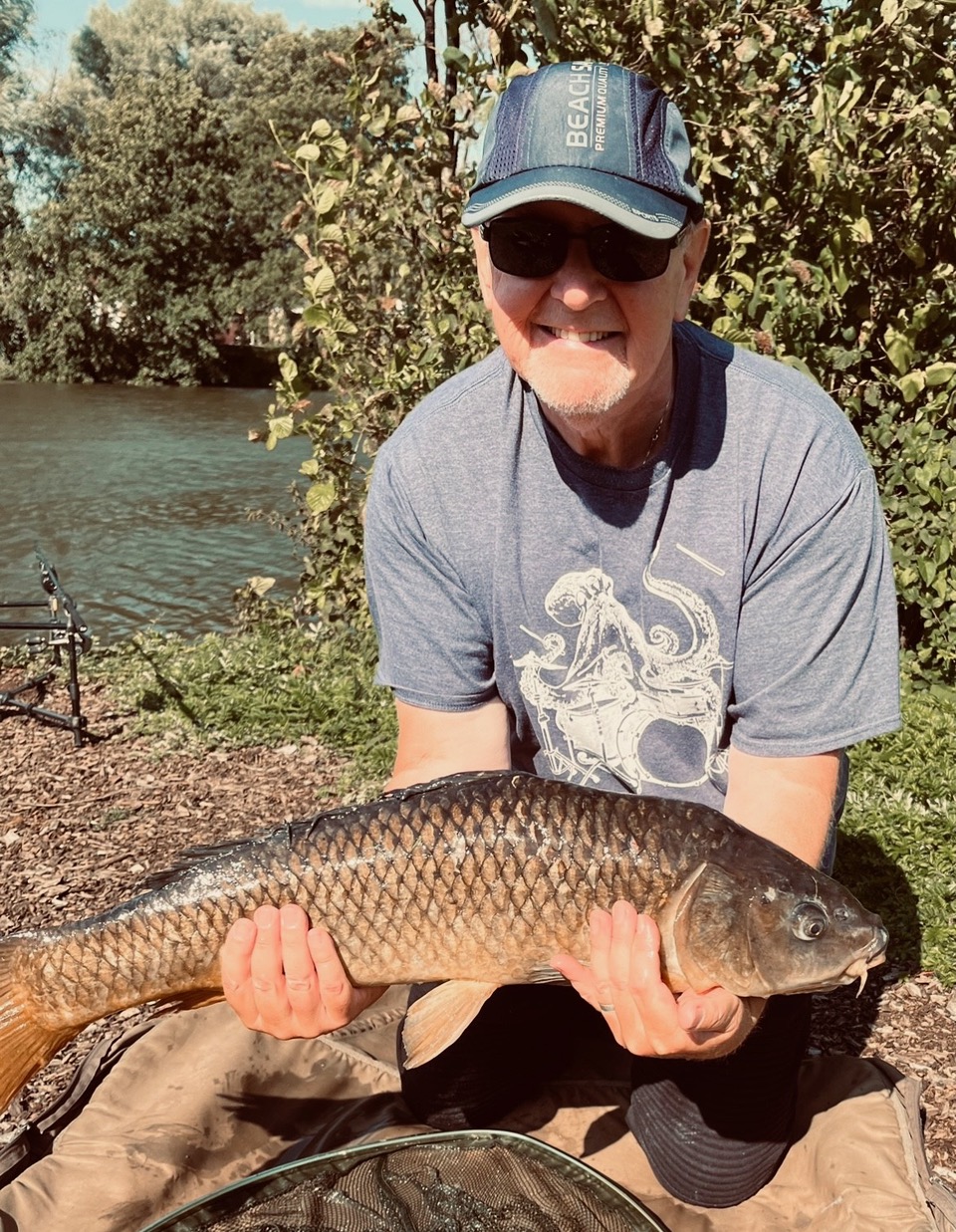 Comments
Search by Region or County
Find new places to go fishing in your local area or county by choosing your destination below