Furnace Lakes Fishery
Furnance Lakes is a  big carp and catfish venue near Horsham in Sussex, which was voted one of the south's top long-stay venues, boasting fish over 100lb.
Key facts about Furnace Lakes Fishery
On-site tackle and bait shop
Snacks and drinks available
Full time bailiffs on site
Set in scenic ancient woodland
Furnace Lake Estate is a six lake fishery set in scenic ancient woodland in the Sussex countryside and is widely regarded as one of the top big carp and catfish venues in the UK.
Record 91lbs catfish
Voted one of the South's top long-stay venues, in 2007 it took the title for home of the biggest British catfish when a new rod-caught record was set from the venue at 91lbs. This fish is now estimated to be in the region of 114lbs.
New owners Terry and Karen took over the venue at the end of August 2014 and have embarked on a substantial programme of improvements at the fishery and live on site at the house.
Facilities at Furnace Lakes
Among the changes is a new 1,000 square foot bait and tackle shop which stocks a wide range of products including Mainline, Dynamite, Gardener, Shimano, NGT, Catfish Pro, Catmaster and Big Cat products. A range of rods, reels, nets and other accessories including bivvies and bait boats are held in stock, whilst the shop also hires out tackle. The shop is open every day of the year and buys and sells second hand tackle.
Another new feature is an on-site snack wagon which serves a variety of food, snacks and drinks seven days a week from early morning until late in the evenings.
In addition to the fishing, Furnace Lakes has three lodges equipped with clean toilets, hot and cold water plus a fridge, microwave and kettle which anglers can use during their stay. The fishery is open 365 days a year including Christmas and New Year.
To ensure the safety of anglers, their vehicles and equipment, a high-tech security system protect the premises round the clock and there is a night bailiff in addition to three day-time bailiffs who are happy to give assistance and advice. Furnace Lakes closes its gates at dark and re-opens at first light.
Six well stocked lakes
All six lake are heavily stocked with top quality fish to maximum capacity and all contain carp to well over 40lbs whilst the specimen lakes have large woodchip pegs to ensure anglers are comfortable and have plenty of room for their tackle.
The Furnace Lakes complex has its own internal network of hard roads. Although anglers' vehicles are not permitted beyond the car park the fishery operates a complimentary collection service to and from pegs using its three four wheel drive all-terrain vehicles and trailers (right). This service is only available during normal gate opening times and has its own careful drivers. It is offered at no additional charge but is designed only for anglers who are fishing for a minimum of 24 hours. It is not available for dawn-to-dusk day ticket anglers.
Bailiffs at hand for anglers
To ensure anglers can make the most of their sessions at Furnace Lake, three full-time bailiffs are available to offer advice and assistance and to bring visitors up to date about latest catches as well as current baits and techniques.
Historical estate
A popular venue with anglers from all over the country, Furnace Lakes Fishery has been developed on an historic site where iron masters of the 15th and 16th Centuries made cannon and cannon balls for the navies of Tudor kings and queens including Henry VII and Queen Elizabeth I.
The fishery and surrounding land originally formed part of the much larger Hyes Estate, which was once owned by the W H Smith & Son, retail chain and used as a Trout fishing and shooting estate.
Indeed, Hyes Lake – formally known as Furnace Pond – the lake immediately on the left as you enter the fishery, dates back more than 350 years and was the original water at Furnace Lakes.
With the emphasis placed on providing high quality fishing in an attractive and quiet environment, Furnace Lakes is a venue which has to rank amongst the best in the country for pleasure and specimen fishing offering anglers a superb opportunity of catching a new personal best or a fish of a lifetime.
Roman Lakes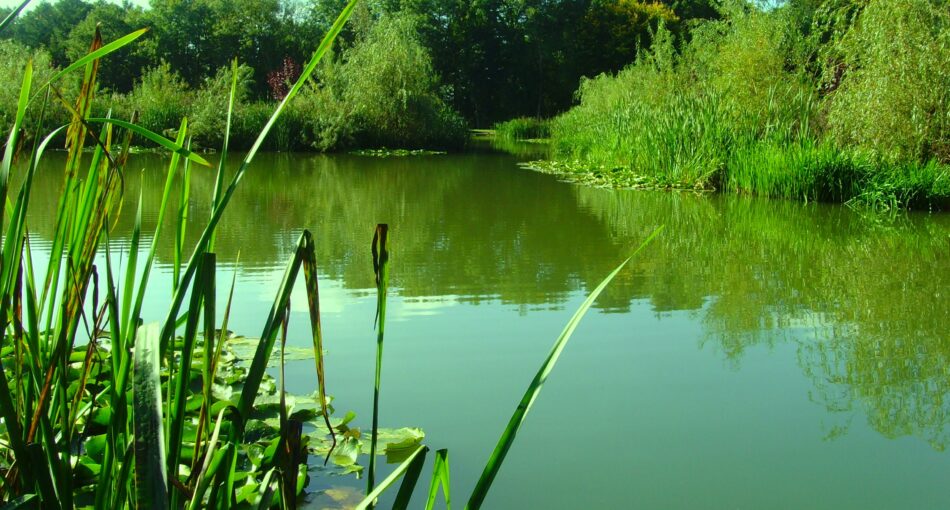 Roman Lake is named after Stane Street, the Dorking to Chichester Roman road which runs through the Furnace Lakes site.
Although four acres in size, there are only 14 purpose-built wood chip pegs on Roman Lake – whilst a central island in the shape of a dog's bone and the lack of corner pegs ensure no swim will be invaded by a neighbouring angler. An abundance of lily pads and margin growth gives plenty of cover for anglers as well as plenty of features to fish to.
Well stocked with large catfish
Roman Lake is heavily stocked with a good head of large catfish which run from well over 60lbs to over 90lbs. This includes the 91lb specimen which holds the British Origin Record. This fish is now estimated to be somewhere in the region of 114lbs. There are also a large number of carp to a fraction under 50lbs. These include 40 known fish between 22lbs and 30lbs, 17 between 30lbs and 39lbs and four over 40lbs. The largest carp to have been caught was an impressive 49lbs 2oz mirror.
Anglers who fish for the catfish say they tend to make an initial run after which they lie dormant on the bottom of the lake before making another run. This behaviour leads many anglers thinking that after the initial run they have lost the fish and become snagged on the bottom.
Tackle for catfish fishing
Trying to move a 90lb deadweight usually has only one result – a snapped line and a quality fish with a hook in its mouth until it can disgorge it itself. As a result, it pays to be patient when playing these fish if you want to get it onto the bank. Whilst anglers fishing for the carp can usually get away with using 15lb line, it is best to use minimum line strength of 20lbs when going for the catfish. Those targeting them should also head for the deeper water in the centre of the lake, and again they should once again go equipped with suitable tackle, a 50 inch landing net, a Cat mat and a sling.
Best time for carp is late September to March. Roman Lake varies in depth from between six and 13 feet and has a gradually sloping bottom. This makes plumbing the depth essential for those looking for the deeper spots. Once found, accurate casting is required to ensure your bait hits the same spot every time.
Fishing techniques on roman lake
As one would expect with fairly large water holding a good head of carp, all traditional and modern techniques work well. Anglers going for the catfish tend to use 21mm Halibut pellets or fishmeal boilies although they should note that live and dead baits brought onto the site from outside the fishery are not permitted.
Unusually for a carp fishery, Roman Lake tends to yield few fish from the surface with anglers fishing to the island or lily pads getting the best results. The margins are also particularly productive, especially at night when the bank side is quiet.
Accessibility on Roman lake
Weed free and with a hard clay bottom, Roman Lake has a hard road around its entire perimeter and its own fishing lodge equipped with hot and cold water, where anglers can make drinks and prepare their own food using the microwave. The lodge also has its own toilets, again with running hot and cold water.
Anglers should note that juniors, visitors or spectators under the age of 12 are not allowed on this lake because of the size and quality of fish.
Plantation Lake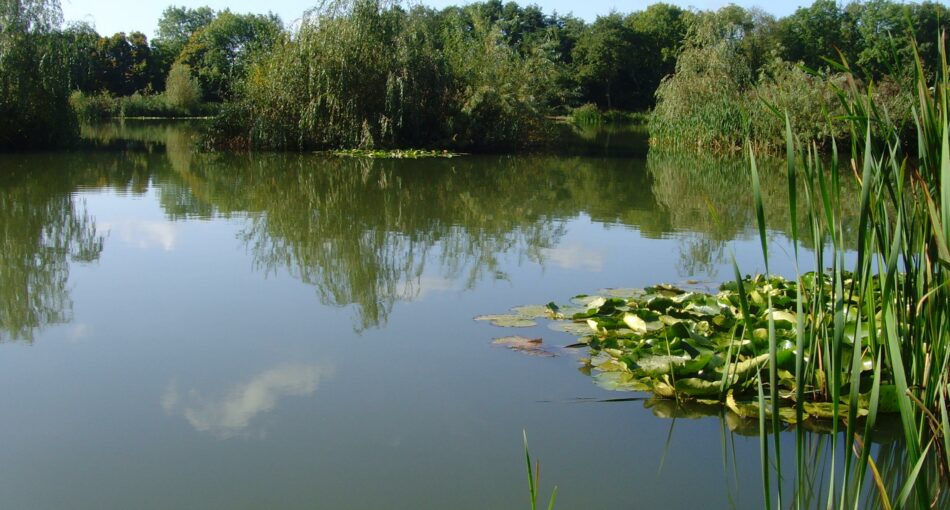 Plantation Lake is a six-and-a-half acre water which has been developed specifically to meet the growing demand for big carp and catfish fishing at the venue.
Plenty of islands, plateaux and vegetation
With many outstanding features including a total of nine islands, several plateaux and deep holes and plenty of bank side vegetation, reed beds and lily pads, Plantation Lake offers a total of 20 woodchip pegs.
The lake is equipped with its own fishing lodge which has a gas cooker, kettle and a sink with hot and cold water. The toilet again has its own hot and cold water.
Genuine english carp up to 50lbs
Plantation Lake has been heavily stocked with 160 genuine English mirror and common carp whose weights vary from high teens to just over 50lbs with many in the higher weight bracket. There are also many heavy weight catfish which are providing exciting sport and many surprises.
Plantation Lake has a hard road around its entire perimeter and has a clay bottom and is weed free.
Advice for plantation lake
As is to be expected for a water of this quality, anglers should also go equipped with suitable tackle, including a large landing net (minimum 42 inch) and a good quality unhooking mat.
Anglers should note that juniors, visitors or spectators under the age of 12 are not allowed on this lake because of the size and quality of fish.
Specimen Lake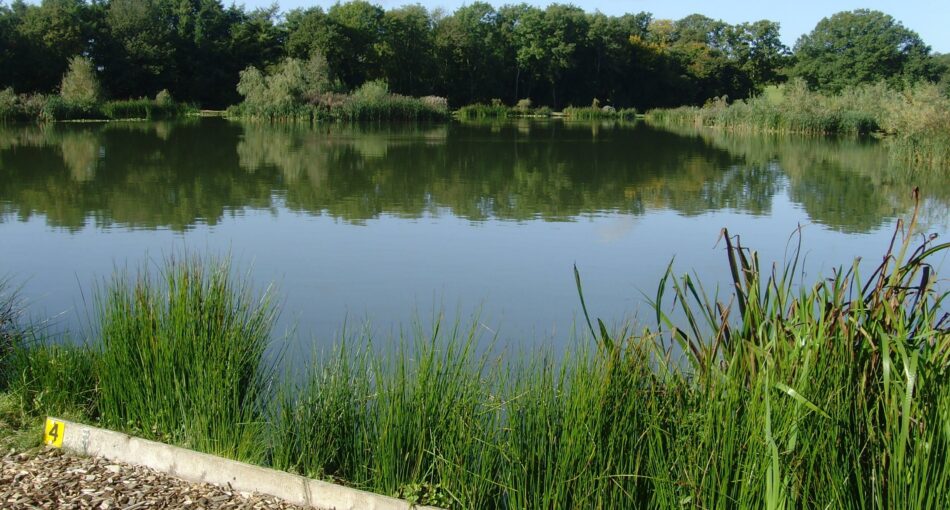 Well stocked with quality fish
At three acres in size but with only eight purpose-built wood chip peg, Specimen Lake is the smallest of the specimen lakes at Furnace Lakes and has a central island. Again this lake is heavily stocked with top quality fish to maximum capacity and contains over 90 double figured carp, approximately 20 of which are between 20lbs and 30lbs with at least seven over 30lbs. The largest fish to have been caught so far was a 42lbs 10oz mirror.
One of the main differences between Specimen Lake and Roman Lake is that carp can be taken off the top quite readily, virtually throughout the day.
Technique on Specimen Lake
Fishing the margins and tight to the islands works well. Although there are fair numbers of perch to 3lbs in this water, they have really only been retained to keep down the carp fry and few anglers bother to fish for them, although a 3lb perch is a fine fish!
In addition, there are more common carp than mirrors in Specimen but because the water holds fewer anglers the fishing seems to be more productive.
Here again the depths vary, this time from three feet in the margins to about 10 feet in the deepest part of the lake and once more the water has a shelving bottom.
Baits and techniques for fishing this lake are much the same as those for Roman Lake with both modern and traditional methods working well. However, because good quality fish can be taken off the surface, dog biscuits, bread crust and floating pellets are popular baits.
Accessibility at Specimen Lake
Specimen Lake has a hard road around its entire perimeter, a clay bottom and is weed free. Again it has a lodge with cooking facilities and clean toilets nearby.
Anglers should once again note that juniors, visitors and spectators under 12 are not allowed on this water for any reason.
Kiln Lake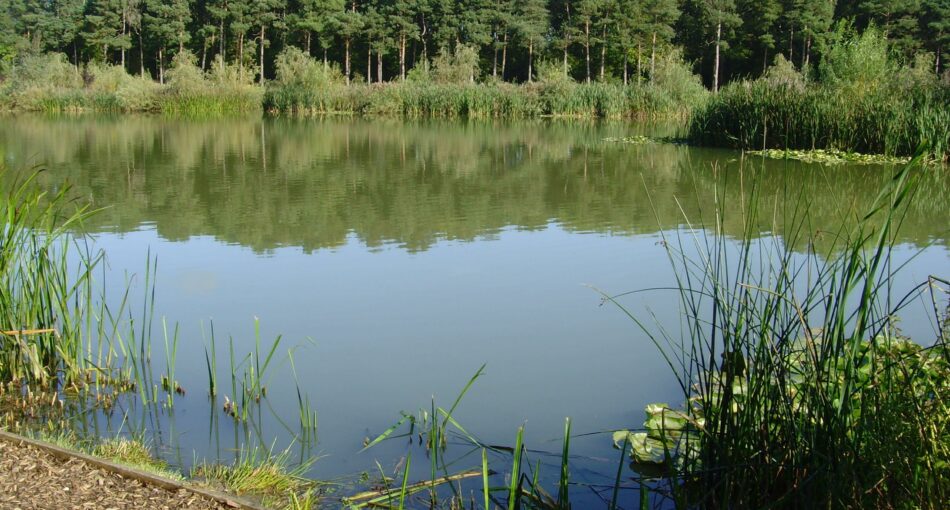 At four-and-a-half acres in size, Kiln Lake has many features including lily pads, margin growth and eight islands and is again heavily stocked with over 150 large common and mirror carp which range from the mid-20s to 40lbs.
Varying slightly in depth from six to nine feet all over the lake, it pays to plumb the depth if you want to be precise and find the deeper holes, although so far most anglers have tended to fish to one of the eight islands or the gullies in between where they have seen the fish patrolling.
Designed for carp anglers
Designed specifically for specimen carp anglers, Kiln is a truly attractive water which offers 18 purpose-built and spacious wood chip pegs.
Proven baits on this lake are Cell, Hybrid and Activate boilies along with a bed of pellet or particle mix. In the warmer weather fish are also being taken off the surface with dog biscuits and even the traditional loaf of unsliced bread.
Facilities at Kiln Lake
Again there is a hard road around its perimeter whilst the lake itself has a clay bottom and is weed free. There are several lodges and toilets strategically located close to the lake with hot and cold water, a kettle, microwave lodge and clean toilet nearby.
Anglers should note that juniors, visitors or spectators under the age of 12 are not allowed on this lake because of the size and quality of fish.
Furnace Lake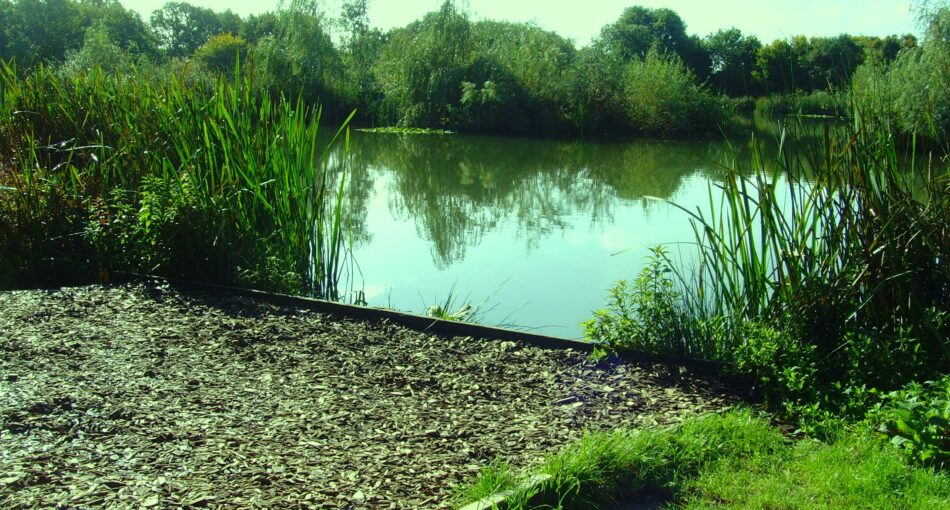 The largest of the Furnace Lakes Fishery waters, Furnace Lake is a heavily stocked specimen and match lake with enough room to accommodate more than 40 anglers on well-spaced and varied pegs.
Silverfish and carp on Furnace Lake
Furnace Lake offers a choice of angling from fishing for carp which run to 40lbs to fishing for silver fish which include tench, bream, roach, rudd, pike and perch, all of which run to a good size with 100lb bags being common during the summer months. Multiple catches of carp are a frequent occurrence, with many carp being taken off the surface with floating baits.
Furnace Lake held the British Rod Caught Record for perch in the 1930's with a fish of just over 3lbs.
In addition to using traditional and modern carp fishing methods, the bankside vegetation around Furnace Lake and the beds of lilies make this a great water for surface fishing as both provide plenty of cover for both fish and angler.
The varying depth of Furnace lake
Varying in depth from 10 feet at the deep end and five feet at the far end from the entrance, Furnace Lake has bottom which shallows gradually and a gulley which runs down the centre of the lake giving anglers the opportunity of fishing swims with different characteristics.
There are purpose built bivvie swims down one side of the lake, which are large enough for anglers to double up, making Furnace Lake popular with night anglers. Furnace Lake also has clean ladies and gents toilets with lodge and cooking facilities nearby.
Hyes Lake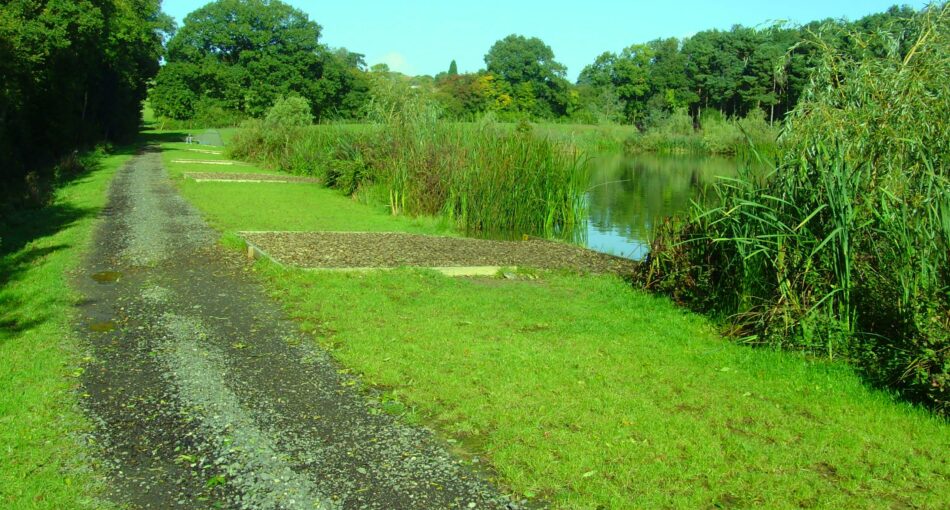 A well established two and a half acre water, Hyes Lake incorporates two small islands and is one of those waters where, although it holds some big fish with the record standing at 28lbs 6oz, even the novice angler can expect to catch well.
Stocked with a good number of double-figure and 20lb-plus carp, the water also holds tench, bream, roach, rudd and perch and is popular with junior anglers in summer as it is almost impossible to blank!
Methods for fishing on Hyes Lake
Hyes Lake is also popular with night anglers. Although it has a flat and even bottom and is only about four feet deep, one of the more popular methods of fishing it is either with the feeder, particularly in winter, and on the surface in summer with dog biscuits, chum mixer, bread crust and large floating pellets.
Pleasure anglers who like to float fish usually use maggots, corn, luncheon meat or casters fished over either groundbait or coarse fish pellets. Again, fishing either close in, to the weed beds or to one of the island usually tend to be most productive.
Prices
Please note: there is a minimum stay of 24 hours on Plantation Lake. Juniors under 12 must be accompanied by an adult. Anglers are allowed one guest per peg on all lakes subject to a guest fee. Whole lakes are available for rent from mid-September to March
On Roman, Kiln, Specimen and Plantation Lakes:
No juniors, visitors or spectators under 12 allowed
Minimum stay 24hrs
On Hyes and Furnace Lakes
All juniors 12yrs and under must be accompanied by an adult
Roman, Kiln, Specimen and Plantation Lakes

Price (Three rods max)
Day ticket

Day ticket
25.00
24-hour ticket

24-hour ticket
35.00
48-hour ticket

48-hour ticket
65.00
Each additional 24 hours

Each additional 24 hours
30.00
Hyes Lake

Price (One rod)
Price (Two rods max)
Day Ticket

Day Ticket
15.00
20.00
24-hour ticket

24-hour ticket
-
35.00
48-hour ticket

48-hour ticket
-
65.00
Each additional 24 hours

Each additional 24 hours
-
30.00
Furnace Lake

Price (One rod)
Price (Two rods max)
Day ticket

Day ticket
10.00
15.00
24-hour ticket

24-hour ticket
-
30.00
48-hour ticket

48-hour ticket
-
55.00
Each additional 24 hours

Each additional 24 hours
-
25.00
How to get there
From Guildford follow the A281 and signs for Horsham. Continue on the A281 for about 12 miles until you come to Bucks Green.
The entrance to Furnace Lakes is about two miles further along the A281 on the left hand side signposted Carp Fisheries.
SATNAV users should enter the Postcode RH13 0QZ although this will take you to another location.
Only turn off the A281 once you see the sign for 'Carp Fisheries' at the entrance.
Get directions on Google Maps
Comments