Peatling Pools
Attractive mature six pool Leicestershire fishery at Peatling Parva near Lutterworth offering pleasure and match fishing in a rural setting
Key facts about Peatling Pools Fishery
Good head of commons, mirrors and crucians
Silvers include barbel, tench and bream
Plenty between 12 lbs and 15lbs
Match weights over 100lbs common
Day tickets available on the bank
Attractive natural looking waters
Good for pole, waggler and ledger fishing
First developed over 30 years ago on the site of a spring-fed peat bog, Peatling Pools is a pretty five pool venue offering a range of pleasure fishing for anglers of all ages and abilities plus two new pools – Plough and Harrow – which are reserved for club matches. Across the road from the entrance to Peatling Pools are the Peatling Match Lakes which form part of the same complex.
Opening times, history and pricing
Peatling Pools are open from 7.00am until 6.00pm from November 1 until March 31 and from 6.00am until 6.00pm from April 1 until October 31. Night fishing is not allowed. The fishery was established by the father of the present owner and run as a retirement interest. Since taking over the pools, however, Stuart Ellingworth has invested in improving not only the fish stocks but also the banksides, the pegs and other aspects of the fishery to bring it more into line with the needs of the modern day angler. Stocks are regularly boosted with the addition of some hard fighting barbel and F1 carp. For our day ticket pricing please see our pricing table at the bottom of this page.
A number of pools to choose from
Offering about an acre and a half of water in total, Malcolm Pool and Magna Pool are the two largest waters whilst Parva, which gets its name from the Latin 'parvus' meaning 'little', is the smallest. Of the three pools, Malcolm – named after Stuart's father who developed the fishery – is the most popular. In 2010 two new match pools were opened – Plough and Harrow pools which can be found at the top end of the fishery together with a smaller stock pond named Secret Pool. View our day ticket pricing
All three main pleasure pools hold good heads of mirror, common and crucian carp whilst stocks have been supplemented with the addition of some ghost carp, which were introduced at around the 2lb mark, and some barbel and tench. The barbel are now coming in at around 3lbs whilst the green tench are being caught to 4lbs. The biggest fish to be taken so far at Peatling was a 30lb mirror which was caught by a local angler ledgering luncheon meat on the far side of Malcolm Pool.
Plenty of substantial carp
With a good head of carp running in the 12lbs to 15lb range plus decent stocks of roach, bream, rudd and perch to an impressive 5lbs, Peatling Pools offers a good variety of sport in pleasant rural surroundings. Match weights to 100lbs are not uncommon whilst the average probably run between 30lbs and 50lbs depending on the season. View our day ticket pricing
Malcolm Pool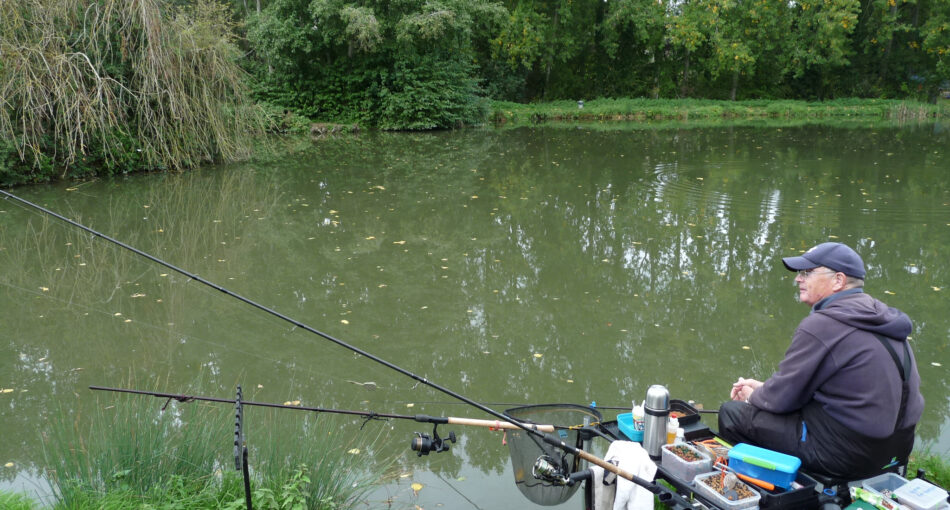 Just over half an acre in size with a small island at the car park end, Malcolm Pool is an attractive reed-lined water with an average depth of about five feet but with holes varying between eight and 12 feet deep – making it worth plumbing the depth when pole or waggler fishing or seeking the deeper parts of the pool in winter. There is plenty of bankside vegetation to give cover for anglers.
Regarded by some anglers as a fairly challenging pool where most people have their favourite swim, Malcolm fishes well all year round. Popular techniques are ledgering, fishing the feeder and fishing the waggler, either in the margins or towards the island. It is also popular with pole anglers who can get close to overhanging features and by the weeds without the danger of becoming snagged.
Many anglers report that the sport varies throughout the day with early catches of roach and bream giving way to carp as the temperatures warm up. The fish also seem to feed at different depths throughout the day, so it pays to be prepared to experiment if they are not feeding on the bottom.
Whilst sweetcorn, luncheon meat and frozen prawns are three popular baits when fishing for the carp, roach and bream, chopped worm, caster and red and white maggots are also highly effective, particularly in winter. Groundbait can be used in moderation although the fish can be attracted and held in swims equally effectively by regularly feeding coarse fish pellets, samples of hook bait and other particles.
Malcolm is also renowned locally for holding some big perch with specimens caught and weighed at up to 4lbs. Indeed, one angler travels from Cambridge once each month just to fish for the perch with the fish falling more regularly in winter to baits of chopped worm and maggots.
In addition, Malcolm Pool also holds good heads of roach to 3lbs, rudd to about 2lbs, bream to 5lbs and some tench and barbel. It is also known to contain some Koi Carp and Golden Orfe, although as with the tench and barbel the actual sizes of these fish is so far unknown.
Magna Pool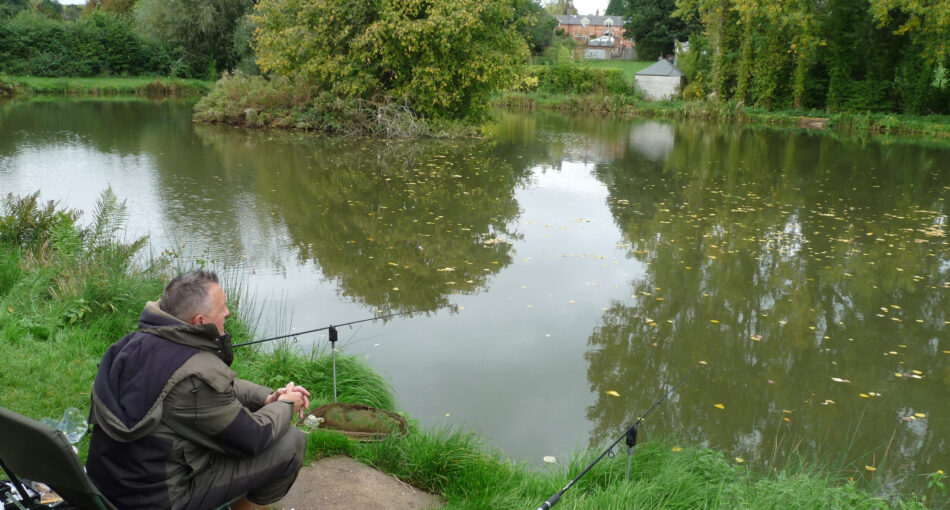 Again just over half an acre in size, Magna is the original peat pool at Peatling Pools and has an island, a gravel bottom and average depth of five feet throughout which makes it an easy water to fish on either pole or waggler tackle. Magna is a good water to get away from other anglers for those who like secluded fishing with a good chance of bagging up. Indeed, catch rates have greatly improved recently following the removal of some of the trees which were becoming intrusive.
A good year-round fishery because it is very sheltered, Magna Pool is an ideal float fishing water. Offering much the same species and sizes of fish as can be found in Malcolm Pool, Magna has been really well stocked over the past 20 years and offers perch to about 3lbs, roach between 2lbs and 3lbs, rudd to a couple of pounds, tench over 3lbs, bream over 5lbs and carp of a similar stamp but not quite as large as those in Malcolm Pool.
Again, fishing in the margins and to the island proves a popular technique, whilst float fishing clear spots in the weed also produces good results if samples of hook bait are fed regularly to draw the fish out from the weeds and keep them on the go.
For those after the carp amongst the weeds, pva bags filled with samples of hook bait work well, but the use of stronger line is recommended because the fish will bolt for the weeds as soon as they feel the hook and the line strength must be good enough to hold against the force of the fish and weed.
Parva Pool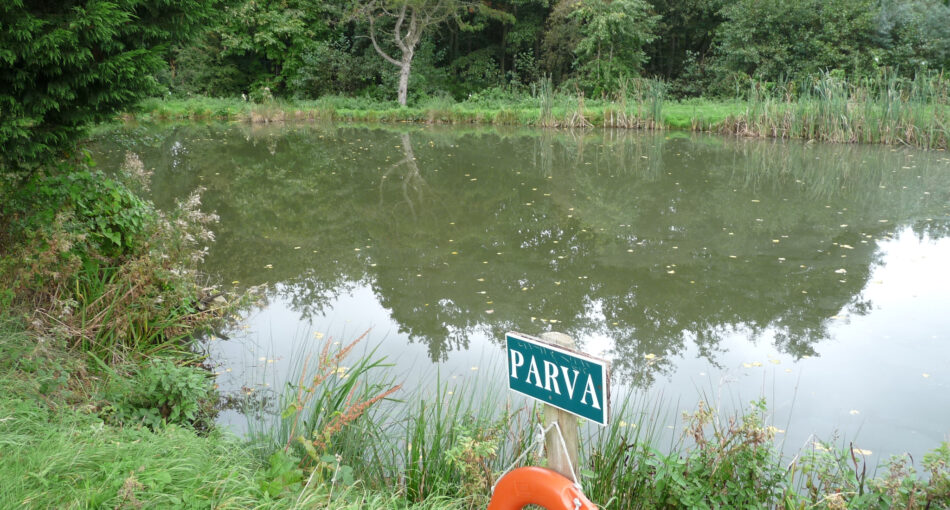 The furthest pool from the car park, Parva Pool may be the smallest of the three Peatling Pools at only a quarter of an acre and capable of accommodating only eight anglers, but it is a delightful and attractive little water with some impressive fish for its size. Again the water is very sheltered, being protected on three sides by trees, and can usually be fished on the float whatever the weather.
As with Magna Pool, Parva is about five feet deep around the sides and shelves away fairly evenly from the banks all the way round in a bowl shape to a maximum depth of about eight feet in the centre. One of the main features of Parva are the perch in the water. These are anything but 'parvus' running to a cracking 5lbs whilst the carp go to a meaningful 15lbs.
If roach are your main quarry, you will not be disappointed here either with specimens again running to 3lbs. Indeed, whatever your quarry, Stuart Ellingworth believes you have to be a pretty bad angler to blank on this gem of a little water!
Unlike the other two waters at Peatling Pools, Parva has no island to fish to although it has plenty of reeds around the bankside which provide cover for anglers. At the far end there are also some overhanging willows which give shelter from the sun to the carp in hot weather. Having said that, in summer the carp can often be seen about a foot below the water in shoals of 10 or more fish like silent motionless submarines. This makes the water ideal for stalking because the fish know as soon as a bait hits the surface and they will usually come to investigate.
Here again, pole angling is also quite popular with most anglers fishing the margins as they do with the waggler. Because of its size there is little need for the feeder or ledger.
Secret Pool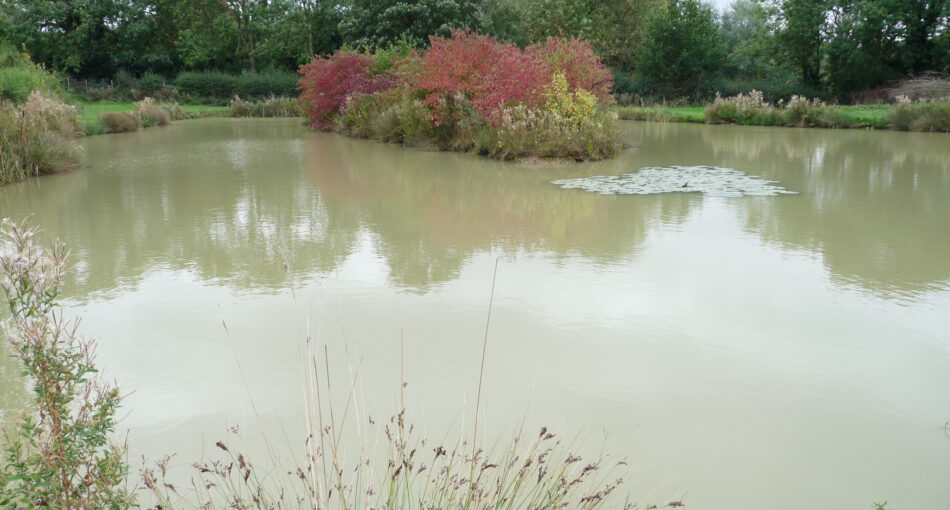 Secret Pool holds eight to 10 pegs comfortably and offers fishing for carp including F1s, barbel, tench, rudd and roach. Well established, it is ideal for small club matches and regularly throws up catches of between 50lbs and 60lbs.
Plough and Harrow Pools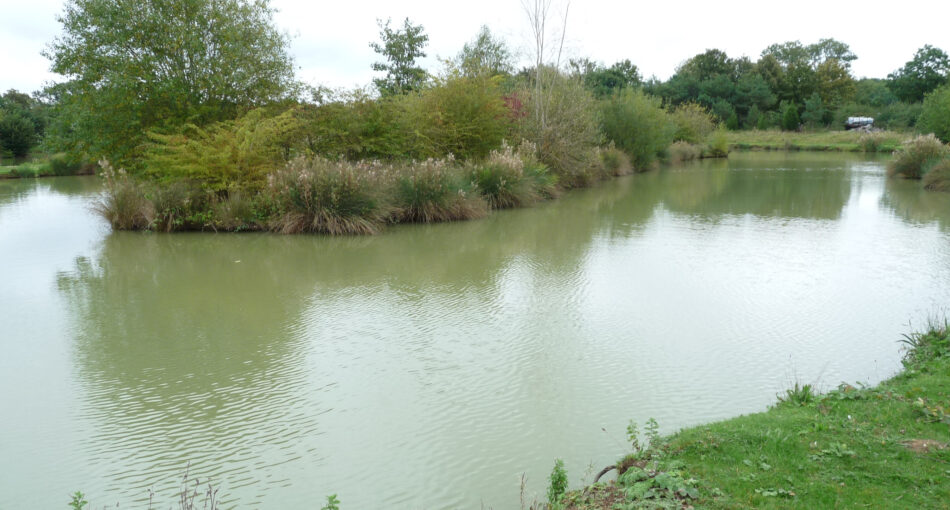 Opened in Spring 2010, Plough and Harrow pools have been constructed on the higher ground to the right above the three original lakes and are initially being reserved for match fishing with weights of up to 260lbs regularly being taken.
The success of Plough and Harrow can be judged by the fact that matches regularly throw up winning weights of 120lbs whilst the match record for Plough currently stands at 260lbs with Harrow close behind with 250lbs. Both weights were for five hour club matches.
Plenty of pegs, to fish the variety of carp, tench and more.
Offering 29 pegs on Plough and 30 pegs on Harrow, both pools have been stocked predominantly with F1 carp together with commons and mirrors, golden and green tench, barbel and bream. The carp currently run between 1lb and 8lbs with the tench being between 2lbs and 3lbs. The barbel average 2lbs and the bream up to 2lbs.
The most popular methods for fishing Plough and Harrow are fishing the pole with pellet, fishing a waggler in the margins, the central channel or towards the island and fishing a feeder to the island. The most popular baits are soft hooker pellets, sweetcorn, maggots and chopped worm.
Matches on Plough and Harrow Pools
In addition to being reserved for club matches, both pools are used for regular Open Matches. Please use the enquiry form on this page or telephone 0116 2867316 for Open Match peg fees, dates and information. Bookings should be made by calling 0116 2867316.
Prices
Match tickets cost £12.00 and should be booked by telephoning the fishery or by e-mail
Day Tickets

Adults
Jr/OAP/Disabled (Midweek)
Jr/OAP/Disabled (Weekends and Bank Holidays)
One Rod

One Rod
9.00
7.00
9.00
Two Rods

Two Rods
11.00
9.00
11.00
Rules and conditions
Day ticket anglers are permitted to use a maximum of two rods and keepnets are only allowed in matches. Junior anglers under 16 should be accompanied by an adult and groundbait is only allowed in moderation. As with most other venues these days, this is strictly a barbless hooks only fishery. Carp mats should be used when handling fish for weighing or taking photographs.
How to get there
Peatling Pools can be found just outside the centre of the tiny village of Peatling Parva, just a short drive through the countryside from Lutterworth off the M1.
After leaving the motorway, drive through Lutterworth town centre to the garage on the left hand side of the road and you will see a turning to the right signposted Gilmorton.
Follow the road to Gilmorton and pick up the signs for Peatling Parva.
Drive straight through Peatling Parva and you will see the fishery on the left hand side as you leave the village.
Get directions on Google Maps
Comments