Malston Mill Farm and Holiday Cottages
Six luxury self-catering holiday cottages with fishing for carp to 30lbs and silvers on a stunning private lake
10 good reasons to visit Malston Mill
Six luxury holiday cottages
Perfect for families & couples
Heated indoor and outdoor swimming pools
Games area, gymnasium & tennis court
Beautiful landscaped gardens in parkland setting
Tourist Board rated 4-Star and 4-Star Gold
Play area with tree house, climbing wall & zip wire
Free fishing on attractive one-acre private lake
Carp to 30lbs plus silver fish to 2lbs
Secure storage room for anglers' tackle
Although Malston Mill Farm and Holiday Cottages was developed primarily as a holiday venue for families and couples, its increasing  popularity with anglers over the past few years has led the owners to change tack and concentrate on providing everything anyone could want from a luxury fishing holiday. Please note that for the convenience of guests, pets are not allowed.
Top class facilities for all the family…
Situated three miles from the picturesque Devon estuary town of Kingsbridge and rated 'Excellent' with the Visit Britain Tourist Board, Malston Mill's facilities are second to none. Guests staying in any of the six stunning four star and four star gold holiday cottages can enjoy a diverse range of top class facilities including heated indoor and outdoor swimming pools, hot tub, infra red sauna, exercise room, games area, soft play area for Under 5s,  outdoor all-weather tennis courts, outdoor play area and tree house with climbing wall and zip wire for children.
…plus a stunning lake with specimen carp to 30lbs
For anglers, the icing on this sumptuous cake is the stunning one-acre lake in landscaped gardens which offers fishing for quality specimen carp which now run to 30lbs plus good stocks of silver fish including roach to 2lbs, rudd and even some brown trout for the fly fisherman.
In addition to the lake there is also a stream which runs through the venue which holds wild brown trout.
Any because no more than 21 guests will be staying at Malston Mill at any one time anglers are guaranteed to have plenty of room to themselves to fish.
Take a virtual tour of Malston Mill
Malston Mill Lake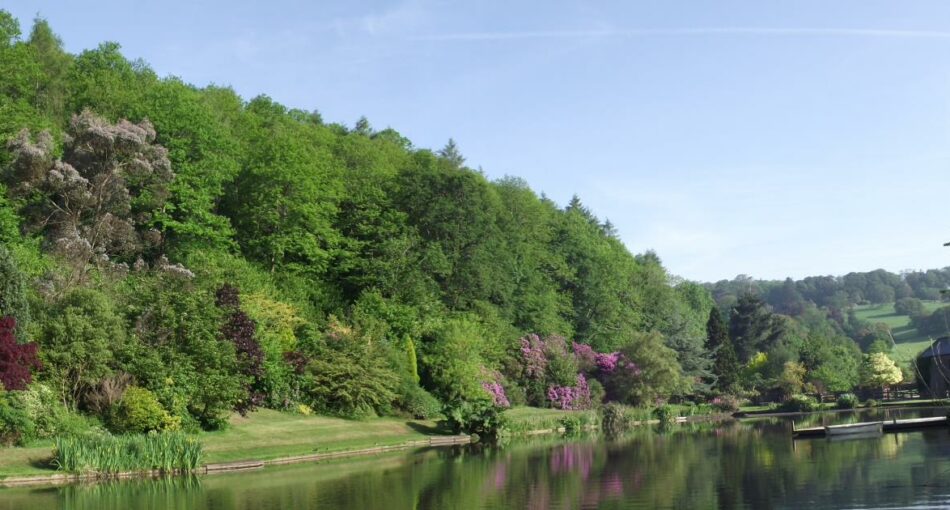 The jewel in the crown for anglers visiting Malston Mill is undoubtedly the stunning one-acre lake set in landscaped gardens which is reserved for the exclusive use of guests.
Stocked with a good head of common and mirror carp which now run to 30lbs with the biggest fish caught to date standing at over 29lbs, the lake also holds a good head of silver fish including some lovely roach which run to 2lbs and rudd.
There's even fly fishing for trout
For anglers who fancy trying their hand at fly fishing there are a decent number of brown trout which anglers are asked to return to the lake after unhooking.
The lake was dug by the present owners some 37 years ago. With a flat and even clay bottom, it slopes gently from the shallow end where three to four feet of water can be found down to some 10 feet at the deep end.
Although there are a few purpose-built timber pegs which have been installed to separate some of the bankside planting, anglers can fish wherever they want from the grass banks. There is also a decking area which juts out into the lake where anglers can fish from.
The fishing at Malston Mill is free of charge for guests who can use up to two rods at a time. Also, if other members of the family fancy trying their hand at fishing, Malston Mill will provide complimentary Environment Agency Rod Licences for them.
All techniques work well for the carp and silvers
All traditional and modern techniques work well although anglers fishing for the carp are recommended to use a minimum 10lb breaking strain line.
Popular baits include boilies, sweetcorn, chum mixers and bread although other baits such as luncheon meat and pellets are worth a try. The only bait ban is that nuts should not be used.
Although there are few rules, as with most fisheries these days only barbless hooks should be used and keepnets, ground bait and bait boats should not be used. Anglers are also required to disinfect their landing nets in the bin provided before use. The fishing is from dawn to dusk.
Malston Mill is ideal for short angling breaks
Three and four day short fishing breaks are available for anglers and their families who are looking for a short get-away whilst a wide range of other venues including opportunities for sea fishing are available in the area.
Lakeside Cottage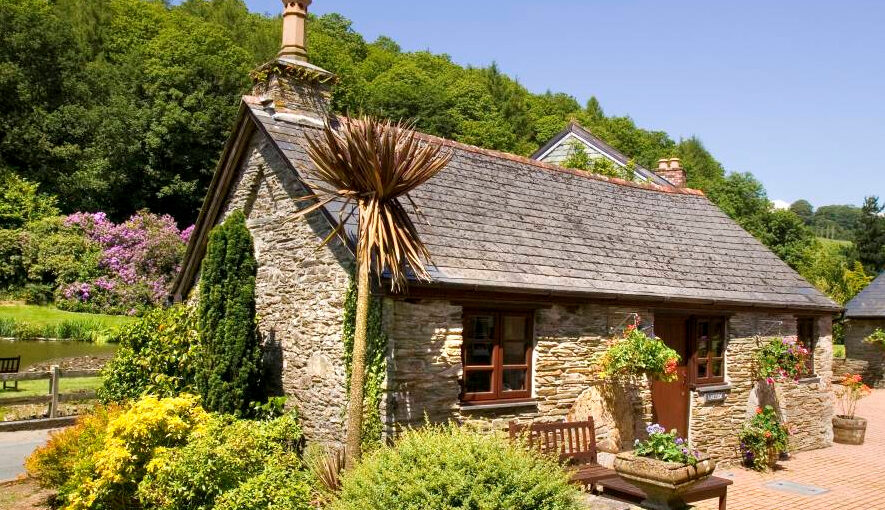 Lakeside Cottage offers the opportunity for anglers to combine a romantic cottage which sleeps two with an uninterrupted view of the lake and gardens.
The cottage has an open plan kitchen and lounge with exposed beams, stone walls and in the colder spells the warmth of the log burner. The bedroom as an en-suite shower room with walk-in shower, washbasin and WC whilst the four-poster bed with quality firm mattress and beautiful linen ensures a comfortable night's sleep after a day's fishing or sight seeing.
Sorry no pets.
Waterfall Cottage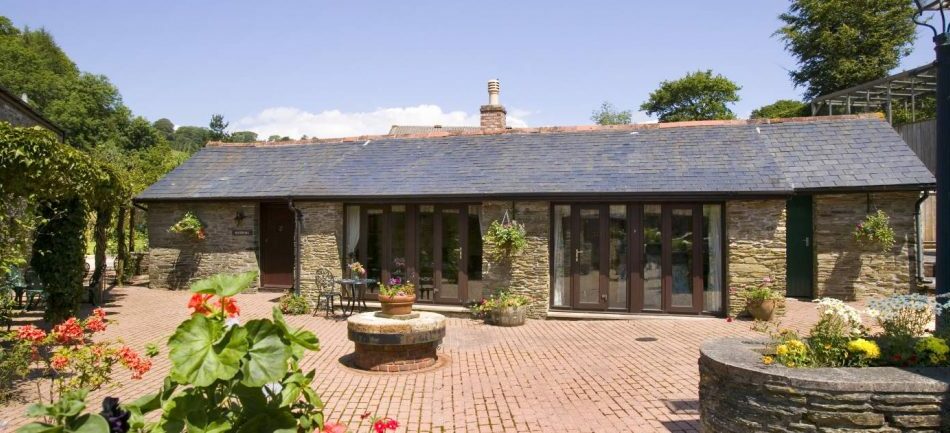 Sleeping two people, this luxurious cottage has a spacious lounge with oak beamed ceiling and oak panelled walls incorporating a Cotswold stone Minster style fireplace for those cosy evenings in front of the fire. It has been awarded 4-Star Gold Award by Visit Britain.
The lounge/diner has ceiling to floor windows overlooking the flower-filled courtyard. The beautiful oak kitchen is equipped with fridge/freezer and dishwasher whilst the bedroom with four poster bed and a cot has its own en-suite shower room with walk in shower, washbasin and WC.
Sorry no pets.
Courtyard Cottage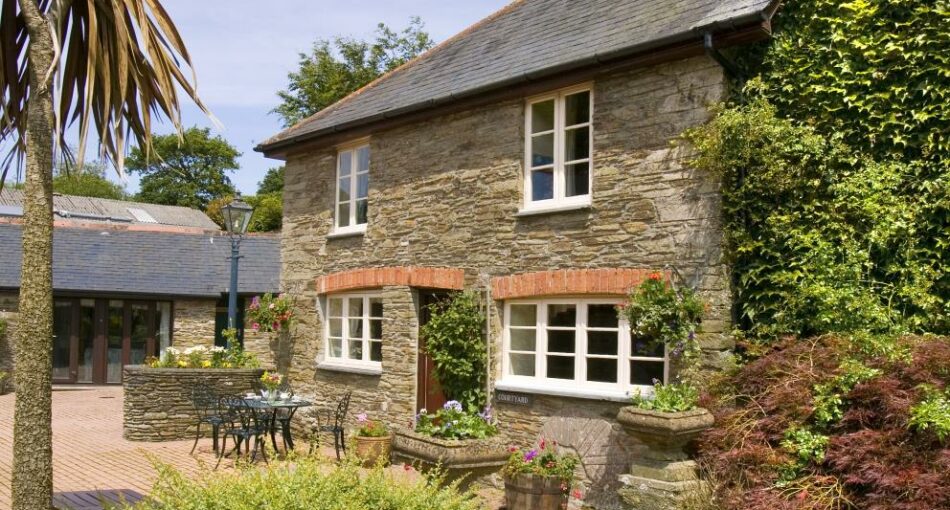 Sleeping up to four people, this delightful cottage has view of the lake. The lounge/diner has exposed beams, a leather Chesterfield settee and electric log burner style fire. The spacious kitchen incorporates beautiful tiled walls and oak fitted units and has a large fridge/freezer and dishwasher.
Stairs lead to bedrooms and bathroom. The colourful double room has a Half Tester bed whilst the second bedroom has twin single beds. The bathroom incorporates a shower over bath, washbasin and WC.
Just outside the front door are table and chairs for alfresco lunches or that evening drink.
Sorry no pets.
Mill Cottage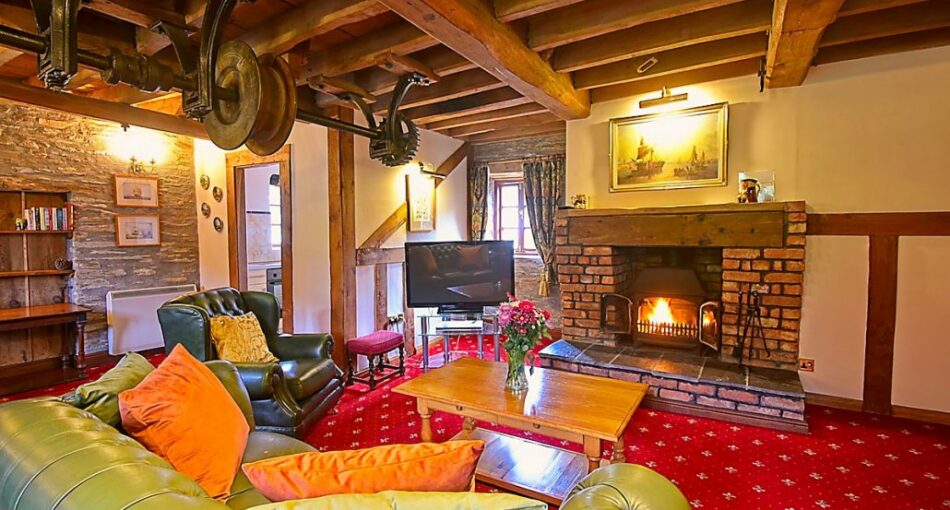 Sleeping six people and equipped with a cot, Mill Cottage is part of the former mill with the original mill workings suspended from the massive oak beamed ceiling of the spacious lounge/dinning room. This cottage overlooks the lake and landscaped gardens.
The lounge has a leather Chesterfield settee, oak dining table and log burner, whilst the well equipped kitchen with its light beach units includes a large fridge/freezer and dishwasher. Upstairs the master bedroom has four poster bed with colourful drapes and en-suite shower room with shower, basin and toilet. The second double room has a double bed and washbasin unit whilst the twin room has single beds. The second bathroom incorporates a bath with hand held shower, washbasin and WC..
This cottage has its own private drive and garden with BBQ and parking for two cars.
Sorry – no pets.
Dairy Cottage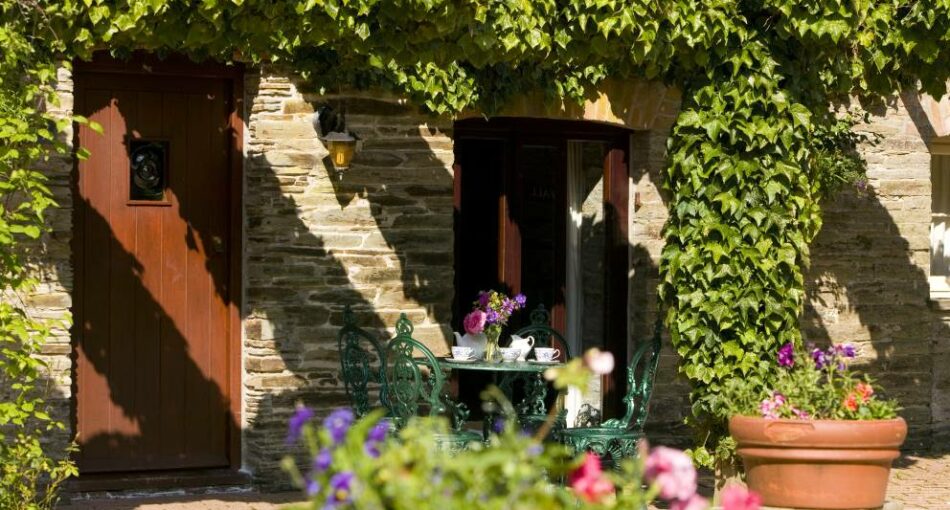 Sleeping three people, Dairy Cottage was once the original dairy at Malston Mill and part of the ancient barn which stands at the head of the lake. It offers a magnificent view over the lake and lily beds.
Entry to the cottage is through the kitchen which is equipped with a large fridge/freezer and dishwasher and where guests get their first view of the lake. The tastefully furnished lounge is full of character and features an oak beamed ceiling, exposed stone walls and a brick Inglenook fire place which adds to the warm and luxurious ambience.
Upstairs there is a double bedroom with four poster bed and a single coronet bedroom. The  modern bathroom has a shower over the bath, washbasin and WC.
Table and chairs in the Dairy catch the morning sun for breakfast or morning coffee.
Sorry – no pets.
Riverside Cottage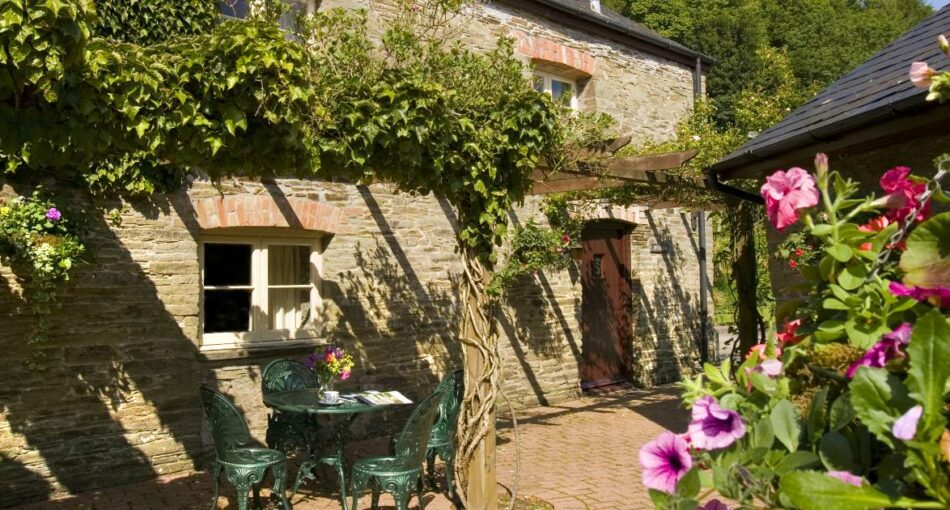 Sleeping four people and equipped with a cot, the charming Riverside Cottage is also part of the ancient barn and was the other half of the working dairy. Like Dairy Cottage it also has magnificent views across the lake and the landscaped gardens.
The lounge and dining room feature exposed stone and character brickwork, oak beams, an  Inglenook fireplace for evenings in front of the fire and beautiful pictures around the walls whilst the kitchen again comes equipped with a large fridge/freezer and dishwasher.
Stairs lead to double four poster room whilst one of the two single bedrooms features a Coronet bed. The modern tastefully tiles bathroom has a shower over the bath, WC and washbasin.
Sorry no pets.
Rules and conditions
All landing nets to be cleansed in the bin provided before use
No keep nets
Barbless hooks only, no pinched or micro barbed
No Ground bait
Dawn to Dusk fishing only
No fishing tackle to be left out over night
No unattended rods
No Bait Boats
All nuts are banned
Fresh boilies only
Have your cameras ready, no leaving fish on the bank
Comments