Carpe Diem Cotswold Water Park
The ideal accommodation for enthusiasts of both coarse and fly fishing in the picturesque setting of Cotswold Water Park
Ten reasons to stay at Carpe Diem
Perfectly situated for discovering the Cotswolds
Suitable for families all ages
Accommodates up to eight guests
Four bedrooms, three bathrooms
Lake side accommodation with fishing
Carp to 35lbs, tench and bream to 10lbs
Perfect for an luxury angling break
Exclusive sun deck for private relaxation
Abundant outdoor activities available
Open plan living/dining area
The perfect base for exploring the Cotswolds
Carpe Diem is the perfect venue for an angling holiday, with outstanding accommodation located on the side of two excellent, well stocked fishing lakes – making it an absolute haven for anglers and their families looking for break.
Beyond the fishing opportunities, Carpe Diem ensures a comfortable and family-friendly stay, making it a versatile choice for those seeking a harmonious blend of outdoor recreation and relaxation. In this perfect retreat, the joys of fishing intertwine seamlessly with the warmth of family moments, creating a truly memorable stay at Cotswold Water Park.
Cotswold Water Park
The Cotswolds Water Park, situated near the source of the River Thames at Kemble, comprises a network of freshwater lakes that serve as versatile hubs for various recreational activities. From fishing and sailing to canoeing and water skiing, the park offers a diverse range of water-based pursuits. Beyond its dynamic recreational offerings, the park is home to an extensive and varied collection of fauna and flora, adding to the natural charm and ecological richness of the area.
Fun for all the family
Centrally located in the Cotswold Water Park, Isis Lakes offer convenient access to a variety of water sports and enjoyable activities. The surrounding area features charming country pubs, restaurants, and lakeside cafes. For dining options, The Gateway Cafe and Bar, just across the road, offers excellent pizzas, while the De Vere Cotswolds Hotel presents The Boathouse restaurant, a bar, and luxurious spa facilities. Additionally, the Lakeside Bar and Brasserie on Spring Lake provides an ideal vantage point for watching waterskiing and inflatable rides.
Carpe Diem features:
Sleeps Eight
• 4 x bedrooms
• 3 x bath/shower rooms and 4 x WCs
• 3 x doubles (1 is 4') and 1 x twin room
• Private sundeck
• Gas BBQ
• Wi- Fi included
• Sorry, no pets allowed
• Sorry, no smoking indoors
• Linen, towels and utilities included
• Fishing from designated areas only
Windrush Lake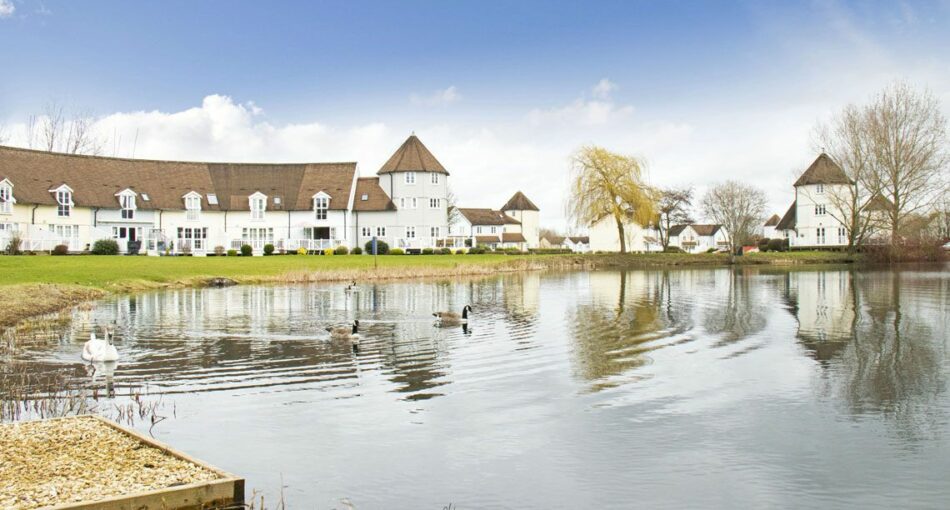 Nestled within the picturesque landscape, Windrush Lake stands out as a superb haven for coarse fishing. With a good head of carp, this idyllic lake promises a good days fishing. Averaging 13ft deep throughout the lake holds carp to 30lbs, good sized perch, roach and trout. The reed lined shores offers a natural looking habitat with well built platforms designed for the modern angler. Pleasure angling techniques including waggler fishing, method feeder and pole fishing work well, as do carp fishing tactics.
Isis Lake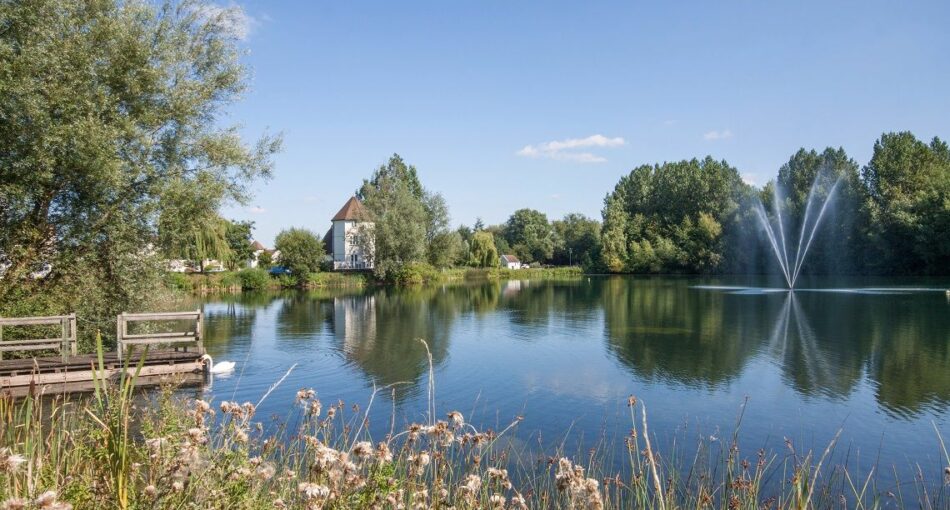 Situated within a meticulously tended landscape, the Isis lake is a mature former gravel pit of around six acres. Well suited for specimen and pleasure anglers, the lake contains some large bream to over 10lbs, crucian carp to 3lbs, tench to over 10lbs and carp to over 35lbs.
Conveniently, equipment and bait are available at a local fishing shop, The Tackle Den, just a short drive away. Explore the Cotswold Water Park Trust website for comprehensive details on local fishing, as well as membership and day pass options.
How to get there
The Cotswold Water Park is located just off The Spine Road Junction (4 miles South of Cirencester) of the A419.
Exit the M4 at J15 and follow the signs for the A419 / Cotswold Water Park
Get directions on Google Maps
Comments