Townsend Fisheries
Well established five lake fishery offering pleasure, match and specimen carp/catfish angling near Bridgnorth in Shropshire
Key facts about Townsend Fisheries
Five Lake fishery near Bridgnorth
Three pleasure/match lakes
Commons and mirrors to 30lbs
Night fishing by prior arrangement
Open 7.00am - 8.00pm Tuesdays to Saturdays
Open 7.00am - 5.00pm on Sundays (4.00pm in winter)
Snacks, cold drinks and limited bait available in the Cabin
Something for everyone
Developed by the current owner's father more than 30 years ago, Townsend Fisheries has a reputation as a productive mixed coarse pleasure and match fishery and a popular carp and catfish venue with commons and mirrors to 30lbs, grass carp to 20lbs and catfish to over 70lbs with several specimens known to run to 50lbs.
Although the fishery has only been open at weekends for much of the past two years, it is now available from Tuesdays to Saturdays for fishing between 7.00am and 7.00pm except for Sundays when it closes at 5.00pm in summer and 4.00pm in winter. In winter it closes earlier at times yet to be decided.
At the entrance to the fishery is a large car park and The Cabin where tickets can be purchased along with a range of cold snacks and drinks, fishery feeder pellets and tins of  luncheon meat and sweetcorn.
Day Tickets do not cover a guest – it's a ticket, per person, per peg unless there is an offer running such as the 'Kids go Free' promotion which is currently running for the summer.
Townsend is an excellent club match venue
In addition to developing a growing reputation as a specimen venue, Townsend Fisheries is also a popular club match venue with the current match record standing at just under 250lbs. Because of this, pleasure anglers wanting to fish on Sundays are advised to contact the fishery to check that pegs are available.
Night fishing by prior appointment
In addition to day ticket angling the two specimen lakes are available for night fishing by prior appointment with tickets available for 12 and 24-hour sessions. For the safety of anglers the gates are closed at 7.00pm or a little later in summer and the site is covered by security cameras.
Whilst the fishery can be contacted through its Facebook Page, which can be found by searching for Townsend Fisheries, anglers wishing to night fish should book in advance by telephoning the fishery.
A five lake fishery offering pleasure, match and specimen carp/catfish angling.
Bottom Specimen Lake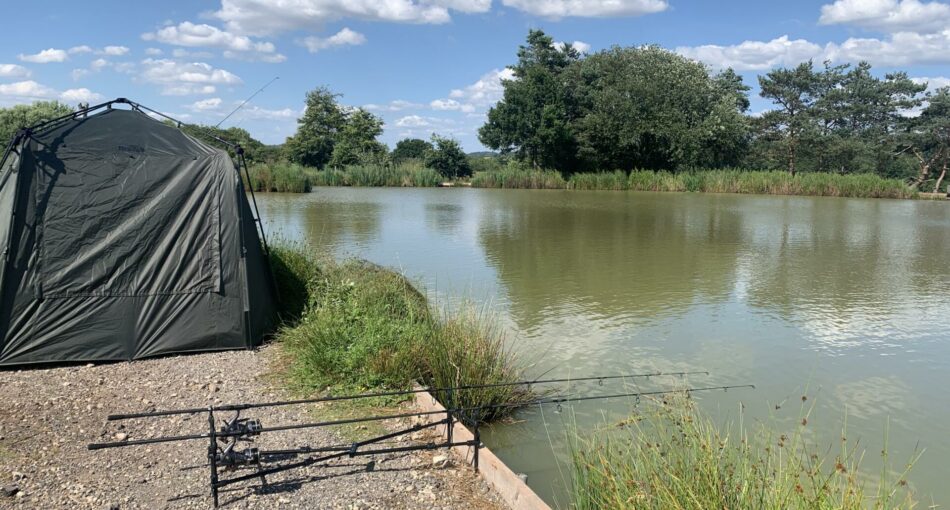 Although it is an acre and a half in size, the Bottom Specimen Lake at Townsend Fisheries has only 12 grass/hardcore pegs with a maximum of nine anglers being allowed to fish at any one time to prevent overcrowding and overfishing.
Its main features are a single large island and two smaller islands and with a clay bottom and maximum depth of six feet in the middle and between one and four feet in the margins it offers plenty of choices of swims.
Well stocked with common and mirror carp to just under 30lbs but averaging 15lbs to 19lbs as well as hard fighting grass carp to 12lbs, the water's popularity as a specimen carp venue is being rapidly overtaken as a prime catfish water thanks to the presence of 'Bertie' who weighed 77lbs when he was last verified and another of just over 70lbs. Although it has not been verified, one angler reported catching an even bigger fish which he estimated to weigh about 90lbs.
In addition to these two beasts there are over half a dozen cats which have been taken in their 50s and a good head of kits in the 7lbs to 20lbs range.
The most popular baits for the catfish are worms and three to four inch lengths of Choritzo sausage fished on a hair rig whilst anglers going after the carp tend to opt for darker coloured flavoured boilies such as Bloodworm Scopex. When the fishing is hard a change to four grains of yellow sweetcorn hair-rigged to a Size 10 hook often improves chances of catching.
As with Top Specimen Pool (see below) anglers should fish a minimum 12lb line strength and a minimum of Size 12 hooks. They should also go equipped with a 42-inch landing net whilst the use of cradles and Klin-ik antiseptic to treat any ulcers or wounds on the fish they catch.
Top Specimen Lake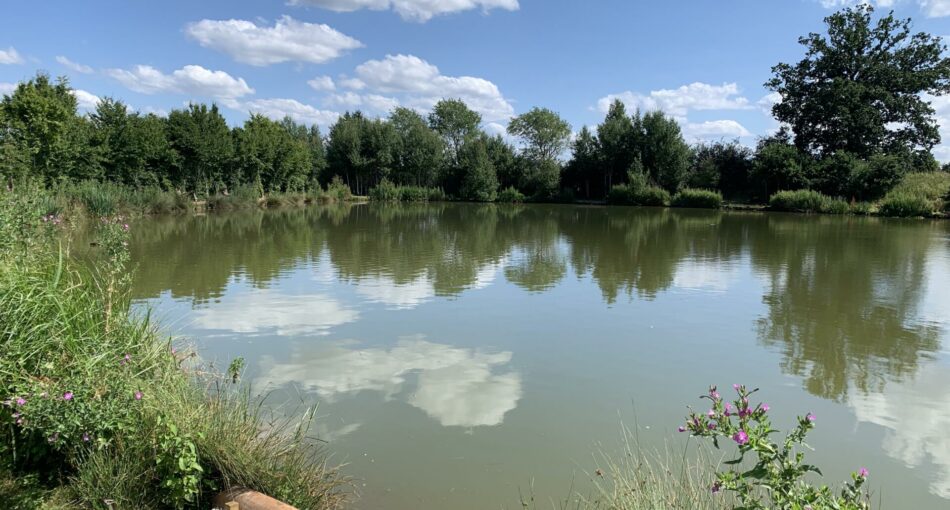 At about an acre in size, Top Specimen Lake at Townsend Fisheries has 11 grass/hardcore pegs and accommodates up to eight anglers at any one time.
The lake is again stocked with commons and mirrors to 30lbs including a good head of fish in the 10lbs to 15lbs range and several over 20lbs, as well as grass carp to 20lbs and a decent number of catfish to a known 55lbs.
Fed by a borehole, Top Specimen Pool is deeper than Bottom Specimen Pool and as a ledge which runs about two feet deep one or two rod lengths out before the bottom drops straight down to an average nine or 10 feet deep.
Popular baits for the carp include 12mm or 15mm White Chocolate, Bloodworm or Scopex boilies as well as 14mm Halibut pellets and one-inch square cubes of luncheon meat whilst popular catfish baits include worms, meat or pellets.
As with Bottom Specimen Pool (see above) anglers should fish a minimum 12lb line strength and a minimum of Size 12 hooks. They should also go equipped with a 42-inch landing net whilst the use of cradles and Klin-ik antiseptic to treat any ulcers or wounds on the fish they catch.
Red Bridge Pool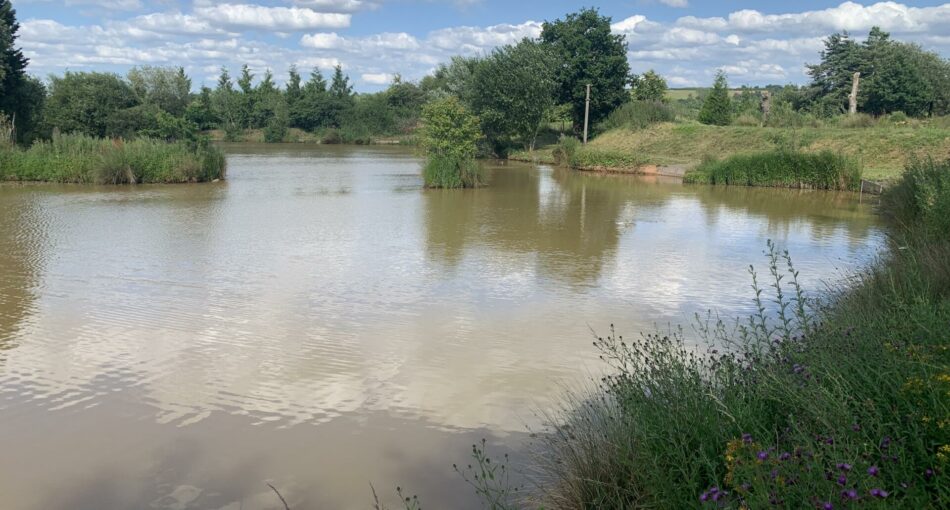 The most intricate of the Townsend Fisheries waters, Red Bridge Pool was formed by combining two smaller pools to create a water which is unusual in shape and has plenty of features to fish to.
A prolific water when 'on form', Red Bridge Pool is Townsend's most popular match venue with the current match record being set in summer 2022 at 246lbs.
At more than an acre in size it holds 17 grass and hardcore pegs and its features include a dead oak where the lake is widest and a couple of small islands and weed beds. With depths that vary between three to four feet at the entrance end to seven feet deep at the far end it has a marginal shelf which caries between one foot and five feet deep.
The dominant species in Red Bridge are F1 carp which run to 8lbs backed by common and mirror carp which average between 4lbs and 5lbs but which run to double figures and grass carp which run to low double figures. The water is also home to barbel between 4lbs and 5lbs as well as bream to 8lbs, perch which run to over 4lbs and a decent head of roach, rudd, gudgeon, orfe, goldfish and koi carp.
Red Bridge is popular with pole, waggler and feeder anglers fishing 4lb to 6lb lie and Size 12 to 16 hooks with a variety of baits including maggots, a single grain of sweetcorn, small cubes of luncheon meat and banded pellets fished over micro pellets, small samples of hookbait or hemp. The secret is not to over bait the swim but to feed little and often.
Match Lake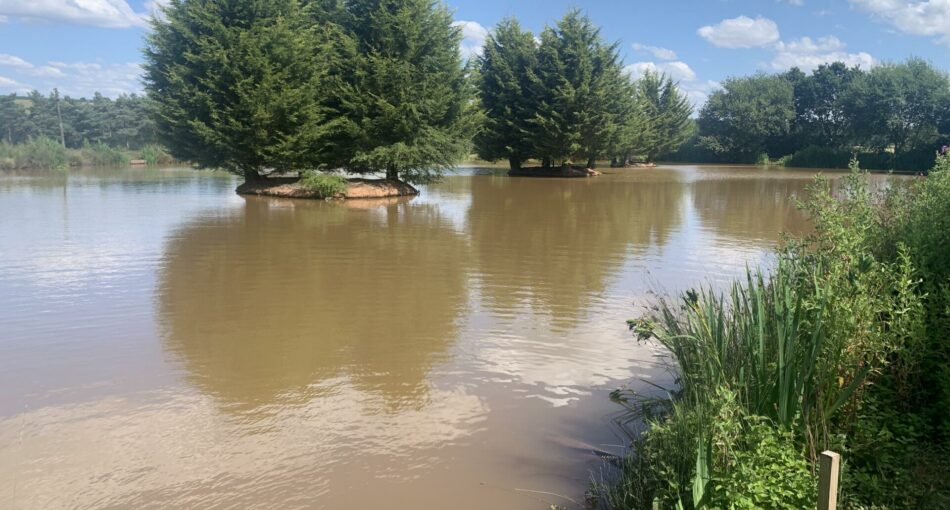 The rectangular shaped Match Lake at Townsend Fisheries is unusual in that it has four conifer-clad islands down its length giving the majority of the 17 pegs a feature to fish to.
Shallowest at the end nearest the Cabin, depths vary between two and a maximum of six feet with the average depth being about  three feet which makes it advisable for anglers to plumb their swim before starting to fish. Having said that, the margins should not be ignored because they can produce good catches of fish.
A popular pole, feeder and waggler water, Match Pool fishes well on a variety of baits although as with the other pleasure/match pools sweetcorn, small pieces of luncheon meat and maggots are all very effective as is slowly sinking bread and bread paste fished on the hook.
Old Trout Pool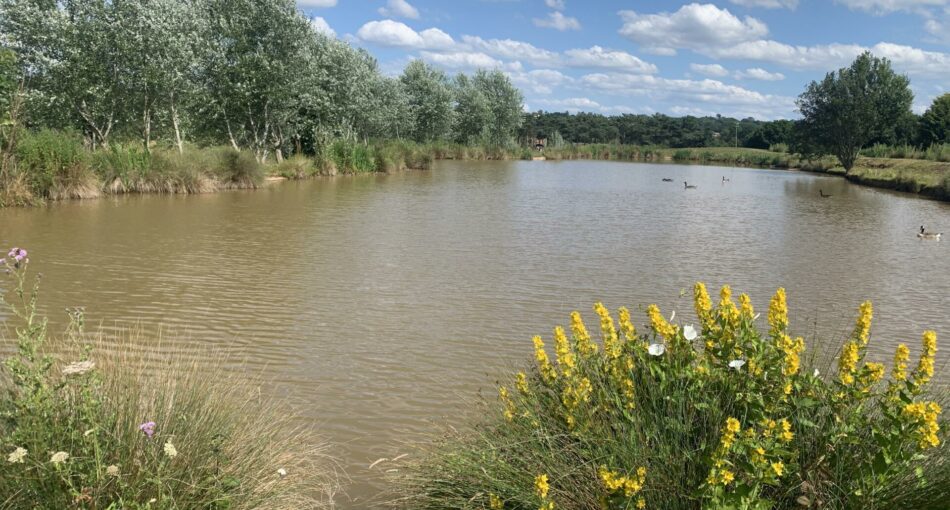 Offering six feet of water at its deepest with a sunken island about a foot under the water in front of the cabin, Old Trout Pool is again a popular pole, waggler and feeder water.
Although probably not as prolific as Red Bridge Pool, it has a good head of roach between 8oz and 1lb 8oz, perch to a similar size, bream to 7lbs, F1 carp to 6lbs and common and mirror carp to mid-doubles.
Maggots, a single grain of sweetcorn and small cubes of luncheon meat are again popular baits whilst small pieces of luncheon meat or sweetcorn fished on a small Method feeder and Size 16 to 12 hooks generally produce good results.
Prices
Tickets are available from The Cabin at the entrance. If closed, please start fishing as the bailiff will collect your fee on the bank.
Specimen Pools

Day Tickets
All anglers

£9.00 one rod

£13.00 two rods

All anglers
£9.00 one rod
£13.00 two rods
Specimen Pools

Night Tickets
All anglers

£20 for 12 hours

£30 for 24 hours

All anglers
£20 for 12 hours
£30 for 24 hours
Other Pools

Day tickets
All anglers

£7.50 one rod

£10.00 two rods

All anglers
£7.50 one rod
£10.00 two rods
Rules and conditions
For the full list of rules please see the notice board in the car park. These are the main points:
Landing nets must be dipped on arrival
Keepnets are allowed only in matches. Two are required
Barbless hooks only
No live bait
No lead core
No floating baits – Zig-rigs are allowed
Landing nets must be used at all times
There is a minimum of 42-inch landing nets on Specimen pools
Carp cradles must be used on the Specimen pools
All carp and cat anglers must have a carp care kit with them
Fish must not be moved from pool to pool or from the fishery
No sacking of fish
Fish only from designated pegs
All fish to be handled with care and returned to the water immediately
Rods must not be left unattended
Night fishing by prior arrangement only
Children under 16 must be supervised by an adult
Take your litter home
No dogs, fires, swimming or walking into the pools
Please keep noise and lighting to a minimum
One guest per permit (additional guests by prior arrangement)
Comments