Greenhill Fishery
Day ticket fishery offering coarse, fly and bait fishing for trout near Dalbeattie with tackle hire and accommodation available
Key facts about Greenhill Fishery
Coarse, fly and bait fishing
Tackle hire and bait available
On-site glamping and cabins
One of the few venues in Scotland to offer a mix of coarse and trout fishing, Greenhill is also unusual for a Scottish fishery in that it has a dedicated specimen carp pool run on a membership syndicate basis with fish running to over 20lbs. The venue also has one pool for general coarse fishing, a fly-only catch and release pool and another water where anglers can bait fish for trout rather than have to fly fish – giving them the opportunity to take home their dinner whilst using coarse fishing tactics.
In addition to the fishing, Greenhill offers on-site glamping and camping accommodation in their heated Pods, Wigwams, Timber Tents and Glamping Bothies with short two and three night breaks a speciality.
Lily Pad Coarse Fish Pool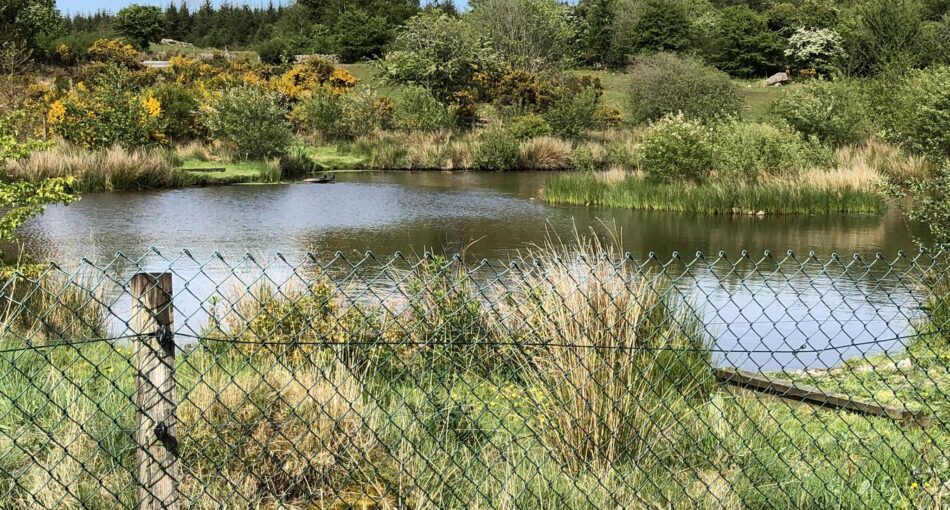 The three-quarters-of-an-acre Lily Pad coarse fish pool is about 300 metres from the car park across a flat grass field and is ideal for pleasure anglers. It offers fishing for mirror and common carp to 8lbs; tench to 2lbs; as well as crucians, F1's and rudd. An attractive water with two small islands, fishing is from a combination of wooden platforms and wood chipped pegs. With depths which range from two to six feet it is ideal for waggler, pole or method feeder.
Lily Pad Pool is open from 7.00am until half an hour before dusk and anglers should obtain their day tickets from the fishery office before proceeding to the pool. Tickets cost £6.00 for four hours or £10.00 for a full day for adults and £4.00 for four hours for juniors and £7.00 for the full day. Tackle can be hired at a cost of £10.00 with a £20.00 deposit.
Quarry Fly Fishing Pool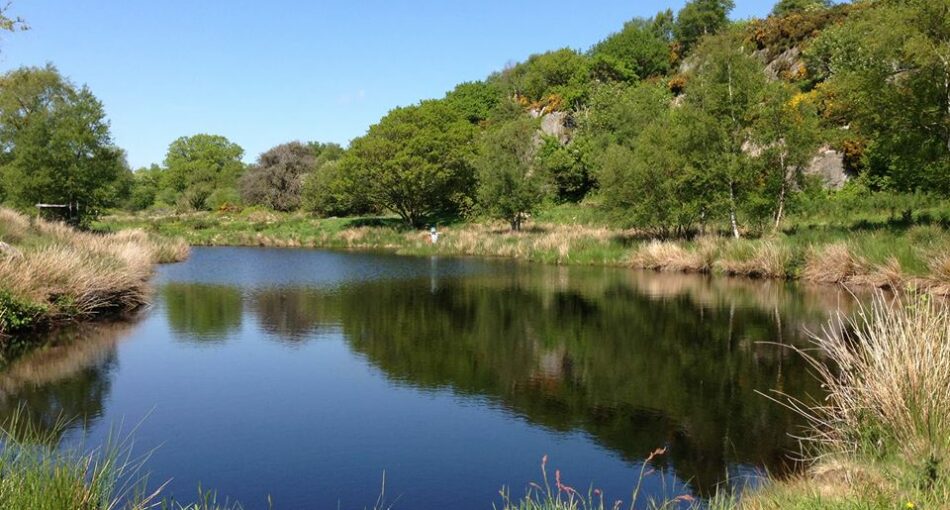 The one-acre Quarry Pool offers catch and release fly fishing for brown and rainbow trout. The main stock of browns are around 1lb whilst the rainbows run to around 2lb, although there are a few 4lb to 5lb fish in the water to add interest. Because of its size, only four anglers at a time are allowed to fish this water.
The pool ranges from three to five feet in depth. A floating line with either a dry fly or, due to the dark peaty water, a bright wet fly tend to be the best tactics to use.
Adult prices are £6.00 for a two hour ticket (£4.00 for under 16s); £10.00 for a four hour ticket (£7.00 for under 16s); £14.00 for a six hour ticket (£10.00 for under 16s) and £20.00 for an all day ticket (£15.00 for under 16s).
As with the other Greenhill waters, fishing Quarry Pool is open daily from 7.00am until 7.00pm and anglers must use the fishery's own landing nets. These can be collected from the fishery office. Anglers should pre-book their ticket via text or phone on by using the number above.
Island Trout Bait Pool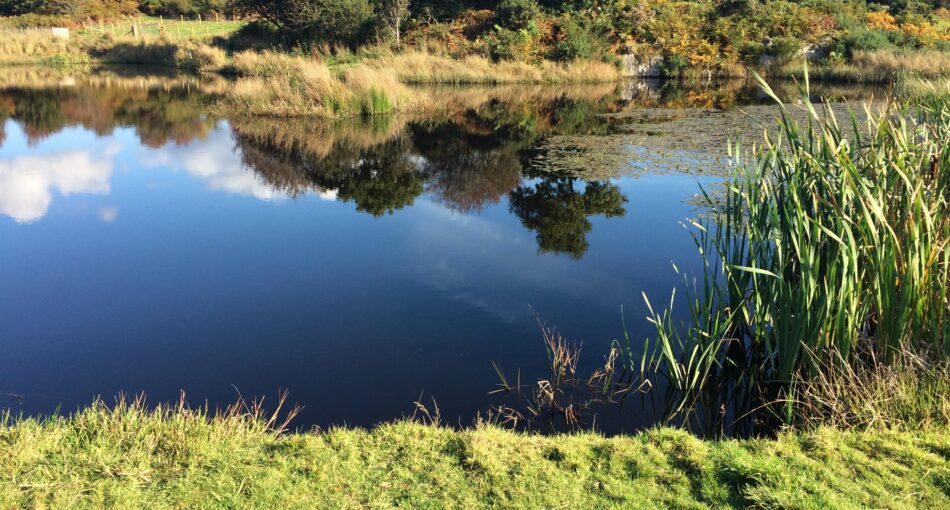 The half-an-acre Island Trout Bait Pool offers 'catch and keep' bait fishing for rainbow trout. Stocked regularly with 1lb 8oz to 2lb fish, it is ideal for children and novices.
The most favoured technique tends to be to fish yellow sweetcorn which, because it is highly visible in the peat coloured water, is easily seen by the fish. This can be particularly effective when fished with a simple bubble float. Worms and maggots also work well.
Adult prices are £12.00 for a three hour, one fish ticket (£12.00 for under 16s); £22.00 for a six hour two fish ticket (£19.00 for under 16s) and £28.00 for an all day three fish ticket (£25.00 for under 16s). Tackle is available for hire at £6.00 per rod and reel.
As with the other Greenhill waters, Island Trout Bait Pool is open daily from 8.00am until 7.00pm.
Specimen Carp Pool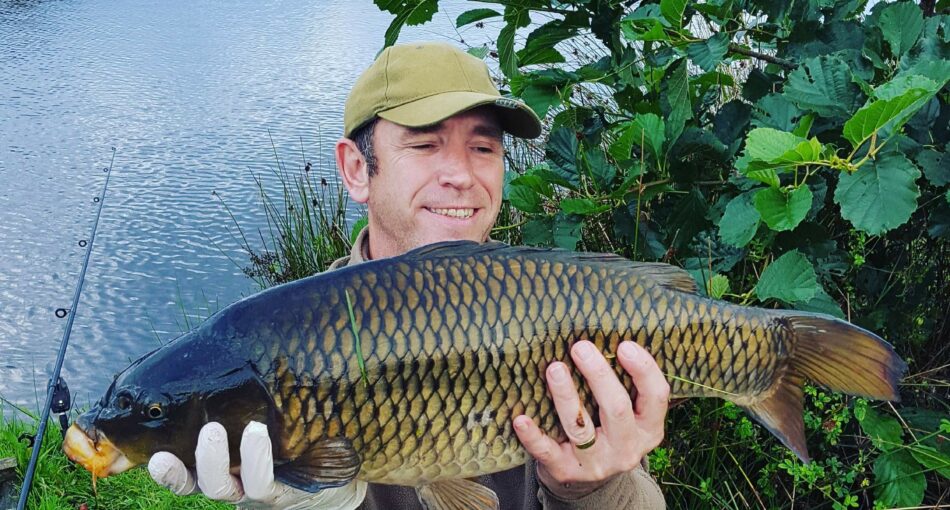 The tree-lined syndicate only Specimen Carp Pool is two acres in size with a small copse of Alder running along half the bank. A quiet and secluded water, it has seven swims and is stocked with between 80 and 100 fish to the low 20s. Depths range between four and seven feet.
Although the carp pool is run as a small syndicate water for competent carp anglers, a maximum of two session tickets per day are made available to visiting anglers as long as pegs are available. Session tickets can be booked up to two weeks in advance on 07814 501214.
Visiting anglers are advised to check peg availability before arriving and details of prices can be found by phoning the number above.
Rules and conditions
Coarse fishing rule
Please use Greenhill Fishery's landing nets from fishery office
Barbless hooks only
One rod per angler
Take all litter home
Line 6lb-8lb – no braid
No keepnets
All fishing catch and release
No spinning
Park only in designated areas
No BBQs or fires
Under 14s must be accompanied by an adult
Fly fishing rules
Please use Greenhill Fishery's landing nets from fishery office
All fishing catch and release
Barbless flies only
Park only in designated areas
Take all litter home
No BBQs or fires
Maximum of four anglers at a time
Trout bait fishing rules
Please use Greenhill Fishery's landing nets from fishery office
Barbless hooks only, no spinning or flies
Park only in designated areas
Take all litter home
No BBQs or fires
Under 14's must be accompanied at all times
Greenhill Fishery reserve the right to inspect bags to verify catches
Comments