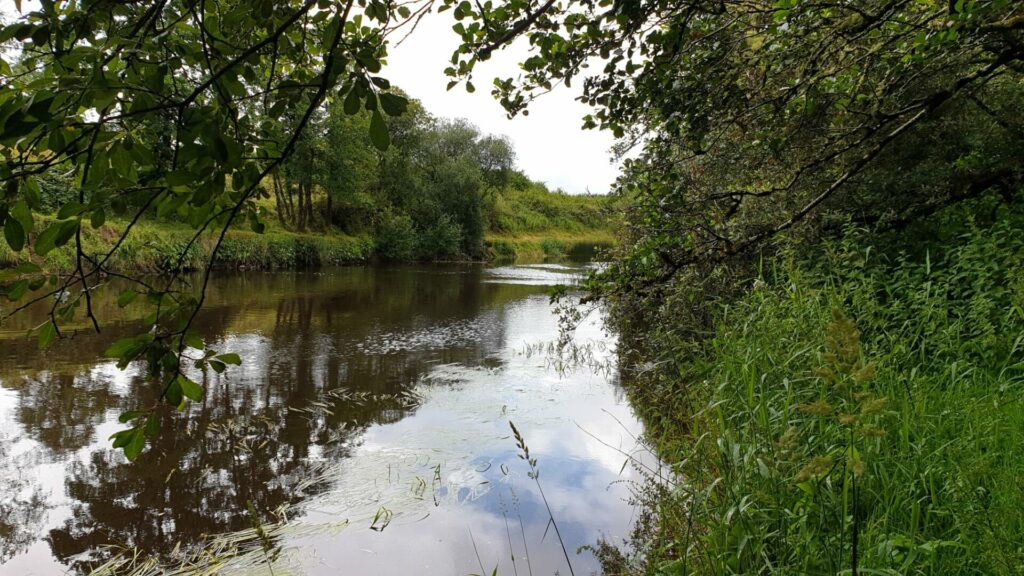 For
Sale
River Moy frontage in Ireland
Nestled alongside the picturesque River Moy in Co. Mayo, Ireland, this exceptional property offers a rare opportunity with approximately 110 metres of river frontage.
Derelict Cottage with lands bordering River Moy
Nestled alongside the picturesque River Moy in Co. Mayo, this exceptional property offers a rare opportunity for prospective purchasers to acquire a substantial landholding in one of the most esteemed farming and fishing areas in the region. With its prime location just outside the charming town of Swinford, off the N26 Swinford to Foxford Route, this fine roadside farm spans approximately 15 acres, forming a cohesive and desirable holding. The owner of the property has advised us that there are currently Government Grants of up to € 70000 available to rebuild for living or renting.
This property's enviable location, combined with its immense potential, make it an incredibly attractive prospect for those seeking a unique investment opportunity. The idyllic setting, adjacent to the tranquil River Moy, presents a myriad of possibilities for both farming and fishing enthusiasts, offering an abundance of recreational and agricultural potential. The centrepiece of this remarkable property is the derelict cottage, waiting to be restored and transformed into a charming rural retreat or a base for fishing expeditions along the renowned River Moy.
With some imagination and investment, this cottage has the potential to become a cozy haven, offering an authentic taste of country living. The surrounding 15 acres of land provide ample space for a variety of agricultural pursuits, accommodating livestock, crops, or even the development of a private orchard or garden. The fertile soil, coupled with the property's proximity to the River Moy, creates an ideal environment for cultivating a range of crops or grazing animals.
The property's convenient location just outside the town of Swinford ensures easy access to essential amenities, including shops, schools, healthcare facilities, and recreational activities. Swinford's vibrant community and welcoming atmosphere make it an appealing place to call home or to establish a peaceful retreat. In summary, this remarkable property offers a unique opportunity to acquire a 15-acre landholding with a derelict cottage, ideally situated in the highly regarded farming and fishing area along the River Moy.
The combination of its sought-after location, vast potential, and proximity to essential amenities make it an enticing proposition for those looking to embrace a rural lifestyle or make a shrewd investment. Don't miss the chance to own a piece of this extraordinary landscape and unlock the full potential of this promising property.
From Swinford take the N26 heading for Foxford Turn Right and head past the Circle K filling Station Continue straight for approx. 3.5km Turn right onto the Drumalooaun road Said lands are on the left and right.
This is a private sale. All property photos, particulars and details have been provided by the seller and have not been verified. Any interested buyer should take the appropriate legal and professional advice when making an enquiry.
Want to get the latest properties?
If you would like to receive updates and notification on when new properties come to market, then why not sign up to receive our regular email
Want us to help you sell your property?
Do you have a property or fishery that you would like to list on this page? Just get in touch with our team now