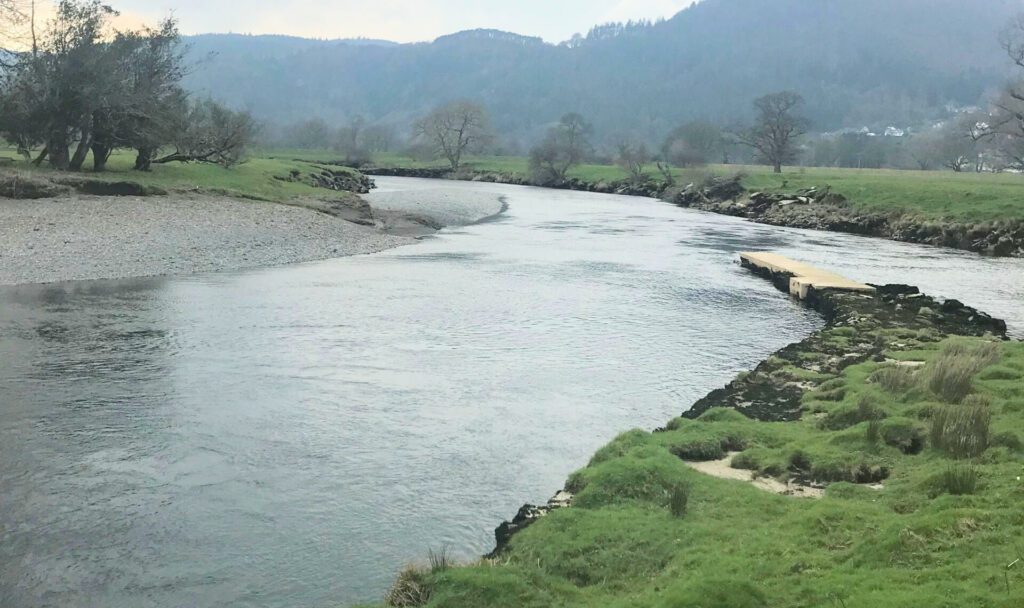 Plas Madoc
Rod for sale on an exclusive salmon and sea trout fishing beat on the River Conwy in north Wales
A rod has become available for the Plas Madoc Fishing Association which owns two miles of the River Conwy at the head of the tide just downstream from Llanrwst. Tides bring in fresh fish on a daily basis, as well as invigorating fish already in the pools.
Syndicate of only 15 members
There are only 15 members of the syndicate with not all being active anglers, so the beat is really quite under-fished. Some members live fairly locally in north Wales, whereas others are from different parts of the UK including Wiltshire, Dorset, Northamptonshire and Essex.
As well as owning the bed and both banks of the river and therefore having the double bank fishing rights, the Association owns land alongside the river, a car parking area by the middle of the beat, a purpose built toilet and storage block and a fishing hut with balcony.
Investment potential
The Association is estimated to be worth about £450,000 to £500,000 and each share (or rod) tends to change hands for around £30,000. This needs to be viewed as an investment – the association was started in 1984 when initial shares were sold for £10,000. There is usually an annual maintenance charge of around £250 – £300 per member which varies depending on the amount of river work, etc needing to be carried out. This also pays for a bailiff/river keeper who looks after the beat.
Salmon catches tend to average 30 to 40 fish a year, with twenty pounders every few seasons. The 1,000th salmon landed since the association was formed was caught in 2007 which gives an average of 42 salmon a season. Lately, things have varied significantly season to season with no rain in some years and far too much in others, eg. 85 salmon in 2010 and 15 salmon in 2013.
Safe wading
There is safe wading with good fly water along glides and around bends where the fly comes round nicely. It's very good for the shrimp in low water. In the deeper pools and higher water some members use a spinner.
Typically over 100 sea trout are caught each year – many smaller ones fall to salmon flies and spinners, but one or two members fish a fly at night and do quite well. The biggest Plas Madoc sea trout weighted 14lbs. Brownies make an appearance quite often with the odd two pounder being taken.
Fish whenever you like in season
Members may fish as often as they like during the season and can use any legal method except prawn. Membership is restricted to 15 anglers which means the beat is never crowded – rather the reverse – you would often be the only one there and the scenery in the Conwy valley is superb. Each member is allocated 18 guest tickets to use during the season, although when fishing for sea trout at night members can take a fishing partner with them without having to issue one of these tickets.
Want to get the latest properties?
If you would like to receive updates and notification on when new properties come to market, then why not sign up to receive our regular email
Want us to help you sell your property?
Do you have a property or fishery that you would like to list on this page? Just get in touch with our team now