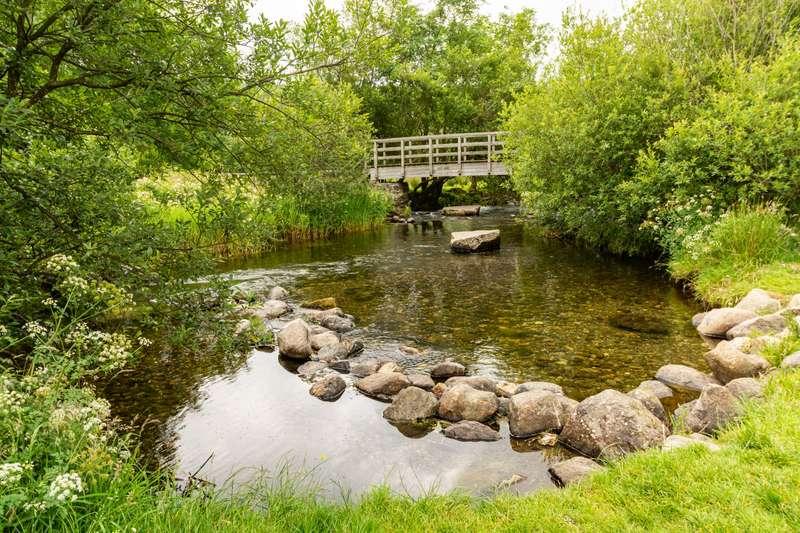 For
Sale
Betws Garmon
Fishing rights along a large section of the River Gwyrfai, located on the edge of the rural community of Betws Garmon in a splendid countryside setting bordering the Snowdonia National Park.
Approximately 480m of Fishing Rights
Meandering Wooded River Bank Flowing From The Cwellyn Lake
Unexploited Salmon And Brown Trout Population (Info from JNCC)
Part Of Rights Within The Snowdonia National Park
Right Of Way Access & Public Footpath Access
Right of way access and public footpath access with nearby parking
Prices, outgoings and rentals are exclusive of, but may be liable to, VAT.
Each party will be responsible for their own legal costs incurred in this transaction.
The rural hamlet of Betws Garmon is located within the Gwyrfai Valley, roughly mid-way between the Royal town of Caernarfon and the village of Beddgelert. Bordering the Snowdonia National Park, the locality consists of beautiful countryside and the slopes of the Snowdonia hills. Local amenities can be found in nearby Waunfawr, roughly 1? miles north together with an award winning public house (hosting a micro-brewery), whilst the main shopping town of Caernarfon and coastline is approximately 6 miles distant, making this a rural yet perfectly accessible. The area is perfect for fishing, walking and climbing, with easily accessible walks covering Mynydd Mawr, the Nantlle Ridge and Snowdon – there is a wealth of cycle tracks/public footpaths in the locality as well as lakes and mountain streams to be discovered and explored. The Welsh Highland Railway passes throught the village on its way to Porthmadog where it links up with the Ffestiniog railway.
Want to get the latest properties?
If you would like to receive updates and notification on when new properties come to market, then why not sign up to receive our regular email
Want us to help you sell your property?
Do you have a property or fishery that you would like to list on this page? Just get in touch with our team now