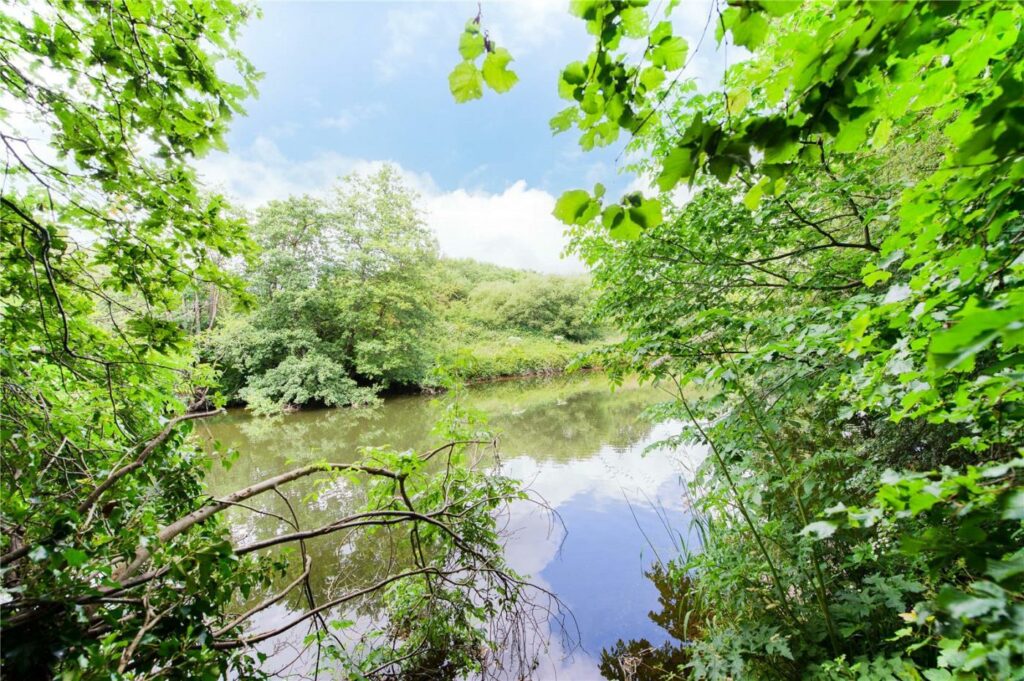 House, vineyard on River Severn banks
A unique opportunity to acquire a six bedroom house dating back to 1685 with just under eight acres of land including an award winning three acre vineyard
House, vineyard and river frontage
Penarth House is a grand Jacobean Grade II* property that dates back to 1685 which has been bought back from its former occupation as a Bed & Breakfast by the current vendors and now hosts a niche part of an award-winning vineyard. Set away from the road and located on the banks of the River Severn, Penarth has wonderful transport access being located only two miles from the main road from Newtown to Welshpool.
The main house has a wonderful grand and old feel to it with excellent entertaining space on the ground floor. Entering into the hall and into the large dining room (with a sizable fireplace and a set of stairs to the first floor), a kitchen/breakfast room is to one side, with the dual aspect sitting room featuring an open fireplace and ornate panelling on the surrounding walls.
Beyond here the inner hall, which contains the main entrance and leads to the second half of the house. There is a large library, study with views over the lawn, utility room, ground floor bathroom and sixth bedroom. On the second floor, the master bedroom has a lovely view over the lawn, with an en-suite shower. The second bedroom has ample storage and the added quirk of a Priest Hole, with a bathroom, cloakroom and shower next door. Further beyond, are three more double bedrooms with ample storage and a family shower room.
On the lower ground, there is ample space for further general or wine storage. Outside, the whole property comes to just under eight acres in all, with roughly three acres of lawn and paddock to the front of the house, an acre of woods and four acres of vines. Designed by Tom Day of Three Choirs Vineyard in 1999, the Vines are the classic champagne varietals of Chardonnay, Pinot Noir and Pinot Meunier. The vines were nominated for a Bronze medal by Decanter in 2019 for their sparkling wine. Produced in the traditional method and benefitting from the continual local micro climate, the average harvesting crop is four tonnes of grape and in a good year can achieve up to 12 tonnes.
A large onsite store is located next door to the vines and there is a good access road to the vines from the drive. On a further note, the main house has two heating systems allowing the house to be divided again, if a buyer wishes to do so.
Please note
All information shown about this property is owned by and publicly available on the Balfours website. We have published this information on our website because we believe it is of interest to our readers. Please always visit the agents' website for more information.
Make an enquiry about this property
Want to get the latest properties?
If you would like to receive updates and notification on when new properties come to market, then why not sign up to receive our regular email
Want us to help you sell your property?
Do you have a property or fishery that you would like to list on this page? Just get in touch with our team now